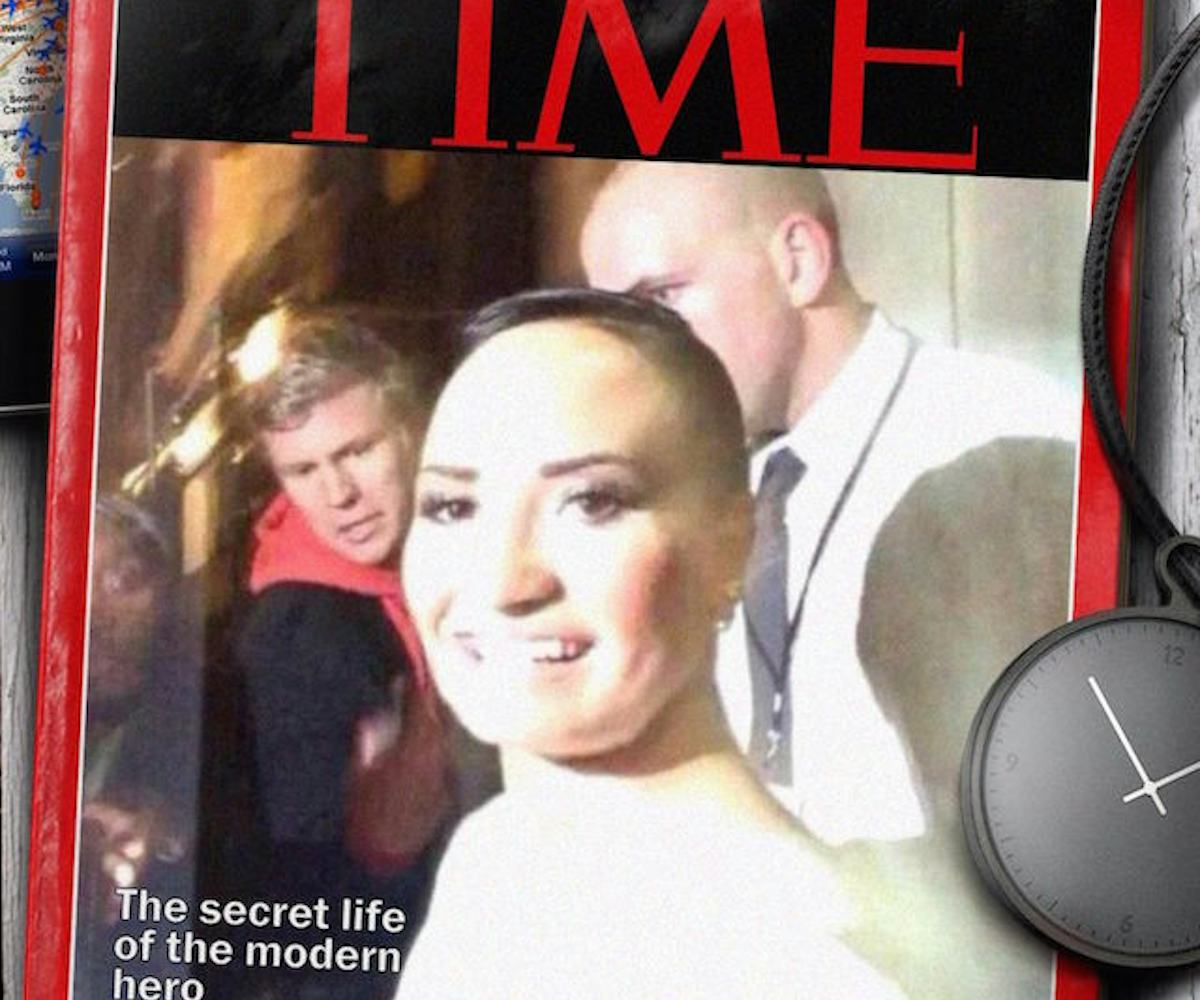 Image via Twitter
'TIME' Magazine Salutes Poot Lovato's Amazing 2015
is this mean-funny or funny-mean? both?
As noted earlier, after honoring men and non-gender-specific groups for 29 years straight, TIME magazine designated a woman—German Chancellor Angela Merkel—as its Person of The Year. It was a long-overdue honor for female kind.
As if making up for lost time, the magazine seems almost in a rush to deal out credit where credit is due in a just and swift fashion. For example, your beloved Poot Lovato—Demi Lovato's recently discovered, beauty norm-breaking sister—has been tapped as one of TIME's Most Influential Fictional Characters of 2015 along with OITNB's Stella Carlin, Sadness from Inside Out, and Jon Snow.
Now, we know you're probably thinking that this honor, even if given in goodwill, is a bit mean. In this, you'd be right. After all that time hiding in her sister's shadow, it is a little bit cruel to call poor Poot "fictional," even if it was, as one can only assume, an unintentional clerical error. That said, it's still good to see her name in print and to have one of America's most-vaunted publications honor her for her amazing year. Congratulations, Poot!
Okay, okay, okay—we've all had our fun. Now maybe it's time to say goodbye to Poot. Demi is not onboard and, besides, after TIME magazine, there's really nowhere else for a cruel joke to go. Love you, Demi.
(via MTV News)