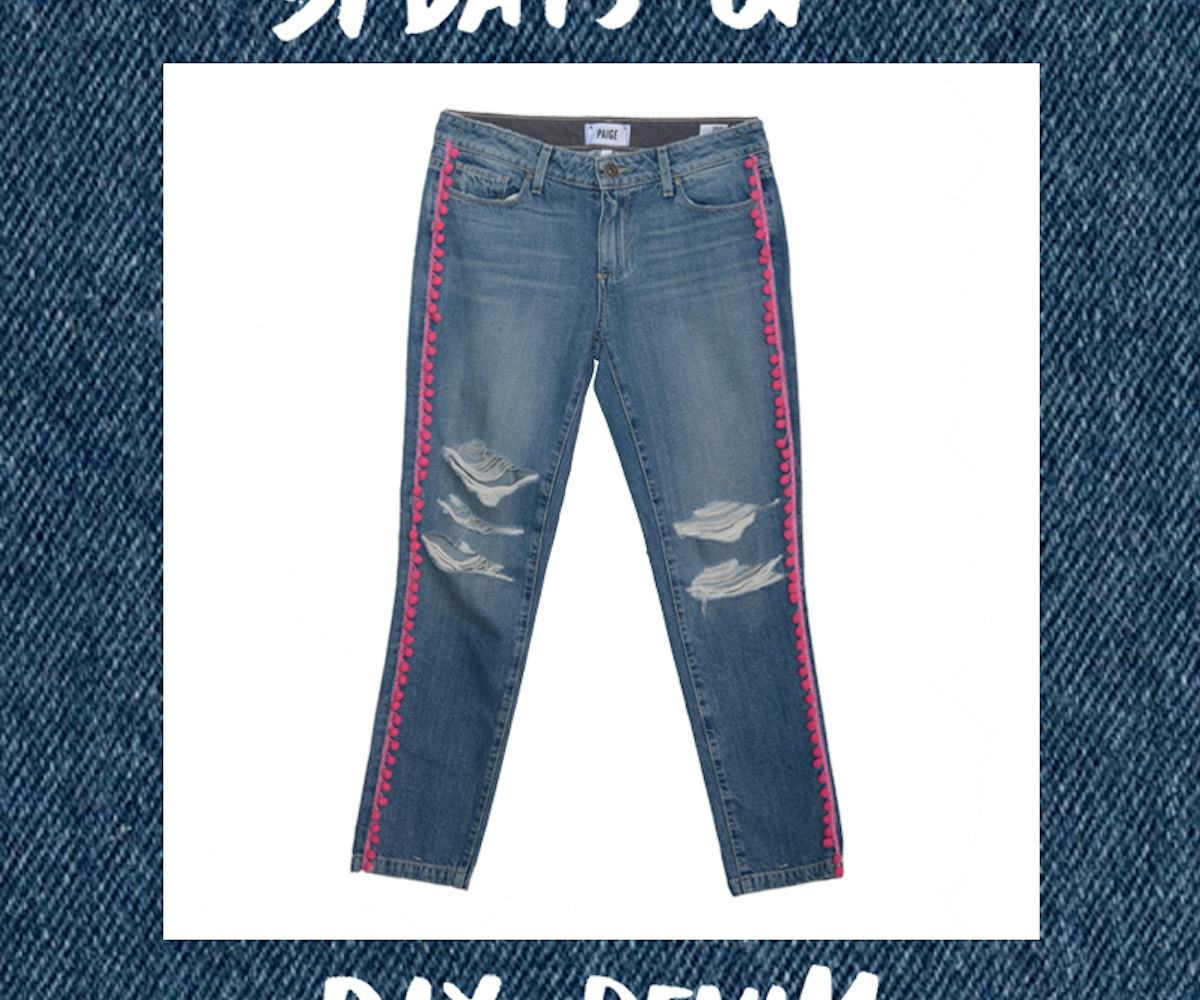 Photographed by Ricky Michiels.
31 Days of DIY Denim: Day 23, Pom-Pom Applique
Check out today's project
NYLON staffers created unique, DIY projects using denim in honor of our annual Denim Issue. Check back here every day of August to see a new project.
What you'll need:
Pair of jeans
Pom-pom strip
Scissors
Hot glue gun
Directions:
Step 1: Locate the outer vertical side seam on one pant leg and line up your pom-pom strip along its entirety. Cut off any excess pom-poms.
Step 2: Take your hot glue gun and dab a little glue at the top of the seam. Secure the tip of your pom-pom strip to this point.
Step 3: Release glue along the pant seam and apply the pom-pom strip in suit. Take your time with this to ensure that your pom-pom strip is glued on straight.
Step 4: Once you're finished with one pant leg, repeat step one to three on the other, and voilà! The dance floor won't be ready for you.