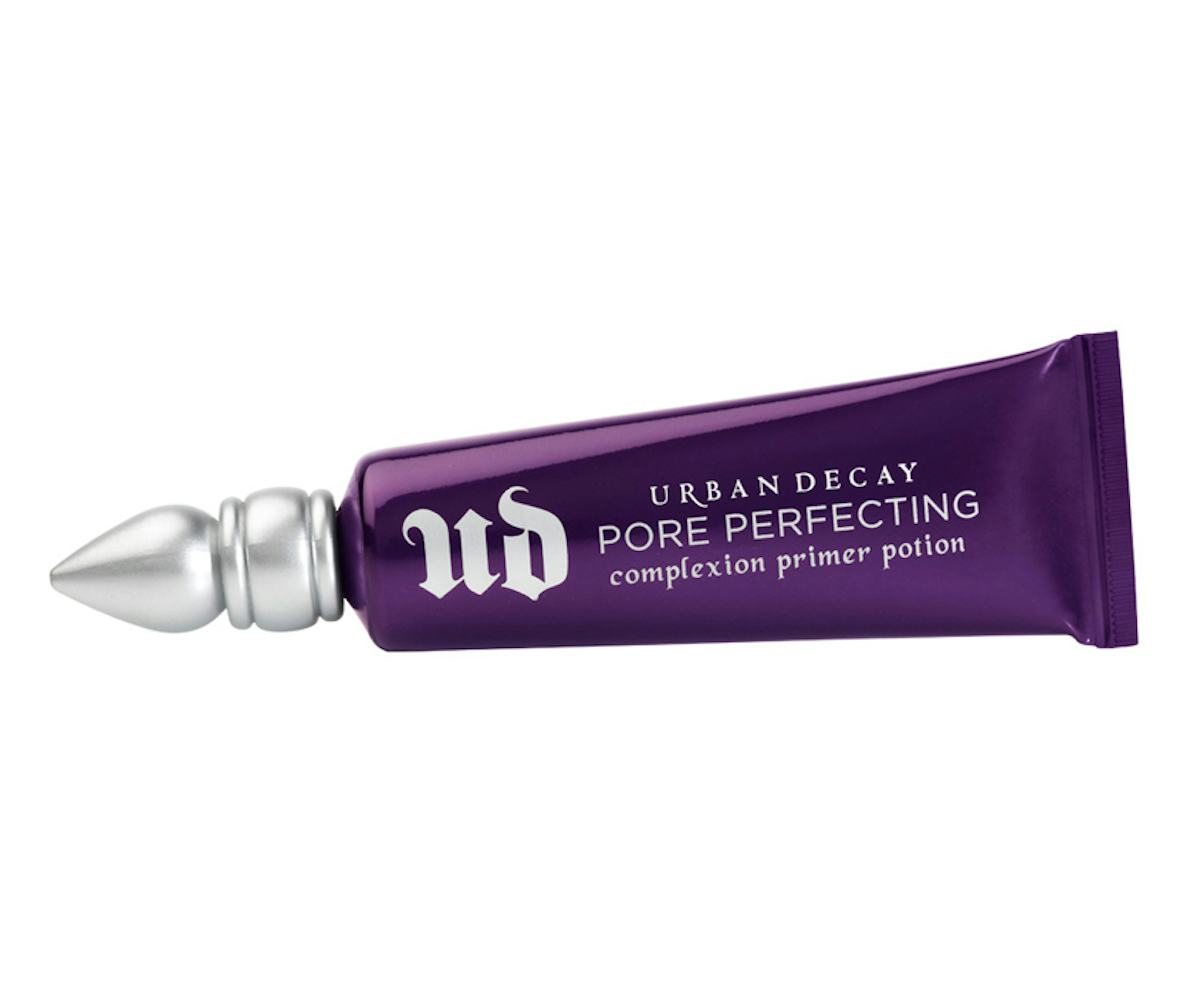 pore over this
the best products to shrink your pores, stat.
Bigger might be better some of the time, but enlarged pores? Eh, not so much. We told you the most effective products for beating blackheads, congestion, and the oily skin that can come from annoying buildup in the November issue, and now we've rounded them all up in the slideshow below...plus where to buy them for yourself. 
The solution for your particular complexion depends on your skin type or if you want a toner, a mask, or a spot-solution. But no matter whether you're willing to splurge or just want to hit up the drug store, click below to see the tried-and-true best pore products and get ready to see them shrink. 
If you have oily skin: DERMADOCTOR Picture Porefect Pore Minimizing Solution- $42 
If you need a multitasker: Urban Decay Pore Perfecting Complexion Primer Potion- $31 
If your skin tone is uneven: Dr. Brandt Pores No Mare Vacuum Cleaner-$45 
If you're in need of results--stat: Perricone MD Intensive Pore Treatment- $75
If you want to go to the drugstore: Neutrogena Pore Refining Toner, Alpha & Beta Hydroxy, $8.15
If you want a mask: Origins Clear Improvement Active Charcoal Mask To Clear Pores- $24
If you want to just focus on one area: Revive Pore Correctif- $225
If you want a strip: Biore Deep Cleaning Pore Strips- $6.85
If you want an all-in-one miracle: Clarisonic Deep Pore Detoxifying Solution Collection- $169