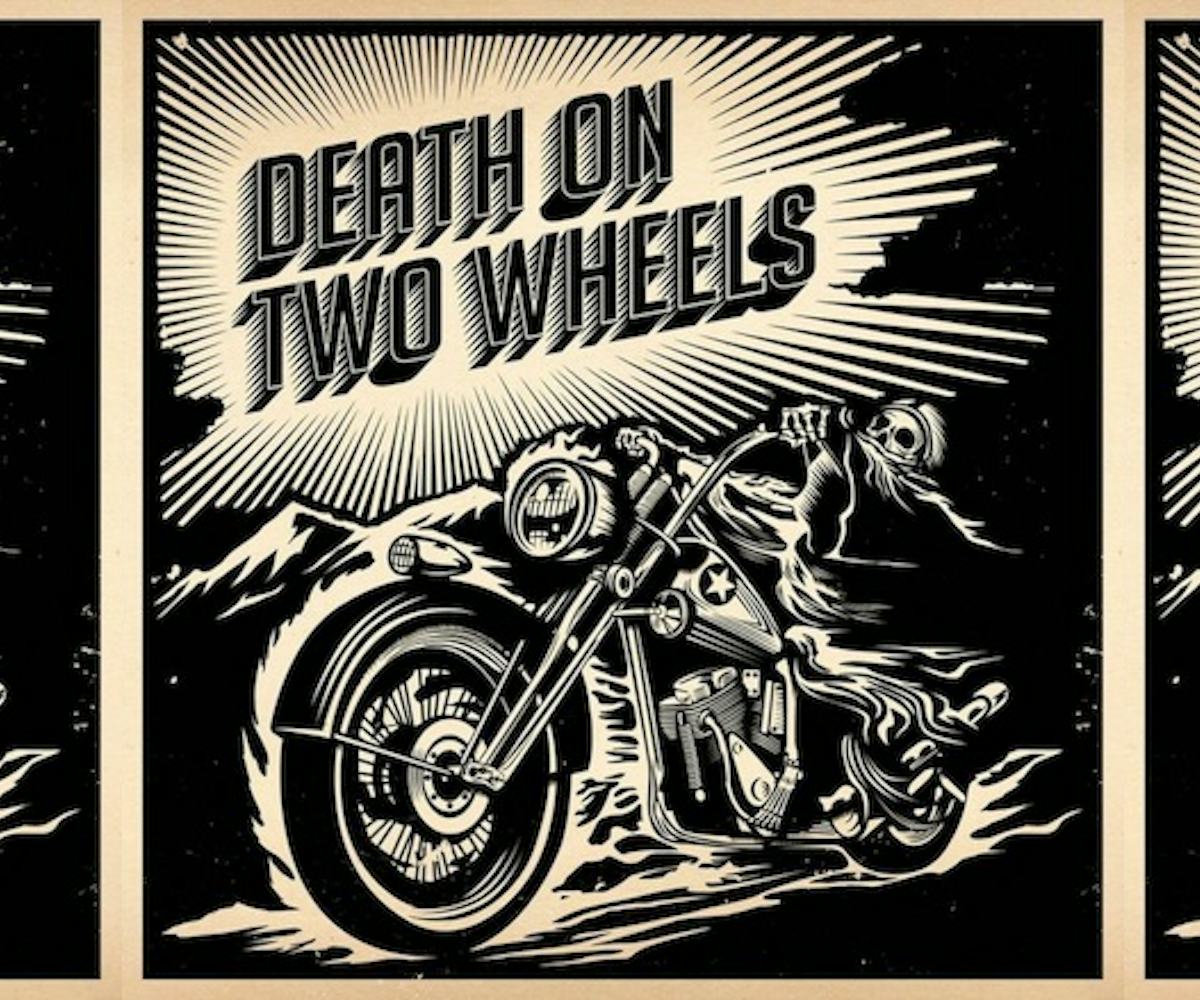 premiere: death on two wheels "hey amariah"
We work in an office, getting in early, staying late, hitting the occasional event and getting to bed on time like the buttoned gentlemen we've become. But on the weekend, we kick it with guys like the bros in Death On Two Wheels. You know the ones, the guys that keep the rock dream alive with zero regard for hearing loss and an endless thirst for whiskey. If singer Trae Vedder's name doesn't sound enough like a future rock legend, just listen to his early Stephen Tyler-meets-Dave Grohl voice.The fellas released their self-titled sophomore album last week and we think it's one for the history books. We wouldn't really compare their sound to any one band but we'll just say that we feel the same way listening to Death On Two Wheels that we did listening to self-titled Foo debut and Kings of Leon's Youth & Young Manhood. There's a real honest, hard-working "get 'er done" vibe to this record, very necessary for both the times we're looking to take over the world and also the times when we're aiming to leave it behind.
Check out raucous video for their single "Hey Amariah" below and then head over here to listen to the rest of the record HERE. We swear on our reputation that if you really love good 'ol rock n roll, you won't be sitting still listening to these dudes. And if you don't love rock...you just might after spending a little time with them. Catch the band's live dates HERE and follow them on Twitter HERE for all of the newest news.