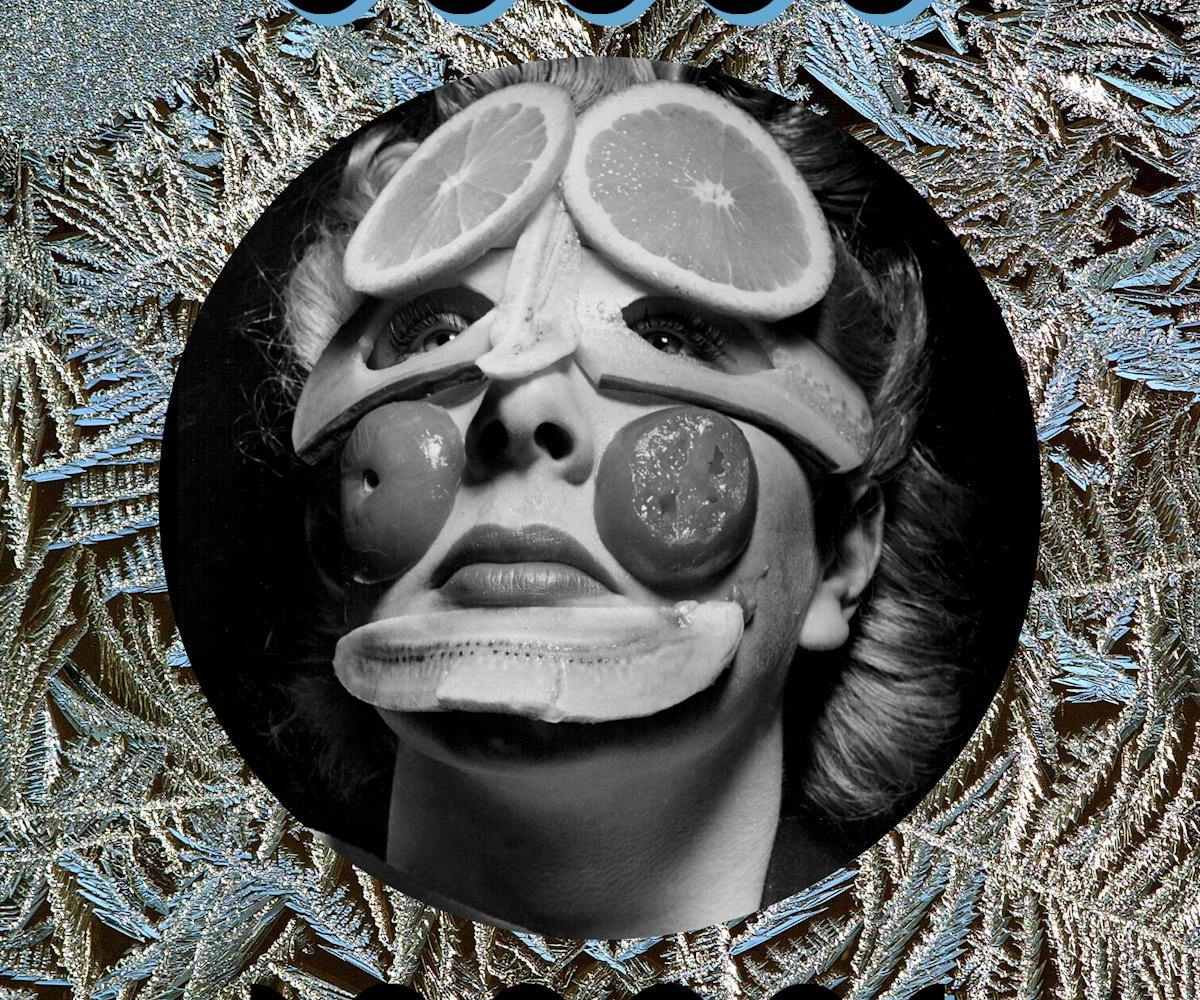 Collage photo via Fox Photos / Stringer / and Tim Boyle / Staff /Getty Images
7 Surefire Ways To Save Your Skin This Winter
Frigid temperatures? Bring it on!
When winter comes around, there's no denying that our skin suffers. As our bodies naturally begin to produce less oil, our complexions become imbalanced and unstable. Plus, trekking around outside and weathering the frigid temperatures and wind chills can contribute to dull and dehydrated skin.
The worst part? Hanging out indoors can be just as bad—if not, worse. That's right, you have nowhere to hide. The super-dry, heated spaces that we sleep, work, and function in all day and night also contribute our winter woes. Dry air means less humidity, which means our skin is losing even more moisture than usual, and some chronic skin conditions can get extreme in the form of rashes, eczema, and rosacea.
What all this means is that our poor skin is constantly under attack. However, while we can't stop winter from coming, a little preventative care can go a long way in terms of keeping our complexions nice and healthy.
With the impending doom of winter weather on the horizon, we turned to three experts who know exactly what to do to prepare our skin the worst. We asked Joanna Vargas, celebrity facialist and founder of Joanna Vargas Salon and Skincare Collection; Dr. Sejal Shah, dermatologist and contributor to RealSelf; and Cortney Herrera, founder and creator of natural skin-care line, Wildcare, to share their tips on prepping our skin for the first sign of snowfall, so we have more time to worry about the rest of winter's inconveniences, like finding the perfect pair of snow boots, and less about our skin woes.
Click through the gallery below to find out what they had to say.
Use hydrating lotions and oils:
Of course, the most obvious answer to prepping our skin for winter is providing it with plenty of hydration and moisture. However, any old moisturizer won't really do the trick when we're dealing with frigid temperatures and icy winds. 
Dr. Shah recommends using a thick and restorative night cream that's fragrance-free rather than your run-of-the-mill facial lotion. The more hydration, the more protection. Vargas suggests adding a serum into the mix, and using a moisturizer that contains shea and coconut butters. These not only moisturize, but help protect the face from extreme temperatures.
Herrera, who works on the natural side of beauty, recommends using rich plant oils to moisturize—such as argan, avocado, sesame, and sweet almond. "Plant-based oils are more similar to the oil our skin naturally produces, which allows them to better absorb, strengthen the skin cells, and bind moisture." She suggests incorporating a facial balm into the mix if you feel that oils alone aren't moisturizing enough. Balms are a combination of plant-based oils, botanicals, and sometimes even waxes and essential oils that nourish the skin sans any harmful preservatives.
In addition to moisturizers and oils, Herrera's line of hydrosols also helps prep the skin for winter by naturally combatting concerns that are specific to your own skin, whether that may be fatigue, inflammation, or rashes—all things that become prominent as temperatures begin to drop.
Cut out hot showers:
We know, we know—we all love a nice, relaxing hot shower or bath when it's frigid outside, especially after a freezing commute home from work. However, while it may feel amazing, it has quite a negative effect on the skin: it majorly dries it out. "Hot water can strip the skin of its natural oils," says Dr. Shah. "You should only take short, lukewarm showers."
"It won't feel as nice, perhaps, but you will be so much more comfortable with happier skin," says Vargas of cutting the habit out of your hygiene routine. Happier skin is something even the coldest of us can get behind.
Invest in a humidifier:
When we rely on dry, indoor heat to keep us warm as the temperatures outside continue to drop, humidifiers are a surefire way to bring a bit of moisture back into the air, and, in the process, to our skin.
Vargas suggests getting one for both your bedroom and the office. "The dry heat indoor is killing your skin, and you need to balance it back out again," she says. "No amount of water drinking will really fix it!" Luckily, when we say invest, that doesn't mean a humidifier needs to break the bank. You can snag the perfect personal sized one from Bed Bath & Beyond for under 20 bucks.
Wear SPF:
The importance of SPF is pretty much engrained in our brains at this point, but sometimes, people tend to forget that the sun is powerful and dangerous all year round. Some will let up on the SPF once fall hits, thinking that they're not experiencing as much damage walking through the snow as they would on the beach.
"The sun is still strong after summer, and regardless of temperature, it's important that we stay protected," says Herrera. "Because our skin is our largest organ, it is most beneficial to reach for a natural SPF without the use of chemical additives, as we absorb the products we use. Look for those that contain natural minerals, pure oils, and botanicals to protect and nourish, like Avasol and Kypris."
We shouldn't necessarily have to adjust the amount of SPF we use depending on the season, but Vargas suggests keeping your daytime usage between the 40 to 50 range, all year round.
Check your cosmetics:
Tweaking your skin-care regimen for the winter doesn't necessarily just involve moisturizer and oils. The makeup you use also play a major role in how your skin reacts to the harsh seasonal conditions, and there are certain ingredients and formulas you should incorporate while avoiding others.
Dr. Shah suggests going for products that have moisturizing properties, opting for balms or cream formulas and skipping anything matte or long-wearing, as those tend to dry your skin out.
Herrera encourages everyone to avoid any products with alcohol or other drying ingredients and to up the usage of more oil-based products. While they'll leave you with a more dewy look rather than a matte finish, your skin will certainly thank you for it. "I think the dewy look that shows off healthy, glowing skin is always the most radiant look in any season," she says. We couldn't agree more.
Pay attention to what you eat:
Lastly, we should be paying to what we put in our bodies as much as we do to what we put on our bodies, as this can have a major effect on the skin. While we all should know by now that drinking a lot of water is crucial to keeping our bodies—thus, our skin—hydrated and healthy, we should also pay close attention to the foods we eat. Herrera suggests incorporating more healthy fats into our diets (such as coconut oil, nuts, and avocados), as they have hydrating properties that will keep skin smooth and soft from the inside out.
Vargas also swears by avocado for keeping skin healthy throughout the winter. One of her favorite hacks? She suggests throwing half of one into your morning smoothie for a quick and easy way to get some good fats in your diet.