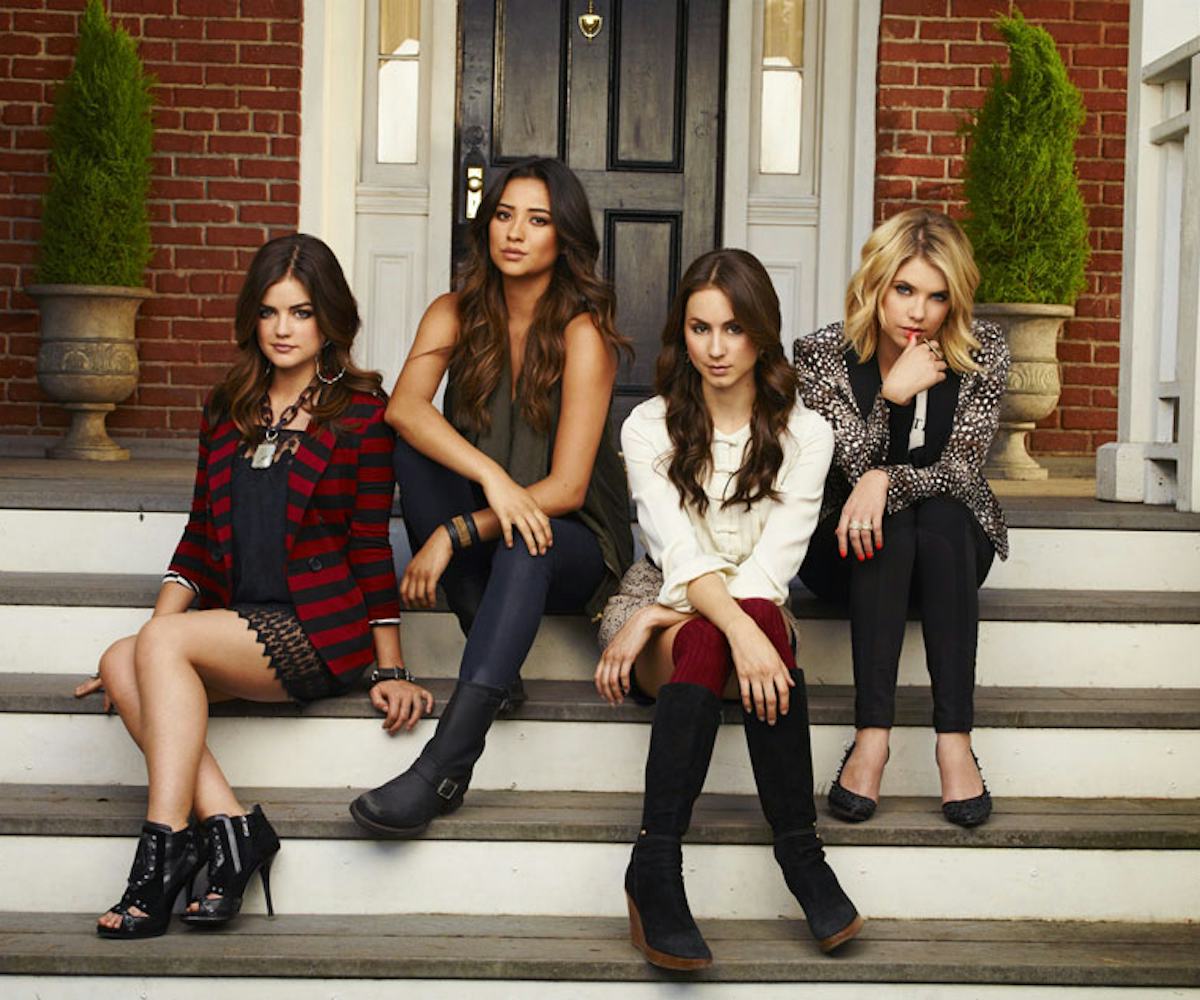 first look: pretty little liars for aeropostale
get the exclusive scoop from the costume designer.
The only thing better than having an insta-excuse to stay in tonight and watch the Pretty Little Liars premiere (which, um, we're totally doing) is a double helping of PLL news. Namely, the fact that Aria, Emily, Hanna, and Spencer have inspired their very own clothing line for Aeropostale. It's the brainchild of the PLL costume designer Mandi Line, who's teamed up with the retail brand on a four-season collection.
As anyone who's seen the show knows, it's a partnership so perfect, you sort of wonder why it hasn't already happened. And according to Line, the concept's been in the works for a while now. "When I first started with PLL, I knew that if all the cards aligned this would be the ideal show for a clothing line. It's just so popular--a combination of the books, an edgy, savvy team, and a cast that embodies everything."
The first season includes everything from a color-blocked bomber (like the one that Emily wore on the show), lots of girly dresses (Hanna), and plenty of blazers. but the best part is, it's only the beginning. "The line is only going to get better and better," she hints. "What's so cool is that everyone's so obsessed with the show. I'll be at a store and I'll overhear girls being like, 'That's so Aria,' or 'Spencer would never wear that...' I just stand there and laugh to myself."
Get a first look at the collection in the gallery here, and buy it starting today on Aeropostale.com.