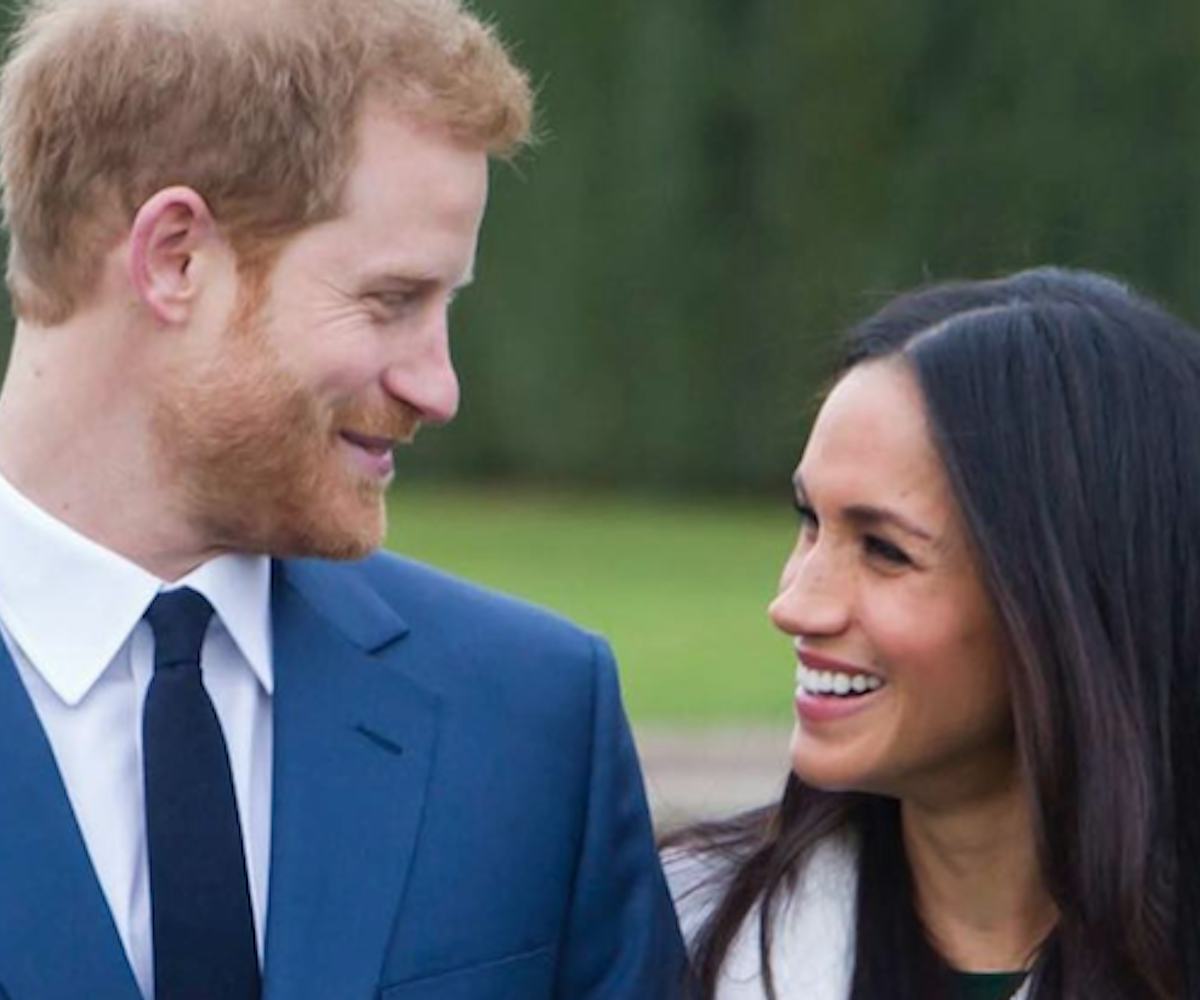 Photo via Instagram @Kensingtonroyal
Hm, Was Prince Harry And Meghan Markle's Relationship Predicted In 'Love, Actually'?
Just in time for your annual rewatch of Love, Actually, Twitter sleuths have uncovered something major: Sam and Joanna's subplot predicted the romance between Prince Harry and Meghan Markle. Maybe.
First things first, you have to admit that the royal and Markle look quite a bit like their on-screen counterparts, played by Thomas Brodie-Sangster and Olivia Olson:
The red hair and British accent. The fact that Sam and Harry both lost their mothers at a young age. Olson and Markle are both biracial, are performers, and have those captivating doe eyes. And both of the guys say that they fell in love at first sight. What more evidence do you want? One of the cast members to confirm it? Okay, well we don't quite have that, but at least Olson agrees. Two days ago, the actress Instagrammed the photo above with the text "So glad these two worked out in the end #LoveActually #MeghanMarkle #PrinceHarry." That practically makes it canon and, as one Twitter user noted, Prince Harry and Markle are really the sequel we deserve.
Look, we need all the happiness we can get in this day and age, so go ahead and dream.
(Via People.com)