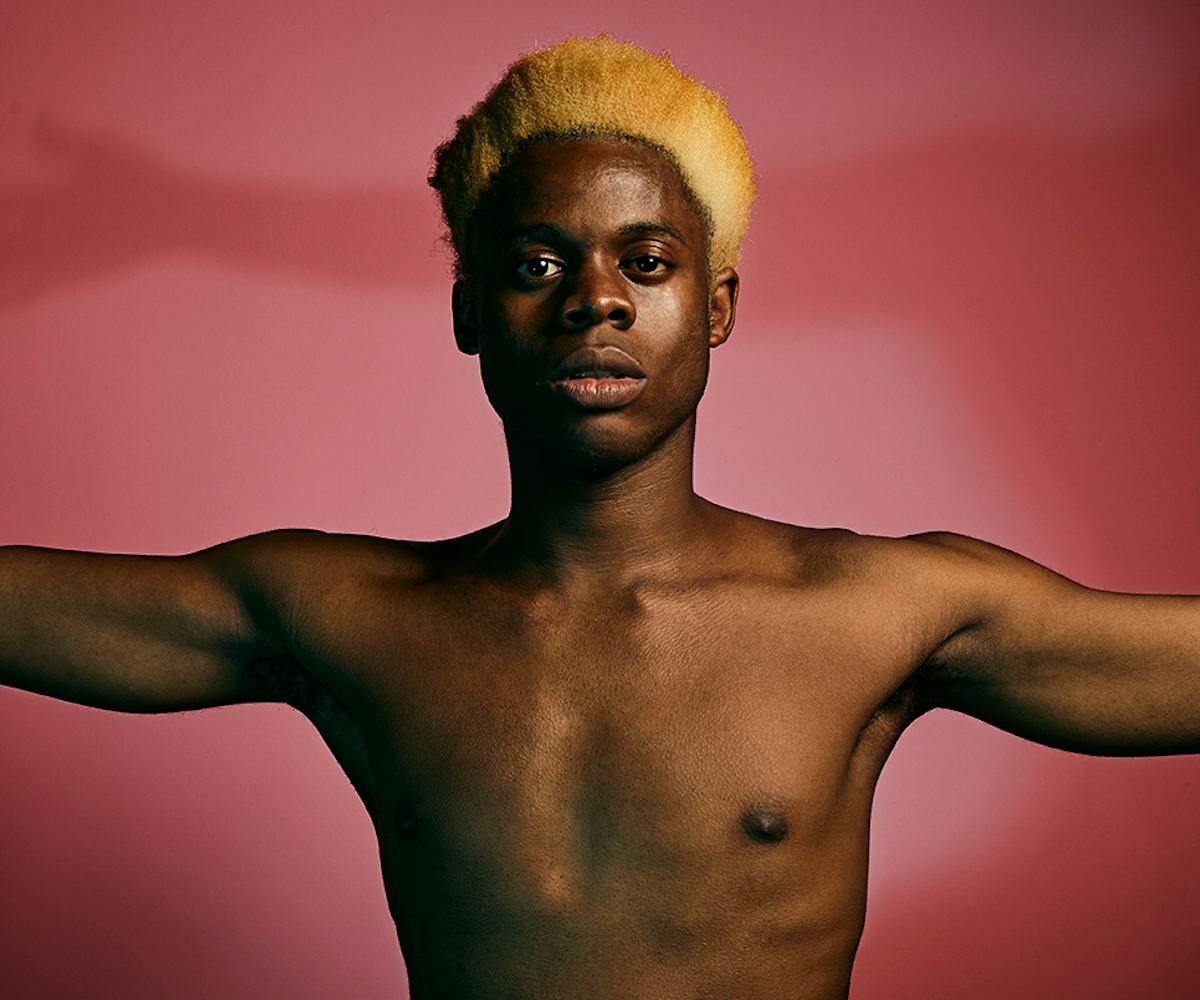 Photo by Jeff Pearson
After Going Viral Last Year, Brooklyn Rapper Prince Harvey Is Back With "Sorry"
From the Apple Store to the recording studio
We first heard about the enigmatic Prince Harvey after he went viral for spending months recording and producing his album PHATASS at the Apple Store in Manhattan's SoHo location. The rapper, whose computer was seized when he unknowingly crashed at an evicted friend's apartment, was quickly busted by Apple staffers for recording on the store's computers instead of buying his own. But after Apple employees finally approved of his stunt, Harvey's visits would sometimes turn into low-key performances for customers, generating buzz around the rapper's cheeky exploitation of the tech titan's free in-store trials.
Now, after a year out of the spotlight, Harvey finally has his own computer and is back with "Sorry," the first single, off of his upcoming album, Golden Child, which, yes, was recorded in an actual studio and was produced by JX Cannon. We recently caught up with Prince Harvey over the phone to talk about the breakup that inspired his new single, internet fame, and why his mom is his biggest inspiration. 
Tell me about Golden Child.
I made it with Holly, he's a producer from Lisbon, I'm going to be premiering it there during the first stop on my European tour. My last album was a very solo process, so I kind of was in the mood to collaborate with people. I snuck into 9th Wonder's class, and I got a new appreciation for sampled music. So, when Holly sent me all these beats, I was like, "Let's do something."
What inspired "Sorry"?
I broke up with my ex, and she just stopped talking to me, and I was feeling really alienated. I was really busy, and I didn't have time to talk to anyone. I really wanted to talk to her mom because I felt like she was one of the driving forces of our breakup. She was always really suspicious of me. I couldn't talk to her, so I wrote this song with the "Sorry, Ms. Jackson" sample.
How do you feel about the media and your career in the aftermath of going viral? Are you worried people are going to stop caring about what you're doing?
I think people are going to care about me long after I'm dead. I don't know how long the internet is going to last or how long anything is going to last. It just organically happened, people just heard about what I was doing and were like, "Yo, you're dope and you're doing dope stuff." I think that's beautiful.
What was the message behind PHATASS (Prince Harvey at the Apple Store SoHo)?
It's about the will to get things done and make things happen for yourself, no matter what. Being non-complacent and non-complaining, making things happen. With that project, I feel like I made people feel like they could do whatever it is that they wanted to do. I feel like it made people stronger.
And your latest album?
The new album I'm about to put out is called Golden Child. It's about this idea of the chosen one. My mom just always made me feel like I was special. That feeling just kind of stuck with me throughout my life. Your parents are like God, so when they look at you like you can do anything, you believe it.