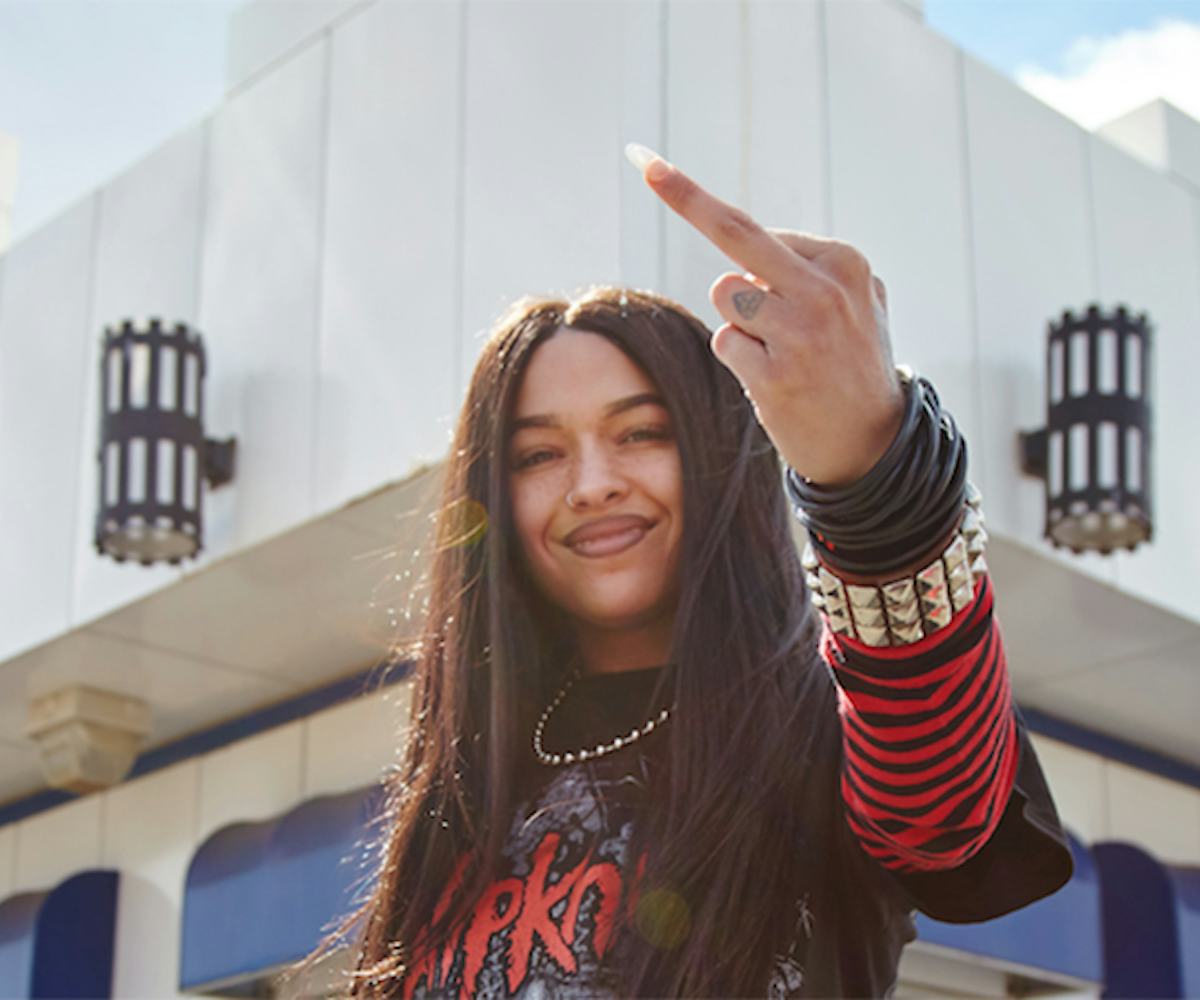 Photo by Alberto Vargas
Princess Nokia Brings Emo Back With "Your Eyes Are Bleeding"
Plus a mixtape to be sad to
Princess Nokia wasn't playing around when she told Dazed last February that her forthcoming mixtape was going to be emo. Released today via Rough Trade Records, A Girl Cried Red is as emo as chipped nail polish, checker wrist cuffs, and exaggerated vowels mixing with hard Rs.
"It's not just a little touch of [emo] or [emo] blended into hip-hop," she tells Dazed. "It's real alternative music." For eight songs, Princess Nokia flexes the sad, cold-hearted flow only a true emo kid can muster. "Smash my heart in pieces. It looks so good on the floor," she says on "Morphine." The mixtape's closer, "Little Angel," toys with early-internet auto-tune and the collective sadness of a lost friend, one who bent gender and "showed the world they don't give a fuck." Where Lil Peep fused emo with rap, Princess Nokia dives straight into the bubbling pit of apathetic cloak-and-daggers to bone-chilling effect.
The mixtape's lead single, "Your Eyes Are Bleeding," gets the project's first video treatment. It's riddled with an emo sense of overdramatics and plenty of White Castle airtime. A casual watcher may think Princess Nokia is performing emo drag, but this isn't just a phase, guys. Emo music comes from rock music which, as Princess Nokia says, was created by black people: "Black people created punk. This is our shit; very naturally, that's why we return to it. It's ours. It will always be ours."