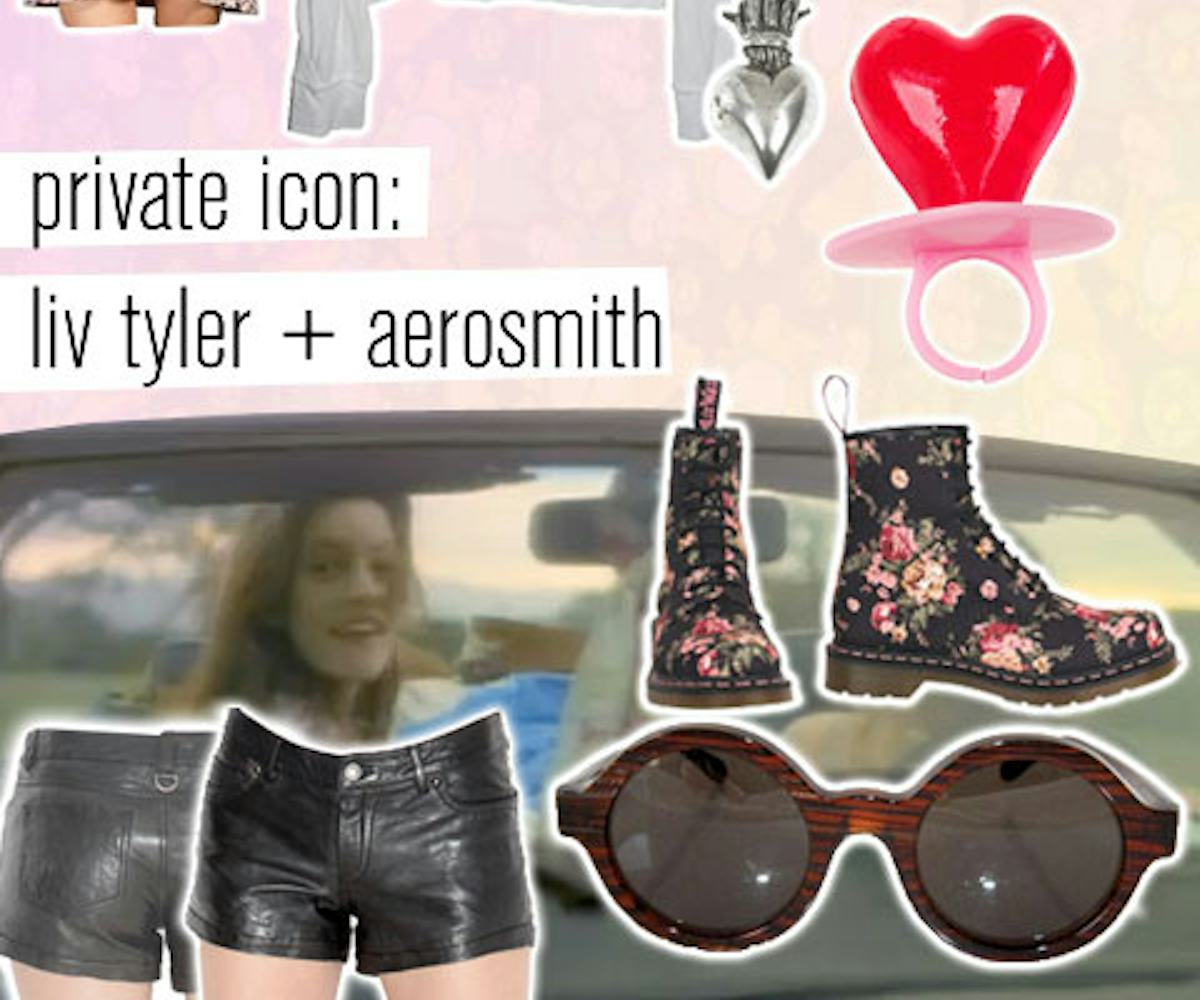 private icon: liv tyler + aerosmith
we're crazy… for these clothes.
In 1994, Aerosmith's music video for "Crazy" received a ton of attention, mostly owing to the scenes involving Steven Tyler's 17-year-old daughter, Liv, and a stripper pole...
Today, 15 years later, we're once again obsessing over the video. Only now, in an office clad with leather shorts, baby doll dresses, and Doc Martens, the focus shifts to Liv's unbelievably relevant fashion.
Aerosmith Get a Grip album, $6.83