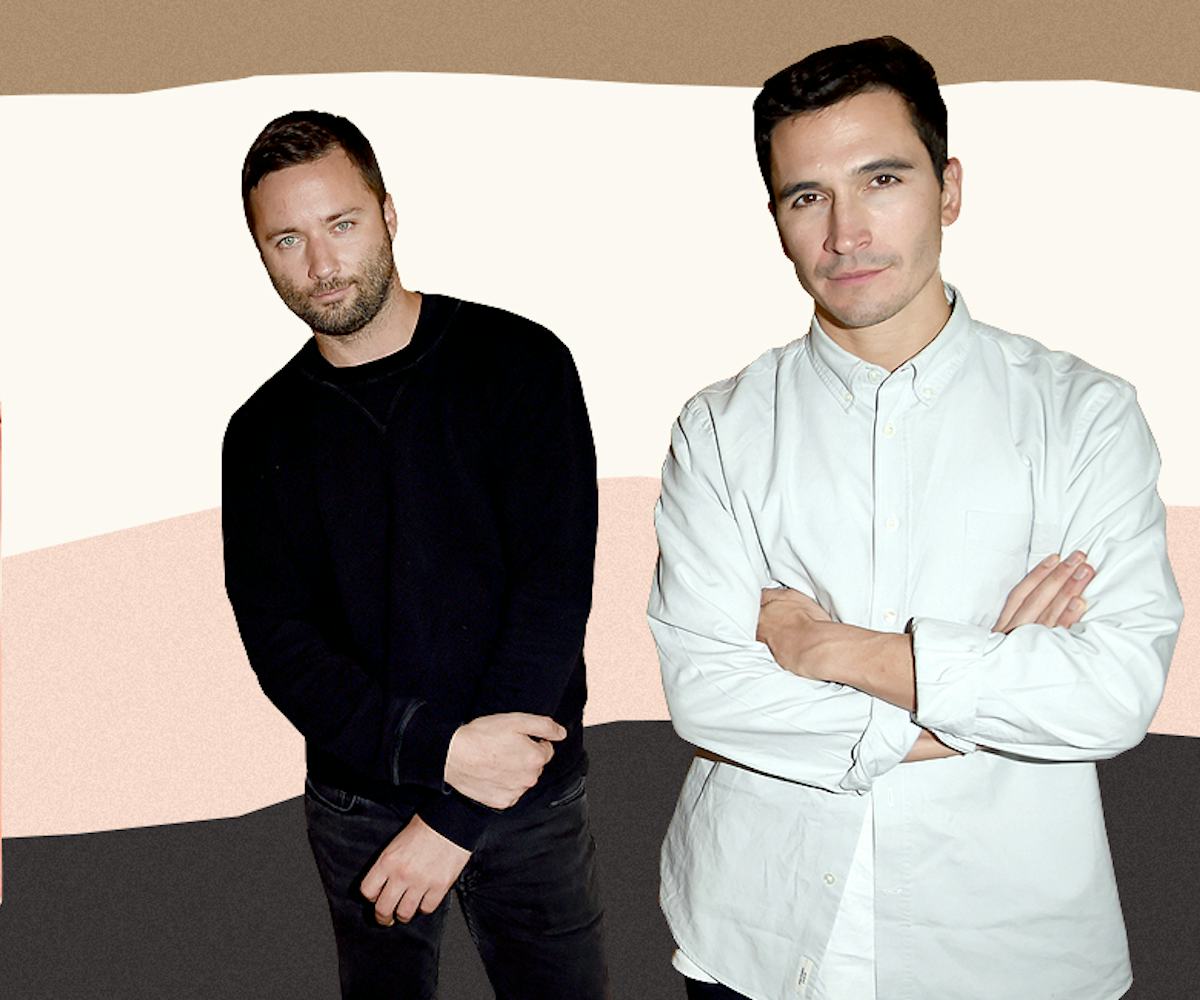 How Proenza Schouler Designers Made A "Timeless" Fragrance
We speak with Lazaro Hernandez and Jack McCollough about Arizona
Perfume commercials are famous for being fantastical—full of celebrities, extraordinary settings, "plots" usually having nothing to do with the fragrance itself. But that is exactly what Proenza Schouler designers, Lazaro Hernandez and Jack McCollough, wanted to stray from that when building a story around their first-ever fragrance, Arizona.
"A lot of those fragrance ads you see are, like, in Versailles, and they're dripping in gold and diamonds all over the runway, and it just feels a little out of touch with what's going on in the world and a little out of touch with all of the women we know in our lives," McCollough tells us, while celebrating the fragrance launch at Saks Fifth Avenue last night. "All the women we know are more natural and more undone and not so glammed-out and precious. So, we just wanted that spirit to come through in the campaign." And, maybe for the first time ever, there's a connection between the product being sold and the visuals in the ad.
For example, the natural rock formations through which the model walks in the 30-second ad reflect the shape of the bottle. The onyx rock she holds is the color of the cap. The flower seen blossoming out of the cacti (the juxtaposition of which Hernandez describes as poetic) is one of the notes in the fragrance. The color of the sunset is the color of the liquid. And the state of Arizona is where the duo came up with the idea for the fragrance while on a road trip. 
It's when you notice these minute details—the grooves in the bottle, the exclusive notes, the overall vision—that you start to understand why it took the pair over two years to create (while still designing collections, might we add) this perfume. They took their time with Arizona because, well, that's how long they think it should take to create a fragrance: "It's a really, really intense process," Hernandez says. 
But also, they took the time because they wanted to make sure they were creating something that people will still be spritzing on 10 or even 50 years from now—something timeless. "With our collections, you can be in a moment and get into a vibe and put it out there and move on to something new the next season," McCollough says. "With [Arizona], we really wanted to take our time, because it's something that we wanted to stand the test of time. It's not like this seasonal fragrance, it's a fragrance that we imagine lasting hopefully forever."
It's still a fragrance very much rooted in right now, though, from the millennial pink coloring to the imperfectly perfect Instagram-friendly bottle to the escapism connection. Hernandez and McCollough were struck by inspiration while getting back in touch with nature and disconnecting and practicing self-care and collecting crystals along the way. That's a quintessential Generation X backstory if we've ever heard one. But, Arizona is much more than its warm, citrus scent, it's a state of mind, the designers stress. "We wanted the campaign to communicate the somewhat psychedelic and mind-bending feeling of escaping your everyday surroundings, 'the hustle' as we like to say, to find something deeper, a kind of spiritual and intellectual reawakening," they said in a statement. "The narrative is set out in the American West but really it could be anywhere. It's more about the feelings and emotions a trip like that conjures."
And, according to science, scent almost more than anything has the unique ability to trigger those different emotions. For example, whenever McCollough gets a whiff of Calvin Klein's CK One, he says, "It literally takes me back to junior year of high-school and all of these crazy memories start popping up." Hernandez's favorite scent-induced memory is coming home from school and smelling his mother's cooking. "There's something really powerful about that scent that connects you to your roots and to home." For me, the smell of J.Lo's 2002 Glow perfume transports me back to when I boldly tested my middle school's mini skirt policy. 
Point being: There's an inescapable nostalgia associated with fragrance. And, with Arizona, the pair invites you to create lasting olfactory memories of your own. 
Arizona is available for purchase now.