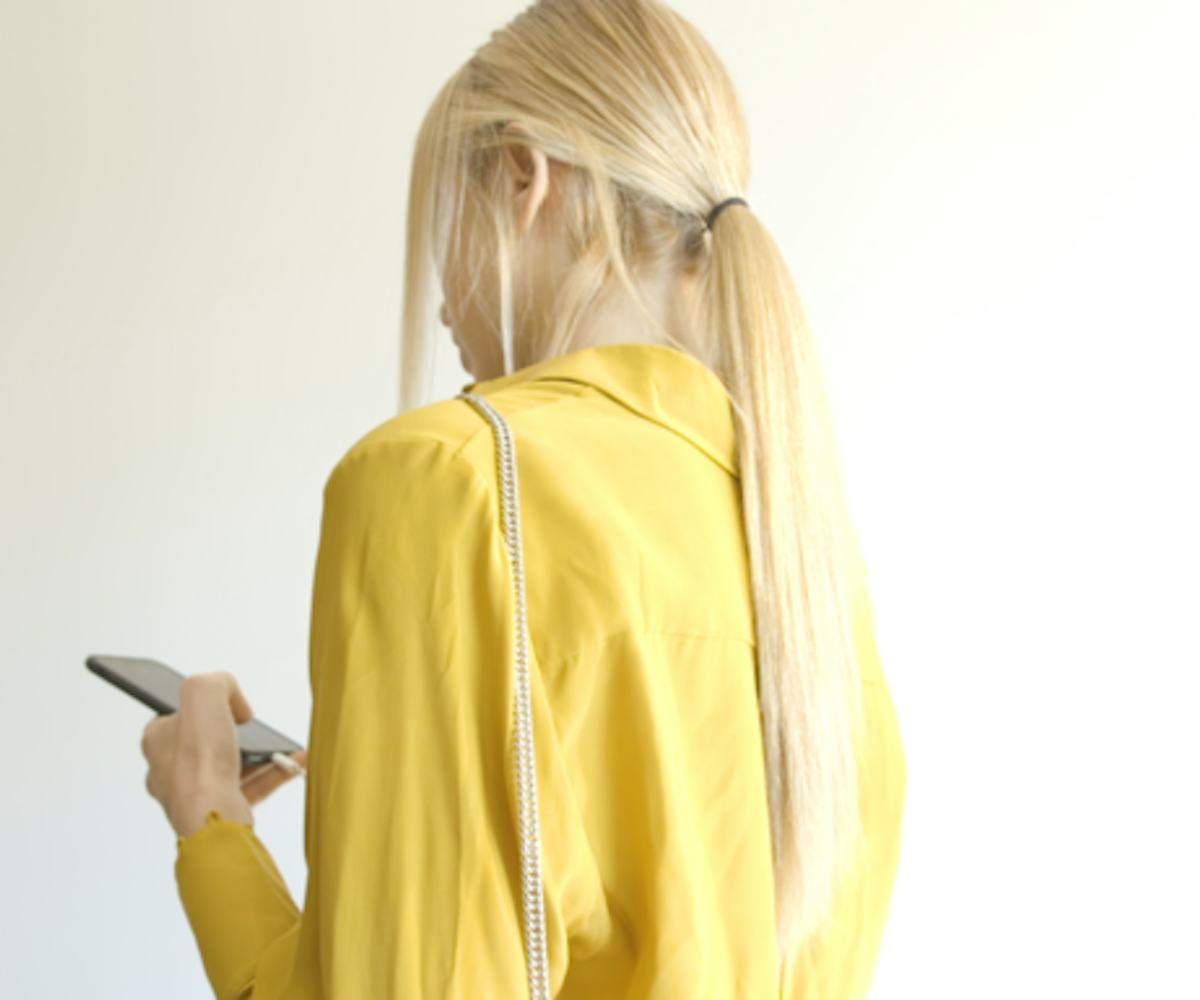 How To Get The Perfect Lazy Girl Ponytail
Hint: It includes a lot of hair shaking
While some designers went for an elaborate updo or sleek, pin-straight tresses during this season's New York Fashion Week, Public School decided to take it easy and debuted the perfect lazy girl hairstyle during its show.
NYLON's assistant editor Jenna Igneri went behind the scenes of the show and spoke to Aveda global style director Allen Ruiz to find out how to pull off the perfect low-maintenance ponytail, minus the high-maintenance effort.
"The Public School girl, she doesn't really have a style, she's more easy-going and loose," says Ruiz. "We started out prepping the hair with Aveda Texture Tonic, it's a new product by Aveda. It's a sugar-salt spray, so that puts a lot of grip into the hair. Once we've done that, we pull the hair into a loose ponytail, but then we shake it so natural pieces fall out. And then just long pieces on the sides, long pieces in the front—asymmetrical."
Effortlessly chic hair and fashion rosé? What more could you want out of NYFW? See the video above. 
Credits:
Produced by: Cortney Wilson and Ren Potts
Shot and directed by: Maddy Talias