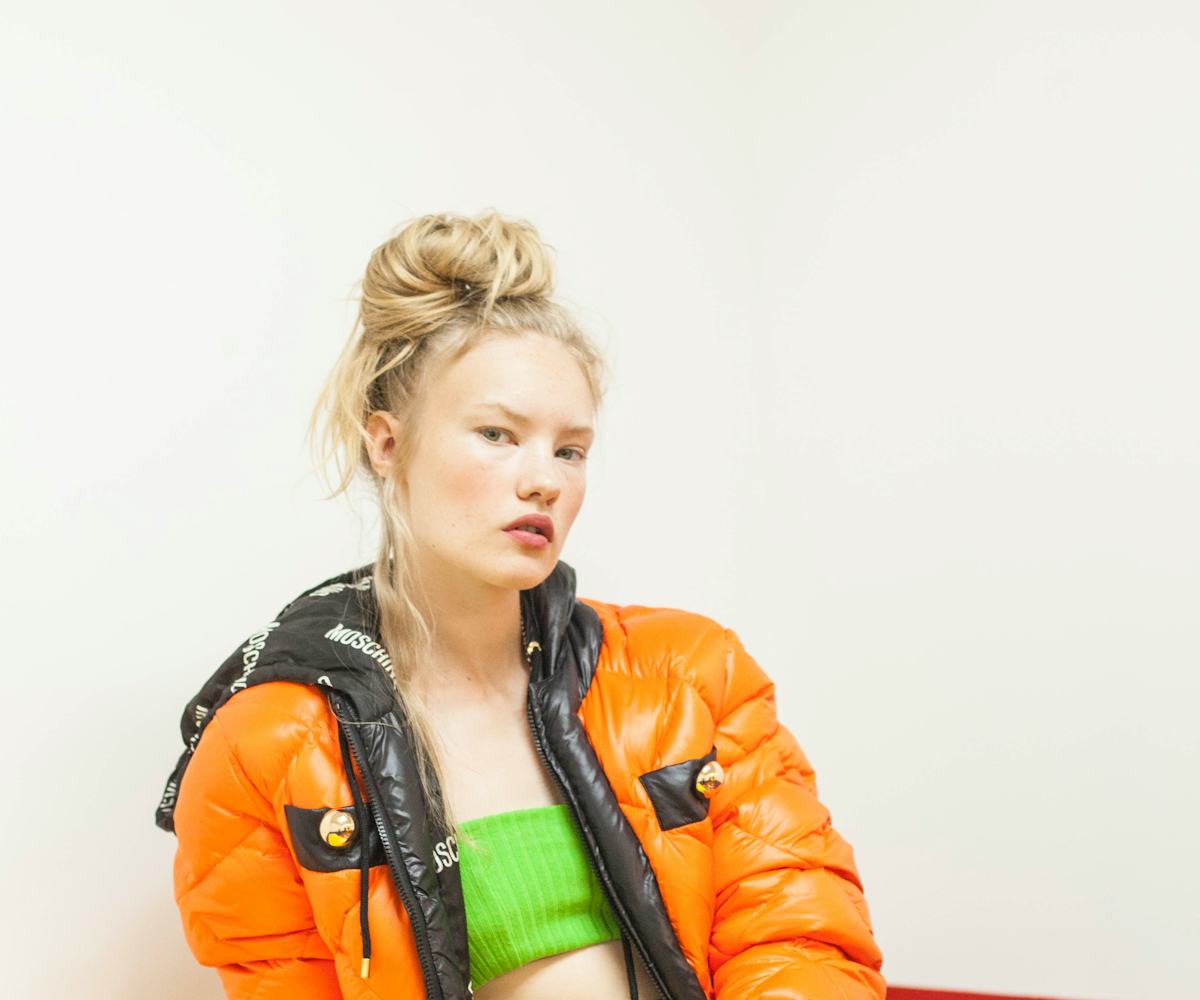 Photographed by Jacqueline Harriet. Styled by Sofia Karvela. All clothing and accessories by Moschino. Hair: Andrita Renee using Corioliss. Makeup: Danielle at Workgroup using NARS Cosmetics. Model: Eden at New York Models.
10 Puffer Jackets For Every Winterwear Budget
not your mama's winter coats
Puffer jackets often call to mind horrid childhood memories of being stuffed into coats that were so big, we couldn't even keep our arms straight down. It's understandable, then, to have reservations about incorporating them into your cold weather wardrobe now. But when you consider the new reimaginations that the style has taken as of late, however, you might want to rethink completely writing them off. Thanks to variations in silhouette, color options, and more, the puffer jacket of today is much less Michelin Man than the embarrassing outerwear of winters past. To prove our point, we've selected 10 of our favorites from this season that are sure to fit your winterwear budget, regardless of what it may be. Check them out in the gallery above.
Forever 21, $60.
Moose Knuckles, $495.
rag & bone, $2,500.
Milly, $995.
L.L. Bean, $149.
Nau, $350.
Woolrich John Rich & Bros, $345.
Schott NYC, $235.
Elizabeth Roberts, $575.
Penfield, $245.