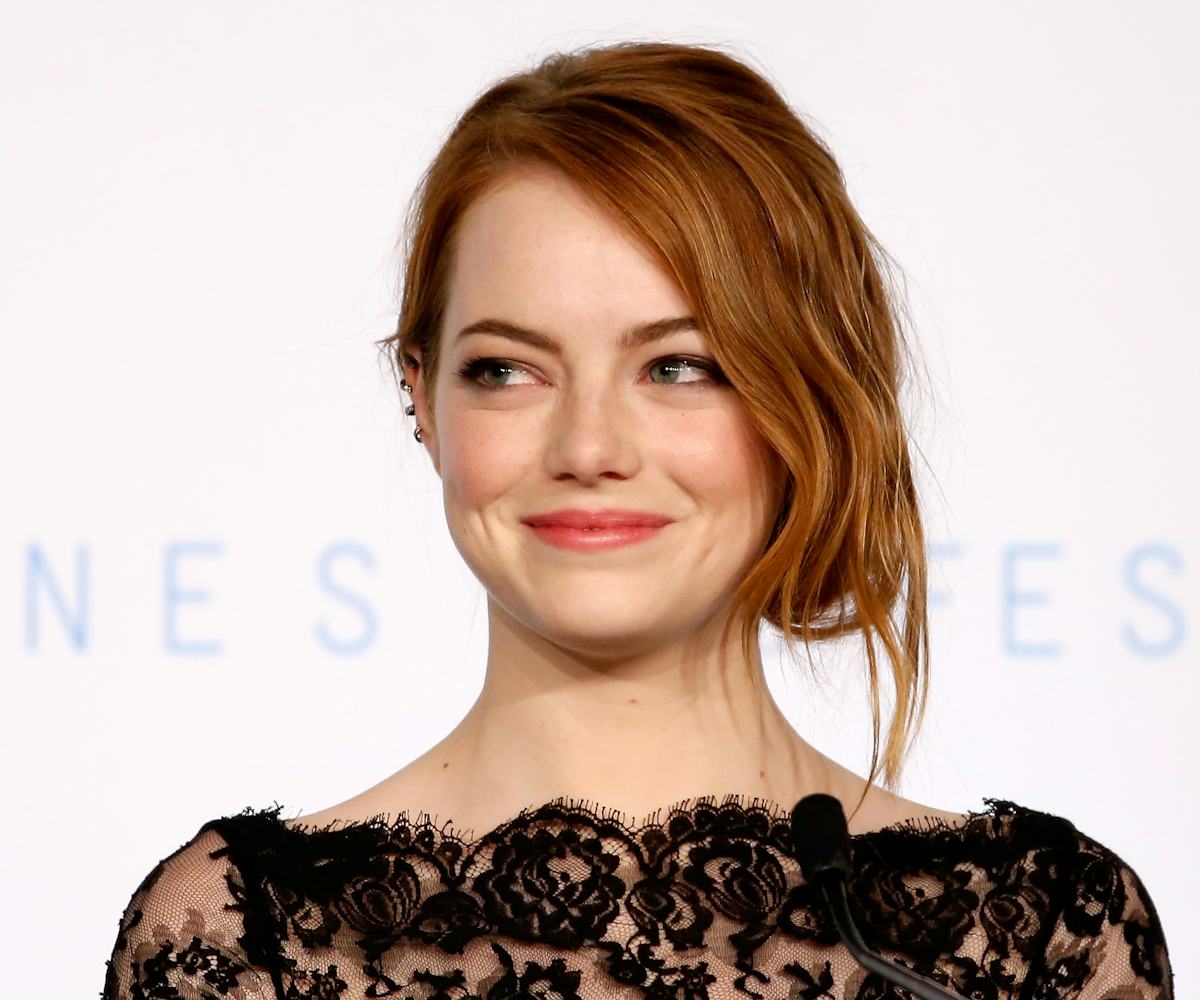 Photo via Tristan Fewings / Getty Images
People Are Trying Really Hard to Make "Pumpkin Spice Hair" A Thing
and it actually looks pretty good
Pumpkin spice has, for better or worse, become synonymous with autumn. And while we may indulge in a latte here or there, we've felt bombarded by all of the pumpkin spice options that the world has deemed necessary for modern life—pumpkin spiced Peeps, Oreos, potato chips, peanut butter, and even protein shakes have made us question if the obsession has gone too far. But now, another pumpkin spiced craze has entered our world, and oddly enough, it has nothing to do with food. Pumpkin spice hair is a new trend, according to Cosmopolitan. And it actually looks pretty good. 
You may consider this trend to be nothing more than just an increase in dye jobs requesting auburn hair. But after all, isn't everything more fun when it has a seasonally appropriate and festive name? Laura Estroff of Kennaland Salon in Brooklyn told Cosmopolitan.com that clients have been requesting warmer hues this fall, leading to two popular hair colors that she dubs "gingersnap" and "pumpkin spice". "We're seeing that pumpkin spice hair has more copper undertones whereas gingersnap tends to fall under the category of brunette with red undertones," she says.
So really, it's fair to say that pumpkin spice hair is just a cute (or cringeworthy, depending on how you look at it) name for a coppery red dye job—quite similar to Emma Stone's lovely shade. But we won't fight the new name.
(via Cosmopolitan)