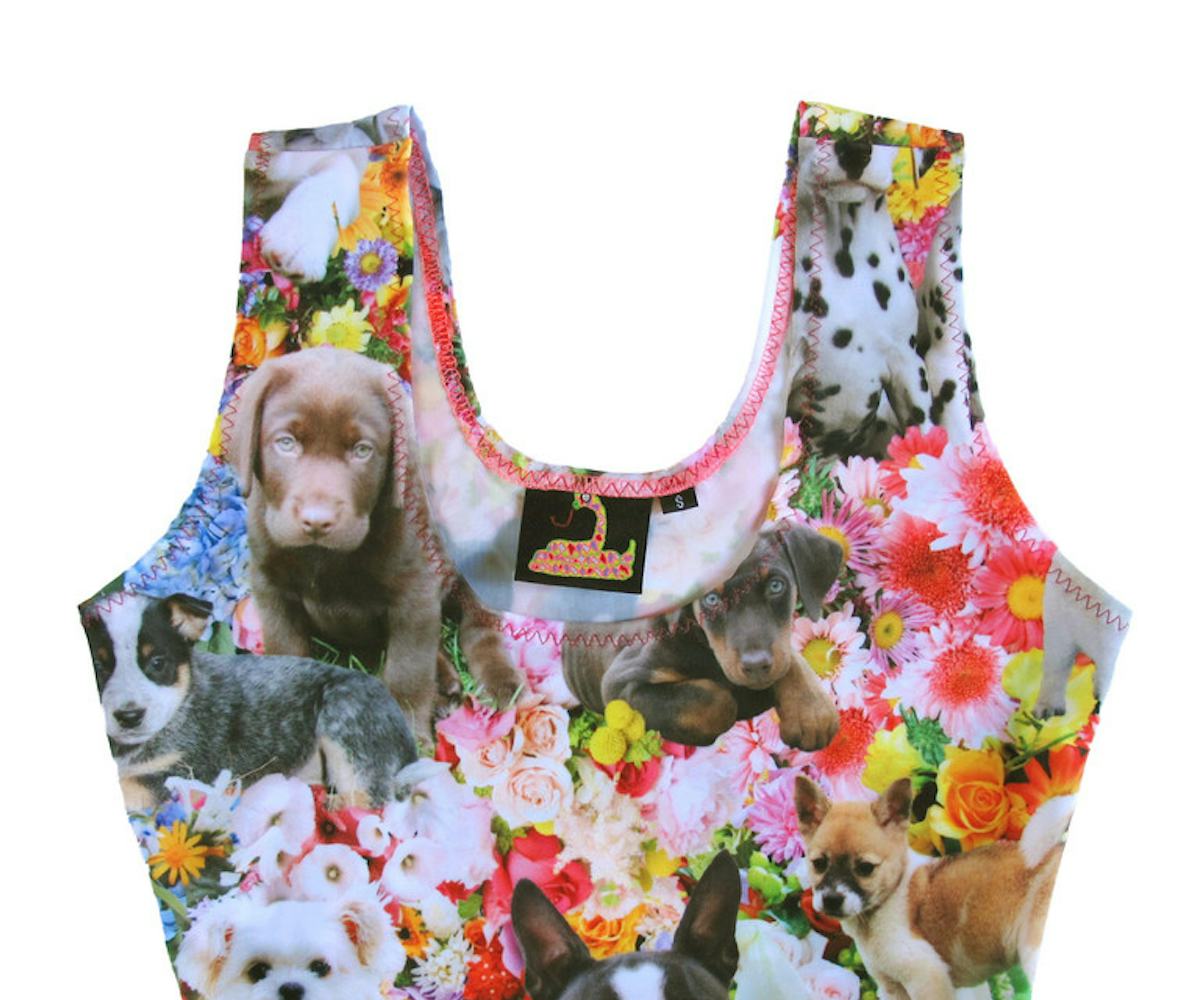 dog day afternoon
everything's coming up puppies.
Now this is a garden party I'd like to attend---- there are few things in life that bring me more joy than a bunch of flowers and puppies (just LOOK at that Boston terrier's face!). If you follow us on instagram, you'll know that we are not-so-secret admirers of @jiffpom, @mensweardog, and @marniethedog, so it's only natural we would want to wear canine-print spandex.  Whether you're having a bad day, going through a tough breakup, or fighting with your roommate, this crop top is here to cheer you up (sans slobber and waste cleanup). 
Buy the Puppy Garden Crop Top here. 
P.S. There's a matching skirt too. Call it excessive, but this pretty much completes the perfect Thursday outfit.