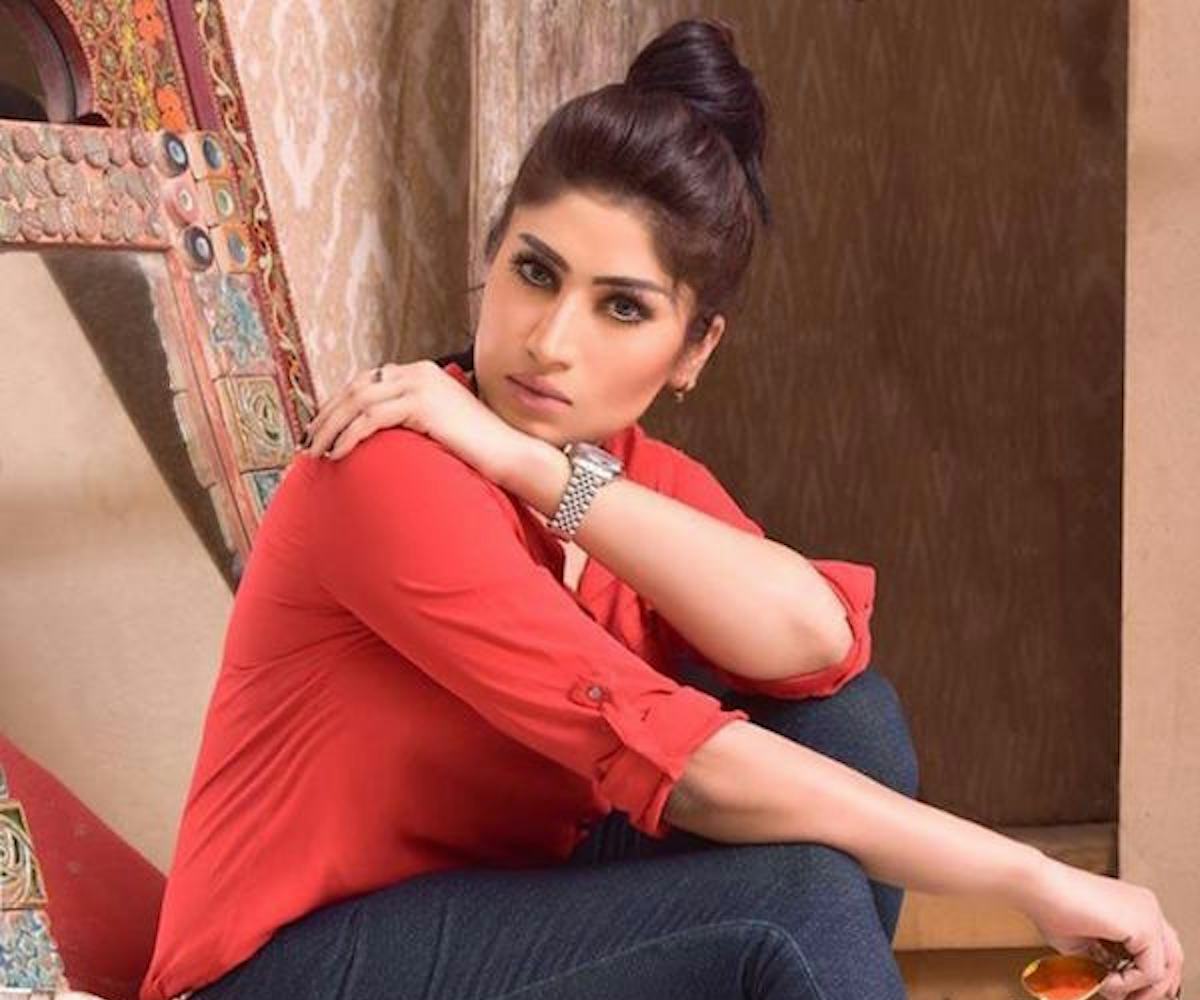 Photo via Facebook @OfficialQandeelBaloch
Pakistani Social Media Star Murdered By Brother In Suspected Honor Killing
Qandeel Baloch was an outspoken feminist.
Qandeel Baloch, a Pakistani model, actress, and social media celebrity, was murdered in her parent's home in Multan, Pakistan, late Friday night or early Saturday morning. According to early investigations and interviews with her parents, she was strangled to death by her brother in an "honor killing," or the killing of a (usually female) relative who is thought to have brought dishonor to the family. She was just 26 years old. Police are currently still looking for her brother.
Baloch has long been a controversial figure in Pakistan and the Middle East because of her outspoken support of women's rights and the copious photos she posts of herself online in clothing and makeup that is considered indecent or overly sexual by conservatives in her culture. Threats had been made against her life in the past, and a month ago she requested security and protection from the government and was contemplating leaving Pakistan. Although it's currently unclear, several outlets are reporting that a recent photo she took with a Muslim cleric is what sparked an intense fight within her family, leading to her murder. 
Many have rushed to condemn her murder and call for the end of honor killings in Pakistan and other places where they are still common. Under current Pakistani law there are loopholes, such as the family forgiving the murderer, that allow those who commit honor killings to walk free. Indeed, Pakistani filmmaker Sharmeen Obaid-Chinoy tweeted, "#QandeelBaloch killed in an #honorkilling—how many women have to die before we pass the Anti Honor Killing Bill".
Even a quick glance at the comments on Baloch's Facebook page shows the wide range of the praise and incredible hatred she received on a daily basis. It also shows her unwavering commitment to challenging what women can do in Pakistani society and her encouragement for other women to be true to themselves, no matter what. Only two days ago, she posted "As women we must stand up for ourselves...As women we must stand up for each other...As women we must stand up for justice. I believe I am a modern day feminist. I believe in equality. I need not to choose what type of women should be. I don't think there is any need to label ourselves just for sake of society. I am just a woman with free thoughts free mindset and I LOVE THE WAY I AM."
Remember Qandeel Baloch, and take the time to learn about her if this is the first you've heard her name. It is only by knowing that we can help create change and, as she wished just days ago, "It's time to bring a change because the world is changing. Let's open our minds and live in [the] present."
(Via Vulture, The Wall Street Journal)