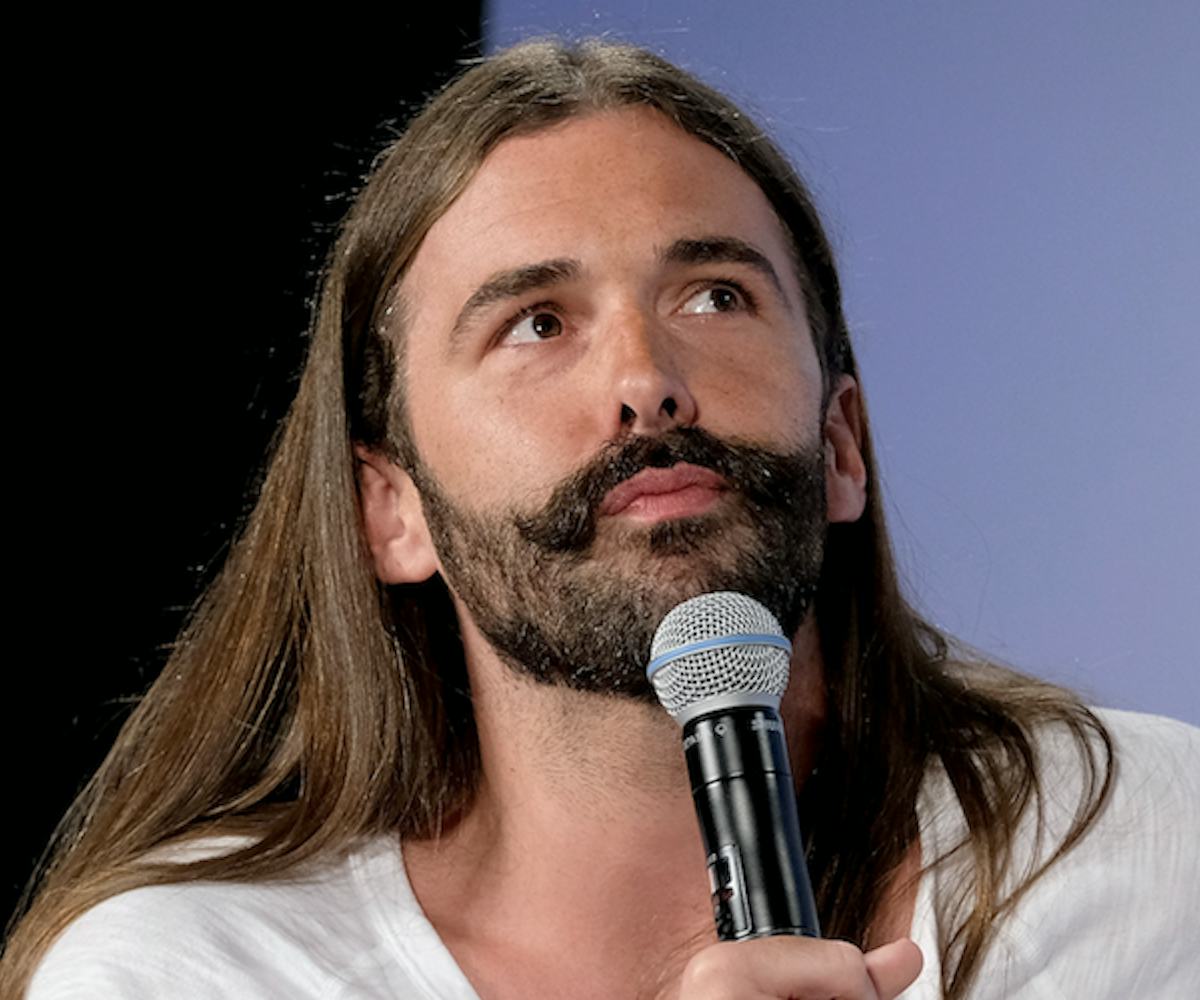 Photo by Bryan Bedder/ Getty Images.
'Queer Eye' Star Jonathan Is Not Here For Nicki Minaj's Latest Magazine Cover
He criticized the rapper for appearing on Russia's 'Harper's Bazaar'
Queer Eye's Jonathan Van Ness had one question for Nicki Minaj yesterday: What's good?
The star of the hit Netflix series took to Twitter to share his disappointment in Minaj for appearing on the cover of Russia's Harper's Bazaar, considering that the country has anti-LGBTQIA+ laws and rhetoric. Ness felt that Minaj, who has a strong queer fan base, should have turned the opportunity down.
"Russia has anti-LGBTQIA propaganda laws, Chechnya supported by Russia tortures it's LGBTQIA citizens, & [with] your LGBTQ+ fans you can't even speak to that in this interview bc it's illegal in Russia," he wrote. "What's good @NICKIMINAJ, this should've been a hard pass."
When a Minaj fan replied to him by showing that Kate Moss, Naomi Campbell, and Jennifer Lopez (who he called "U.S. citizens") also appeared on the cover of the publication within the past few years, Ness pointed out that, though Moss and Campbell are British, he's not here for "anyone" doing it.
After the same fan pointed out that Beyoncé also appeared on the publication recently, Ness said that he isn't here for Bey's cover, either, and apologized for ruining the fan's day. 
He then shared that he didn't intend to start a Twitter war, but was simply pointing out that he felt "disappointed in some people from where I'm sitting in life & start noticing things."
When another fan pointed out that, given what's going on in America, people should refuse to appear on the covers of American magazines, Ness agreed.
"Touché & I'm on a learning curve here & am devastated by the actions of the American government," Ness concluded.