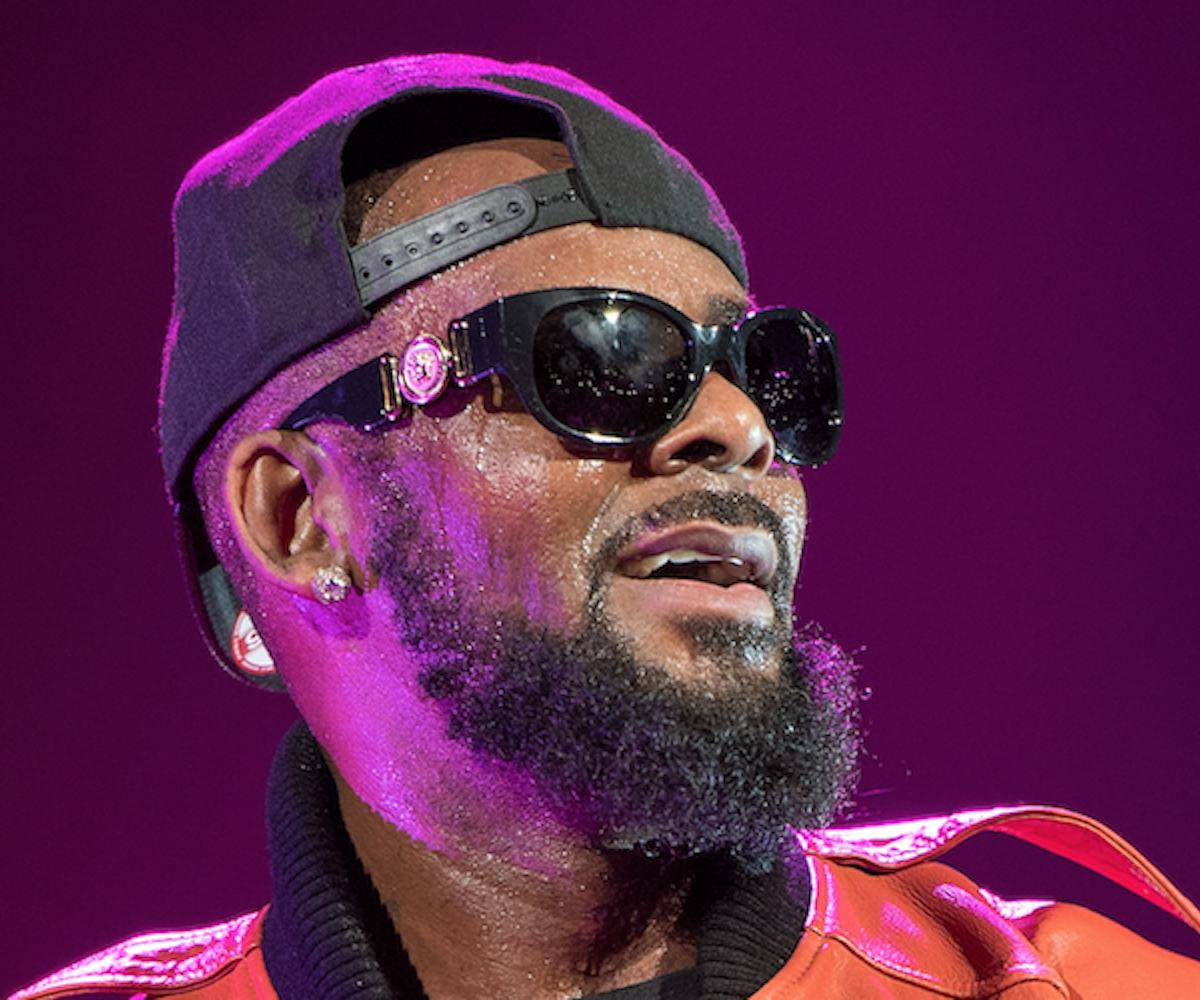 photo by Mike Pont / getty images
R. Kelly Brags That "It's Too Late" To End His Career In Leaked Video
"They should have did this s*** 30 years ago"
In a newly surfaced video, R. Kelly said that "it's too late" for anyone to end his career, following allegations that he was running a sex cult where he sexually abused and brainwashed women, and boasted that he's still got support from billions of people.
The clip was originally posted on Thursday by Remus Jackson IV and sees Kelly in a room with a group of men, which allegedly included former NBA forward Antoine Walker. In the clip, the artist is seen raising a toast to his accomplishments and seems to address the #MuteRKelly campaign spearheaded by Time's Up last month, which urged concert venues and streaming services to cease the promotion of his music.
"It's too late, they should have did this s*** 30 years ago," he is seen saying. "I've got a million mother*****r hating me, and 40 billion mother*****r loving me. It's too late. The music has been injected into the world. As long as I got the ball, the world is on defense." 
Kelly's speech went viral after attorney and media personality Exavier Pope recorded and reposted it on Twitter because he thought it was "extremely newsworthy." Kelly, who has most recently been accused of unlawfully giving alcohol to a minor, assaulting her, and passing her a sexually transmitted disease, has shied away from public appearances (minus a few one-off concerts) since allegations arose last year. Kelly has previously denied these claims.
You can see the video in full on Facebook.