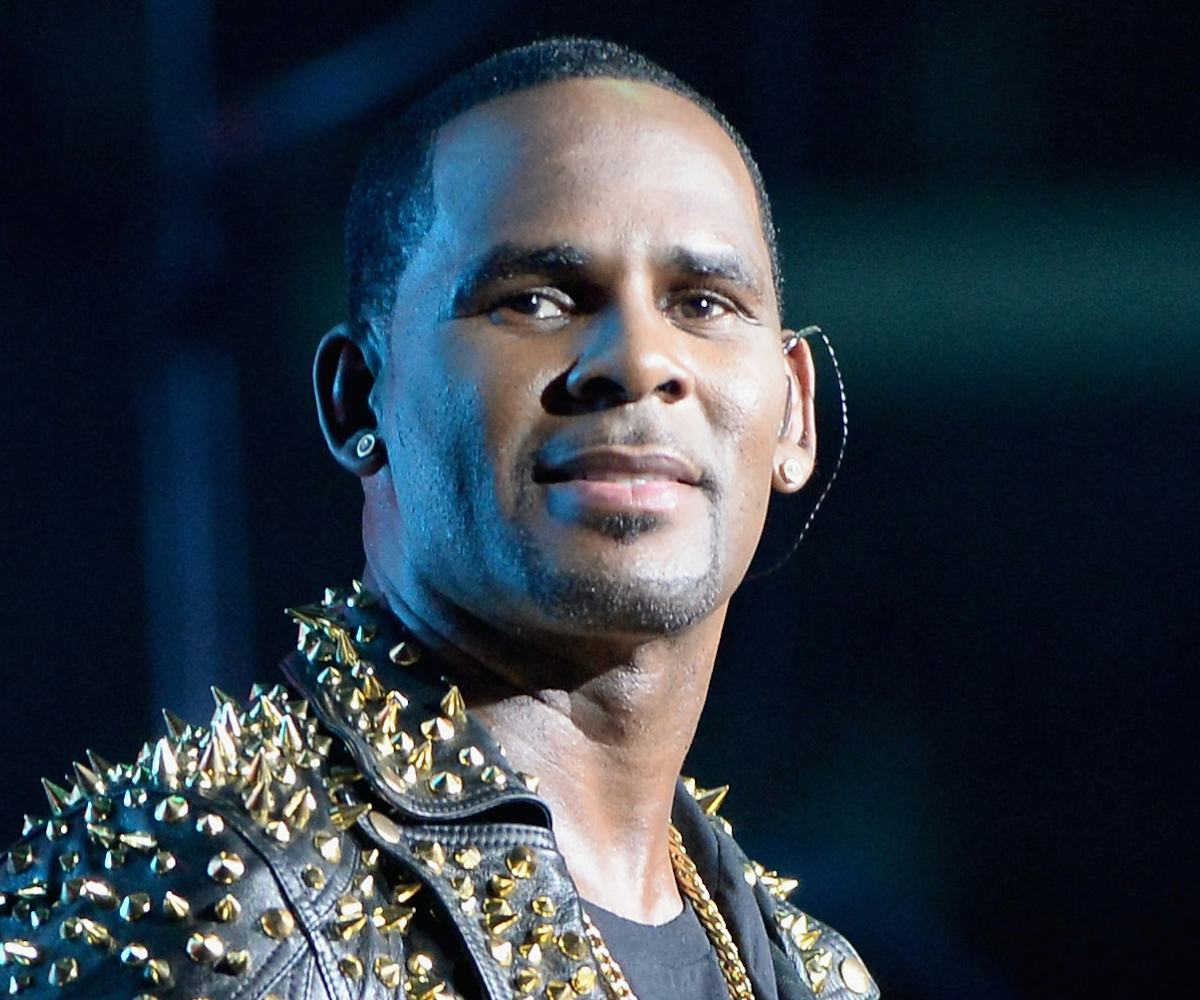 Photo by Earl Gibson III/Getty Images
R. Kelly Abuse Allegations Have Been Ignored And His Accuser Wants To Know Why
"Nothing happened for us"
As the entertainment industry continues to reel from widespread allegations of sexual misconduct, one woman is asking why her abuser hasn't been taken to task.
Following last year's allegations of R. Kelly running an abusive "cult," Jerhonda Pace says she was compelled to break her non-disclosure agreement "because she is concerned about women still living with Kelly."
"If I can speak out and I can help them get out of that situation, that's what I will do. I didn't have anybody to speak up on my behalf when I was going through what I was going through with him," Pace told BuzzFeed last August. "He's brainwashed them really bad, and it kind of reminds me of Charles Manson."
Pace alleges that after meeting her "musical idol" outside of his 2008 child pornography trial (for which he was acquitted) hearing when she was 15, she and Kelly became involved in a sexual relationship in which he repeatedly took advantage of her. At the time, she was the fourth person to come forward to BuzzFeed to say Kelly "mentally and physically abuses the women closest to him." Yet despite these allegations, according to the publication, "Live Nation refused the call of thousands of fans as well as local politicians to cancel his Aug. 25 concert in Atlanta. Kelly's label, Sony Music, has refused to comment." According to BuzzFeed's latest report, Kelly is still under Sony Music and performing concerts.
Understandably, Pace is upset with the way this has played out, telling BuzzFeed in this new report that she was "livid" when Weinstein's accusers "received so much attention," and, yet, Kelly is "still a free man, yet he has abused so many black women, and they are being ignored."
"It was just crazy, and I was like, 'What about R. Kelly's victims? What about us?' Nothing happened for us," Pace said, continuing later by saying, "I didn't feel that [any of the investigators] were passionate about it and that they were going to pursue it the way that it needed to be pursued. I was told that they want more witnesses to corroborate my story, which makes no sense: I'm the victim; I have the proof: He was paying me, I have the contract he signed, I gave them the DNA T-shirt, I gave them everything proving I was there, and they were like, 'We need more people to say that they saw you [with Kelly].'"
Pace also says that she has been the target of online victim-blaming abuse following the publication of her claims. However, she says she has been bolstered by support from her family and #MeToo founder Tarana Burke, as well as #MuteRKelly leader Kenyette Tisha Barnes. Both Burke and Barnes also spoke to BuzzFeed about why the black community doesn't want to engage with the Kelly discussion, with Barnes saying, "If R. Kelly was white, every civil rights leader would be marching in every street in this country. If the girls were white, every feminist group would be coming out enraged in droves of pussy hats to march against him. The bottom line is that R. Kelly and his victims are the perfect storm of people we don't care about."
Pace also echoed this sentiment, telling the publication that, "It's the world we're living in today. Blacks are always black, and we're always at the bottom of the barrel." 
"[But black girls] are just as important as white girls, and that's why I fight so hard for my babies," she said. Read the whole report here.