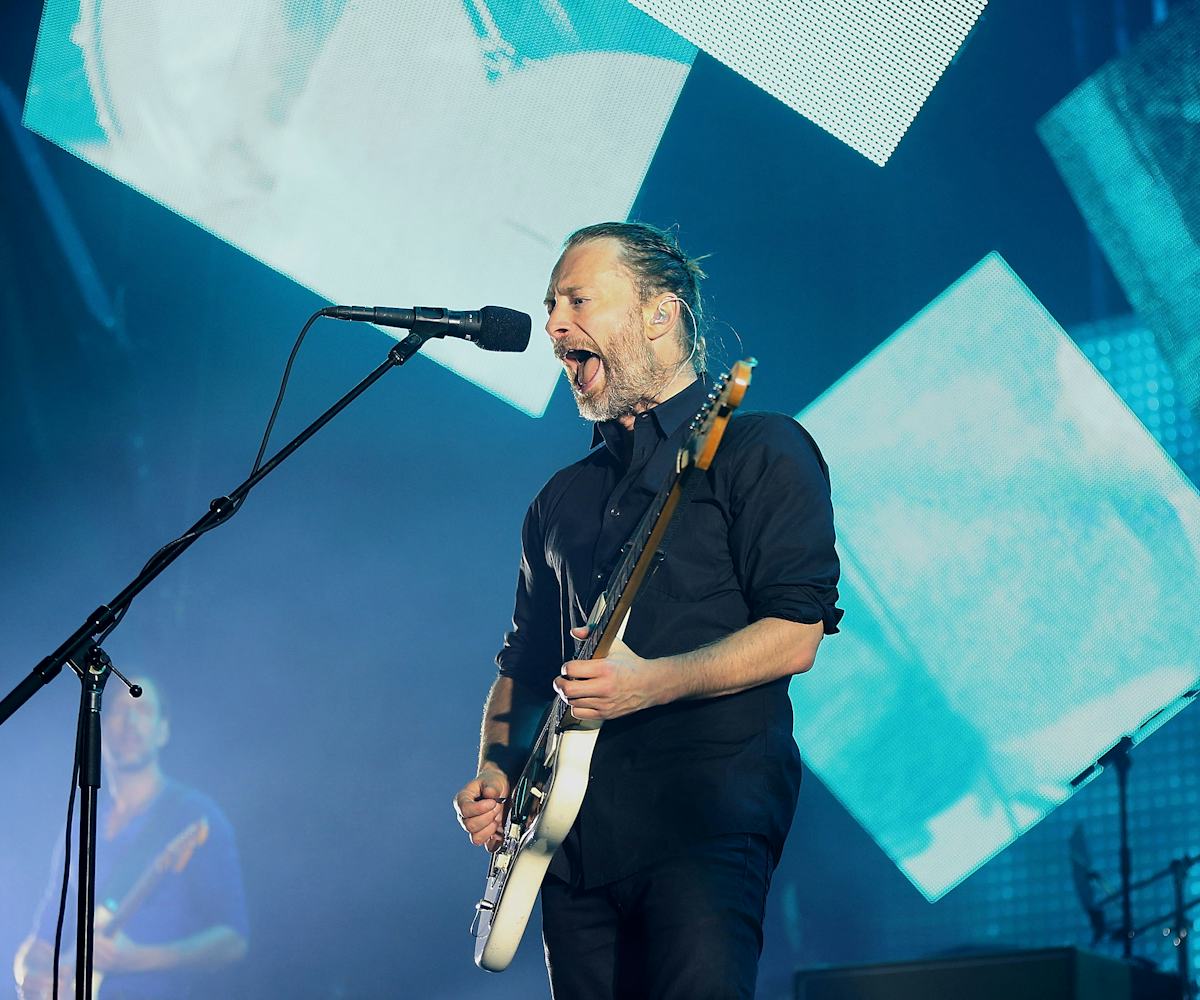 Photo by Mark Metcalfe / Getty Images
In Peak Radiohead News, The Band Has Erased Themselves From The Web
Does this mean new music is near?
In an age when musicians are turning to increasingly radical marketing stunts to promote new music, in typical form, Radiohead might have pulled the most radical move of all. Yesterday, in what many are speculating is a sign that their new album is imminent, the British band erased their online footprint fully and completely. Their disappearance from the web was led by the gradual erasure of their official homepage, which faded to white over the course of two hours yesterday. It is now just a blank white page, which feels like web design so far ahead of its time that our basic human brains can't even process it yet.
The band also cleansed their Facebook page, which is now similarly blank, as is their Twitter account. Lead singer Thom Yorke also deleted all his tweets, but oddly enough, lead guitarist Jonny Greenwood did not. (His last tweet came on April 28 and was a retweet of a Boing Boing link.) So what does it all mean? The obvious answer is that Radiohead's long-awaited new album—their first since 2011's King of Limbs—will be arriving shortly. Radiohead is no stranger to surprise album releases—they basically pioneered the strategy with 2007's In Rainbows—but they're also going on tour this summer, which usually signifies new music. The band also just sent out mysterious flyers around the U.K. that read "Burn the Witch," which is the name of a long-rumored song, and some are speculating is the name of the new album. Naturally, speculation on Reddit is rabid. Fingers crossed that Radiohead comes back soon. We have missed them.