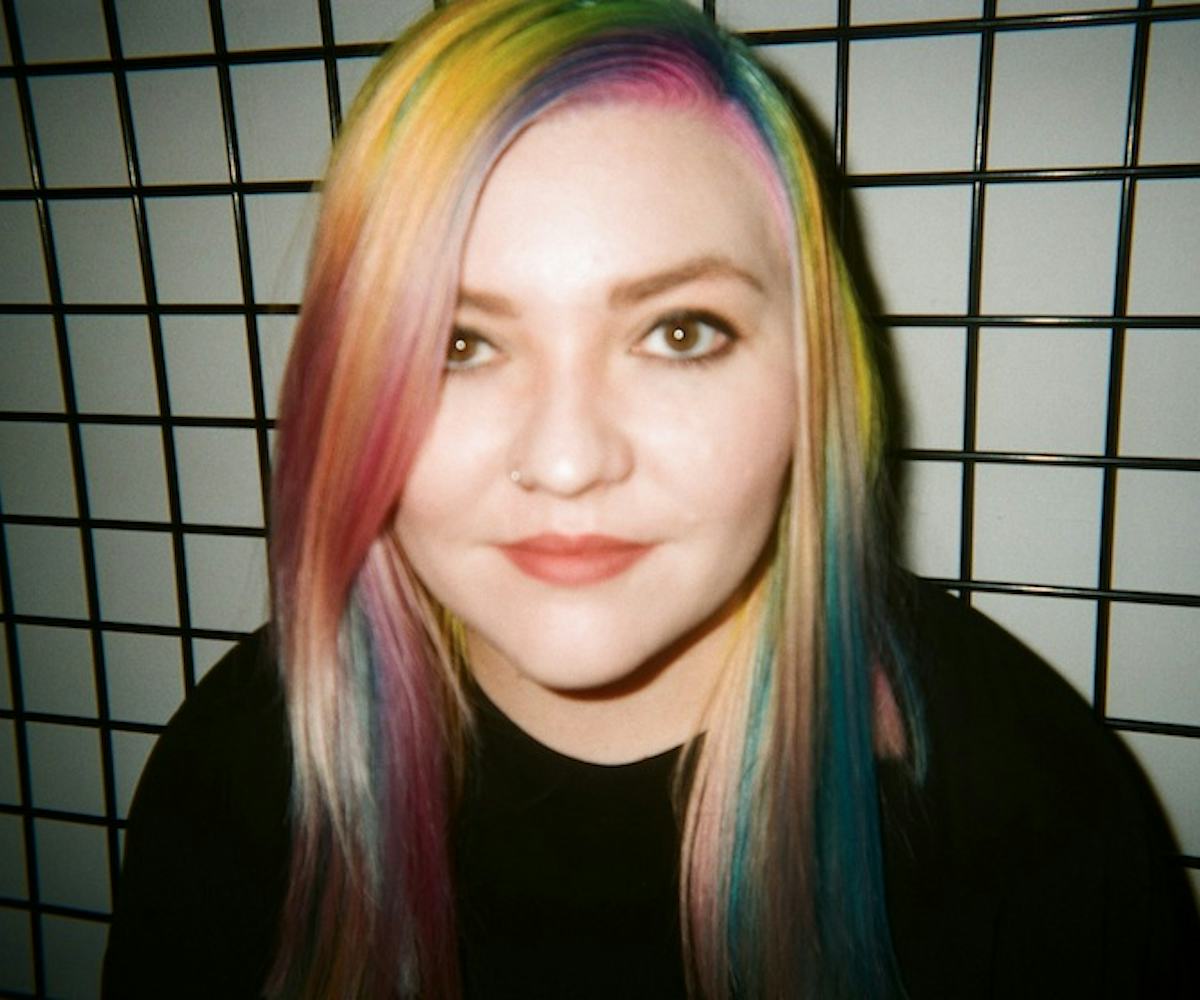 all photos by jade taylor
our beauty editor's guide to getting my little pony hair
If you've been following us for the past three years (or, you know, me on Instagram), you probably know all too well that I have an affinity for dyeing my hair weird colors. What started, innocently, with me experimenting with Manic Panic colors in my bathroom--destroying my towels, sink, and shower in the process--has turned into a full-blown color obsession. And, spoiler alert: I've really topped myself this time.
Quick backstory: I met hair colorist Roxie Darling last year after hearing from everyone how a) amazing she was, b) she's a creative color genius, and c) she would be my soul sister. All of those things came true when we met. Needless to say, I've been loyally seeing her since then to touch-up my roots and give me kooky hair colors at Hairstory, a private studio owned by the legendary Michael Gordon. (I also get my cut by their in-house Edward Scissorhands, Wes Sharpton.)
Something Roxie and I have been talking about since we've met is the idea of doing the ultimate multi-color, pastel, My Little Pony-inspired hair. So we finally set a date, rallied up different Manic Panic colors, and started my mermaid-transformation. After bleaching out my hair, Roxie divided different colors into bowls and, using color theory, started sporadically painting different hues onto my hair as if it were a blank canvas. The end result? The most perfect, tie-dye, rainbow locks I've ever seen...like, Photoshopped-on-Tumblr worthy hair.
This may seem like a pretty insane D.I.Y. project, so I'd advise starting out easy with two or three Manic Panic colors and getting a friend to help you. Slowly but surely, you'll be on your way to unicorn hair, too. And as far as up-keep goes (I get asked all the time how I maintain my color), I use the Purely Perfect Cleansing Creme! It's basically an anti-shampoo that doesn't strip color from your hair, and it smells incredible. I swear by it!
Make sure to click through the gallery and see the process for yourself, and if you're in NYC, do yourself a favor and pay a visit to Roxie, Wes, and the whole gang at Hairstory!