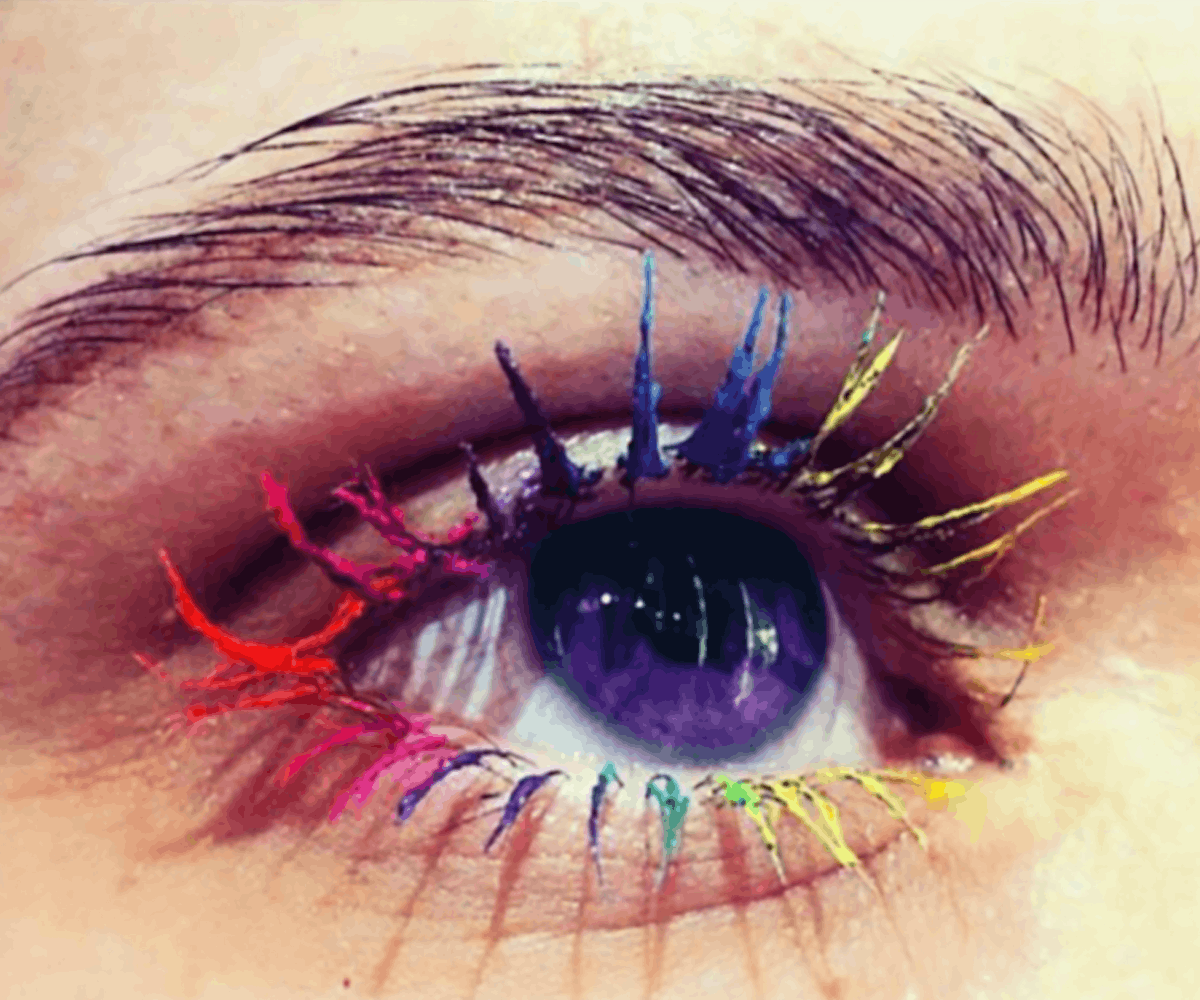 Photo via @aysouda_the_queen Instagram
The Latest Beauty Craze Is Very Colorful
Rainbow lashes are not for the faint of heart
In the world of beauty, all things rainbow reign supreme. First, it was those rainbow freckles. Then, just a few weeks ago, a handmade rainbow highlighter sold on Etsy basically broke the Internet (and was being auctioned on eBay for $1,225 after it sold out). Now, the newest colorful trend is here—rainbow lashes. 
While the beauty moguls of Instagram may have been on this trend for some time (they always seem to be one step ahead of the game, don't they?), it seems that the movement is now official. The below appeared in Glamour Paris' April issue, confirming that we're all in love with this look.
Whether it's through the use of colored false lashes or pigmented mascaras and eye shadows, the multihued-lash look is all the rage. Colorful yet not too in-your-face, it's the perfect, cheery spring/summer beauty trend—and the best way to channel your inner unicorn.
Our suggestion? Downplay the rest of your look (a nude or bare lip, a subtle cheek) to avoid appearing costume-y.