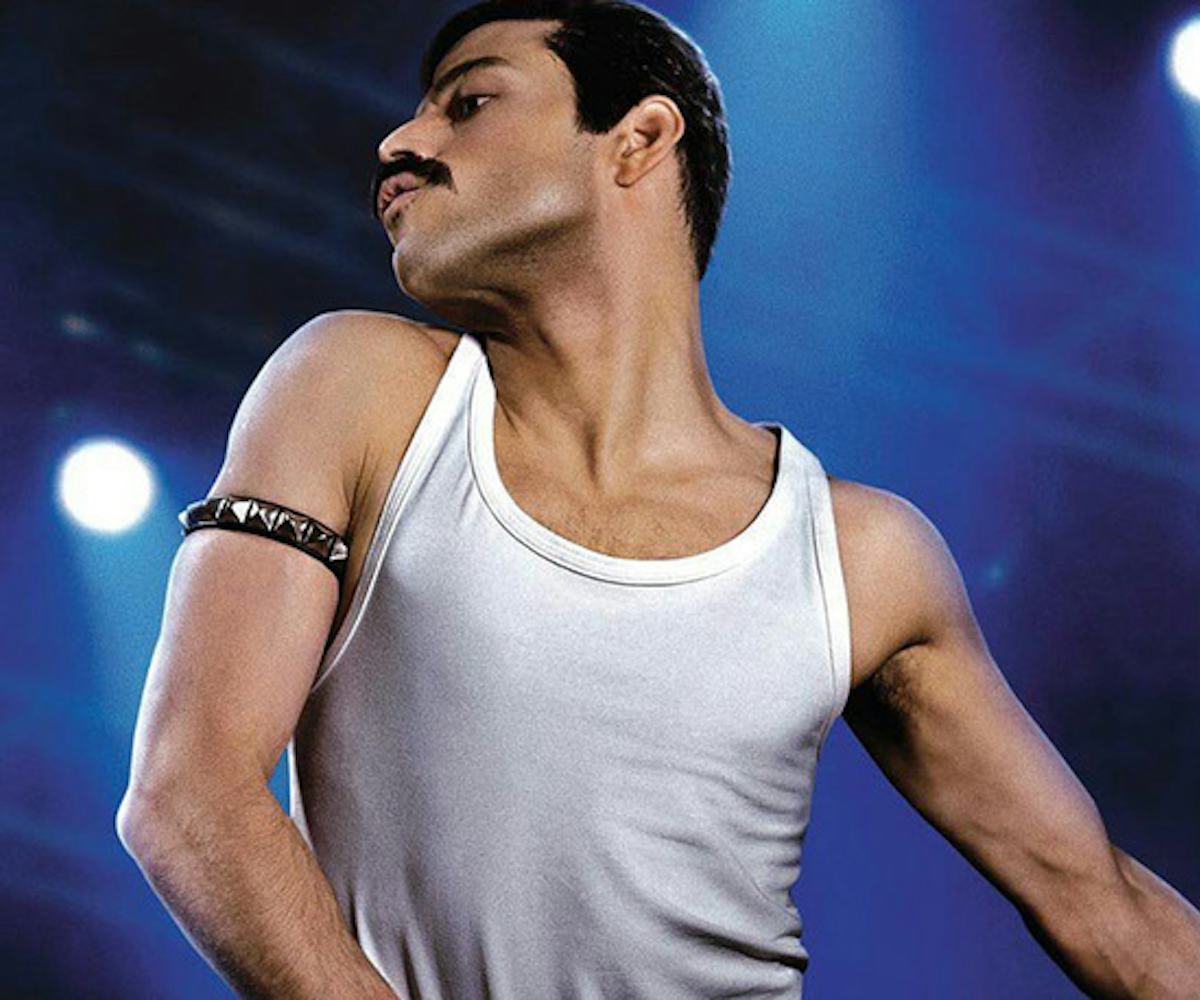 Image via Instagram/EntertaimentWeekly
Watch Rami Malek Perform As Freddie Mercury In 'Bohemian Rhapsody'
The resemblance is uncanny
Rami Malek's resemblance to Freddie Mercury in the upcoming biopic Bohemian Rhapsody is uncanny. We got our first glimpse of Malek as Mercury last week when photos were released, and now a video of the actor performing has surfaced.
The Sun shared a clip of Malek recreating the 1985 Live Aid charity concert. In the video, Malek performs to a nearly empty stadium, and he has Mercury's mannerisms down. 
From the moment he takes the stage, Malek embodies Mercury's confidence and energy. He's also singing and playing the piano in the video. 
Malek previously told Entertainment Weekly that he would sing in the film. "We're going to use Freddie as much as possible and use myself as much as possible," he said. 
Bohemian Rhapsody will tell the story of Queen from 1970, when Mercury joined the group, up until the band's Live Aid show. "It won't just be the dark Freddie story," director Bryan Singer said, "but that being said, that also will be honored. It's about collaboration. It's a celebration."
The film will be released December 25, 2018. Watch the clip, below.