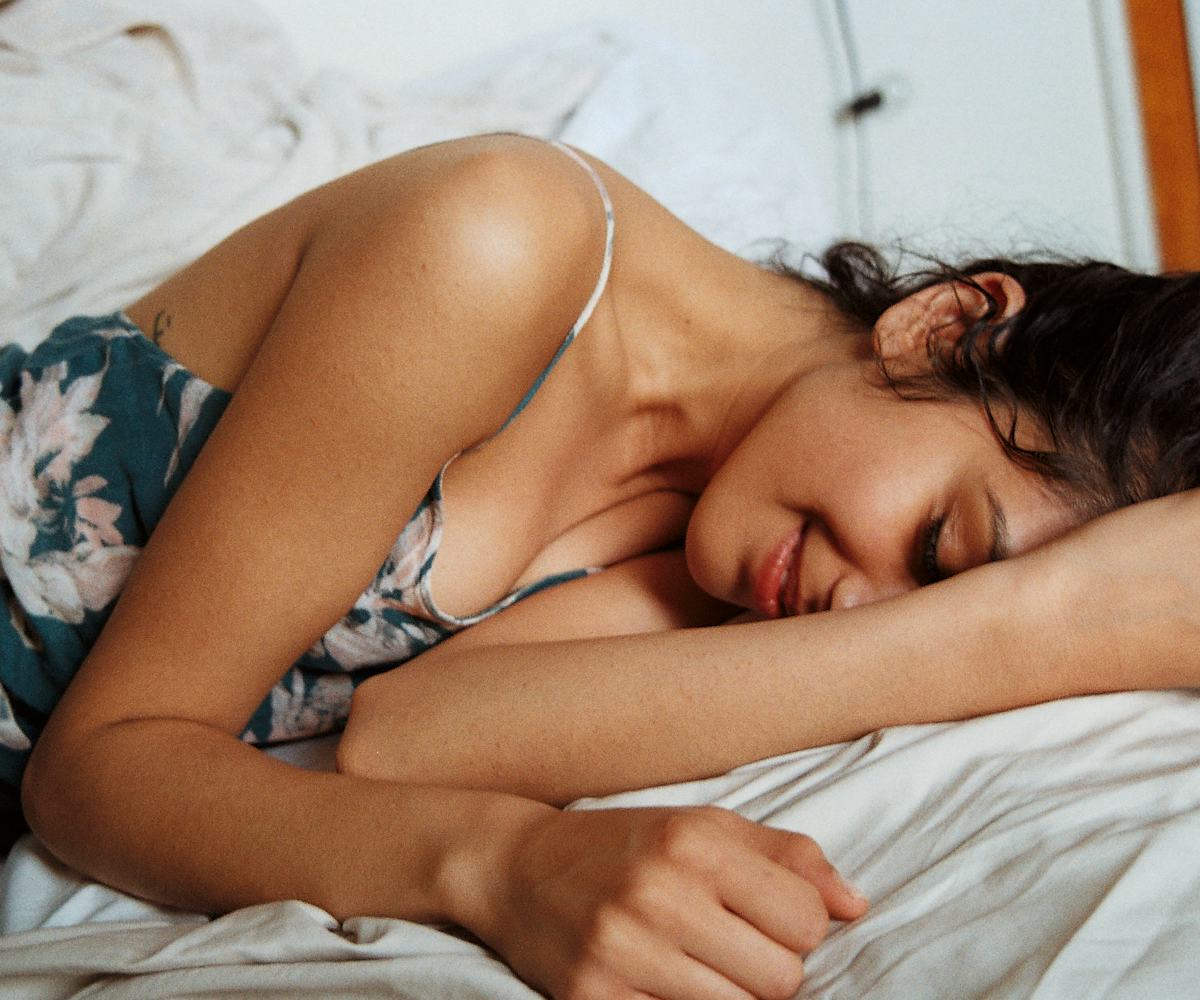 Photo courtesy of Raveena, taken by her "lover."
Raveena Gets Real On Toxic Relationships On "Johnny It's the Last Time"
It's hard not to fall in love with Raveena Aurora. The singer-songwriter's soft, syrupy vocals and trumpet-blaring sound are a blast of light. But on her new single "Johnny It's the Last Time," which we're premiering right here, Raveena unveils an uncharacteristically dark monologue ripped out from the pages of an earnest diary.
In the song, Raveena chronicles a toxic relationship that borders on abusive. She recalls raging fights—a cracked Rolex, 50 broken dishes, a reach for the throat, and broken bones. "The lyrics are kind of neurotic and detail an unhealthy, violent relationship—a delicate story and tough topic to approach that I had been wanting to get out on a song for a while," she said. "For me, coupling these darker themes with a really upbeat hip-hop groove and dreamy live jazz orchestra added an empowering element to the story I originally wrote."
The track's intricate balance of upbeat sound and darker themes took Raveena and her producer, Everett Orr, over a year to complete. You can listen to the results below.