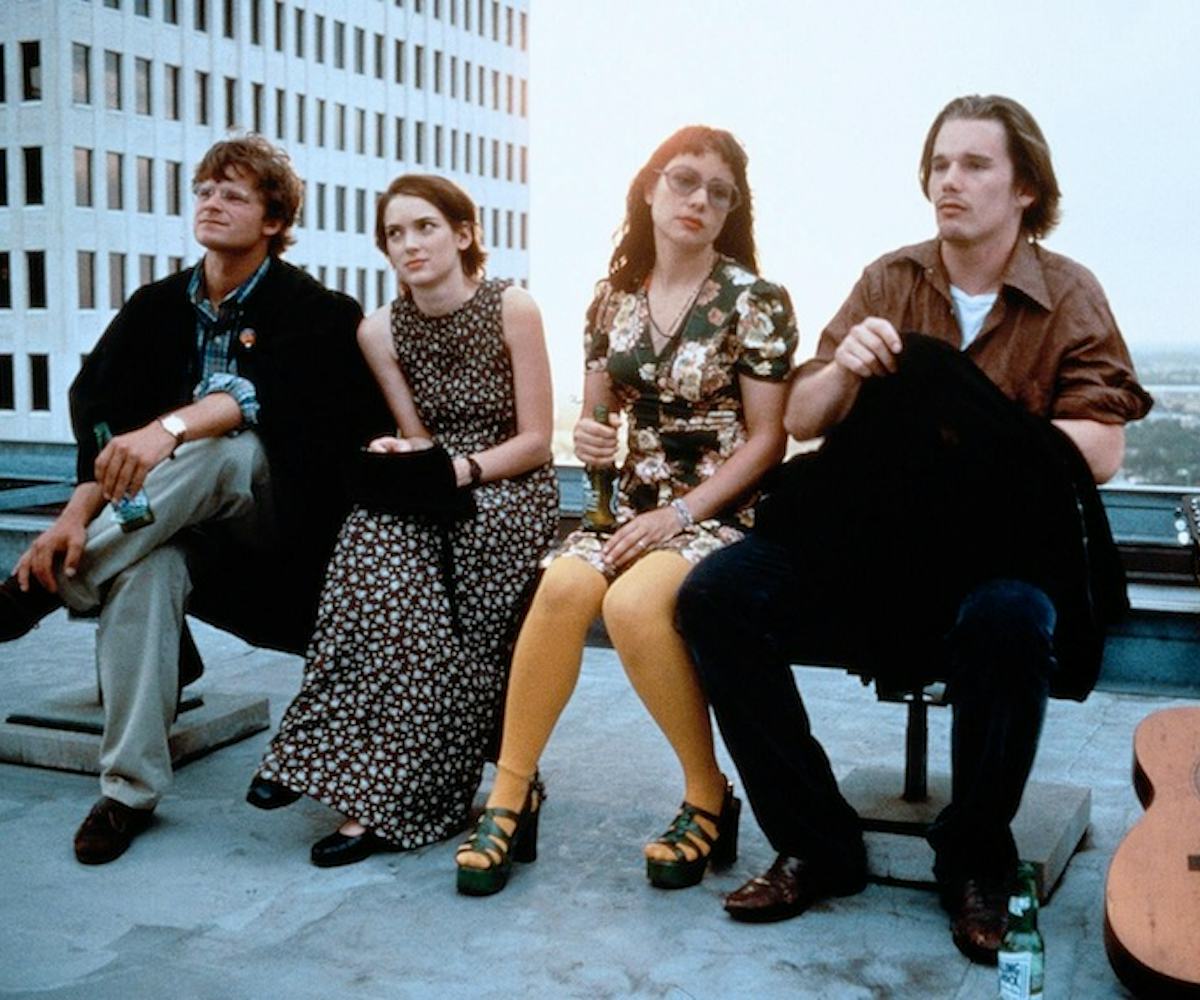 private icon: reality bites
celebrate the movie's 20th birthday in style.
Here at NYLON, our love for Reality Bites runs deep. Deeper than a scruffy-haired 20-something Ethan Hawke, deeper than Winona Ryder's perfect shag crop, and even deeper than the flick's perfectly quotable one-liners (cue "You've reached the winter of our discontent..."). 
The fact is, when it comes to a depiction of that post-college feeling of "WTF am I doing with my life?!" it's hard to find a film that does it better or more honestly than this one. The classic movie turns 20 today, so we're celebrating the best way we know how: by channeling Lelaina, Troy, Vickie, and Sammy with our wardrobes. The '90s are back, after all, so see our Reality Bites wardrobe inspiration in the gallery.
And remember...the only thing you have to be at age 23 is yourself. Or any age, for that matter.
P.S. There's a GAP jacket in there, because no matter what Lelaina says, we still think she'd dig it.
Topshop Moto Vintage Mom Jeans-- $80
New Order "Confusion" Vinyl--$2
Obey x Suicidal Tendencies T-Shirt-- $37
Dr. Martens Vintage 1461--$180
Clinique Chubby Stick in Chunkiest Chill-- $17 http://rstyle.me/n/wjtgp2ze