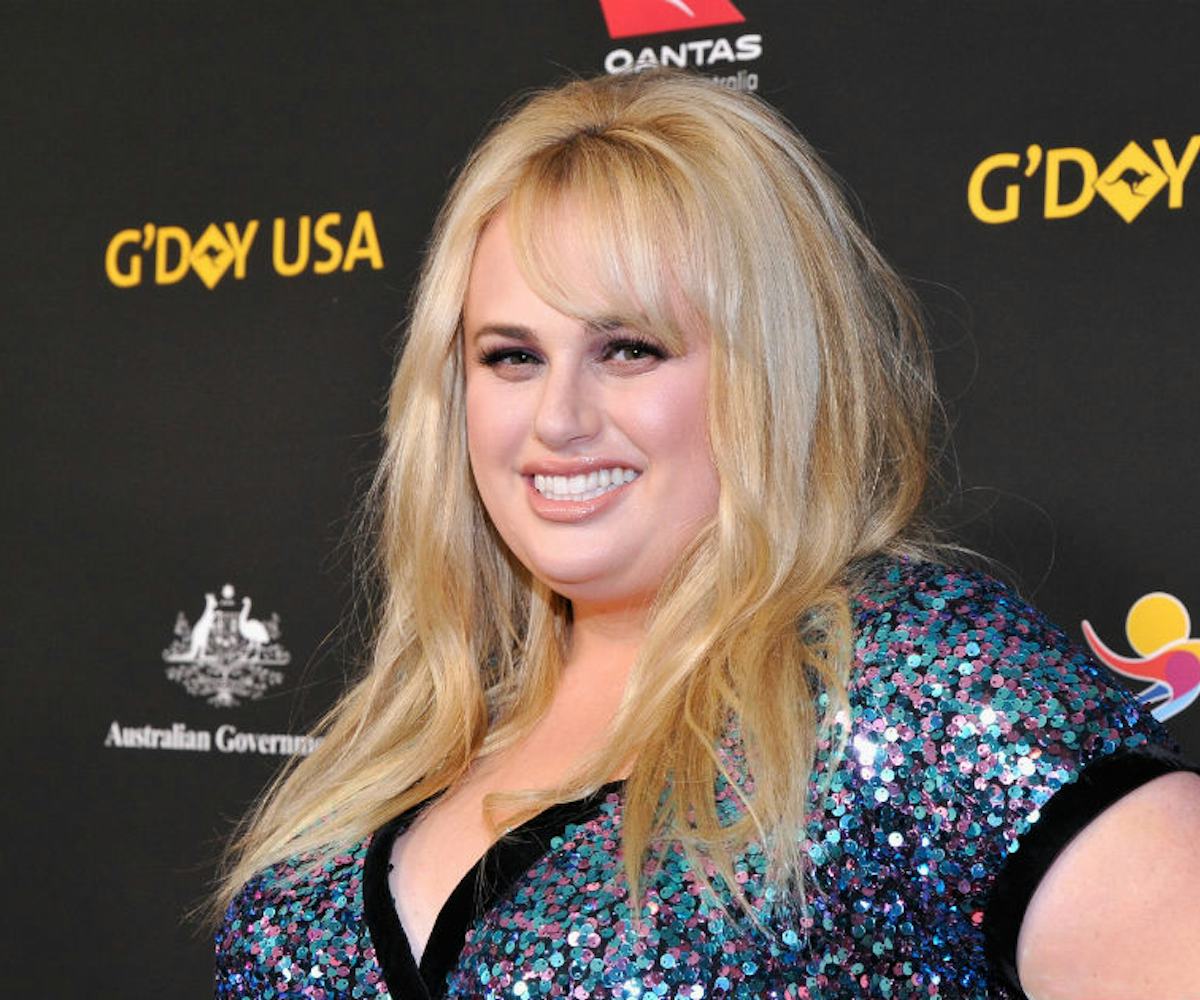 Photo by John Sciulli/Getty Images for G'Day USA.
People Are Calling Out Rebel Wilson For Saying She's The First Plus-Size Romantic Lead
She's set to star in the upcoming film 'Isn't It Romantic'
Rebel Wilson is set to star in an upcoming satirical romantic comedy titled Isn't It Romantic. The trailer premiered yesterday, and it looks really cute! Wilson plays a New Yorker who wakes up and finds herself trapped inside a rom-com (her worst nightmare). Liam Hemsworth plays one of her love interests.
The actress appeared on The Ellen DeGeneres Show yesterday to talk about the film, and some are taking issue with the comments she made about the movie being the first of its kind.
"I had such a ball filming that," she told DeGeneres. "I'm proud to be the first-ever plus-sized girl to be the star of a romantic comedy." 
Except, she isn't, as a number of people noted on Twitter. There's Queen Latifah in Just Wright and Last Holiday. There's Monique in Phat Girlz, and there's Ricki Lake in Baby Cakes and Hairspray (which is technically a musical but can also be considered a rom-com given the plot).
This could just be a situation where Wilson misspoke, but it's important to acknowledge the actresses who came before and paved the way for women like herself. So, no, she's not the first, but her film could help the chances of there being many others plus-sized rom-com leads in the future. 
Wilson has yet to comment.