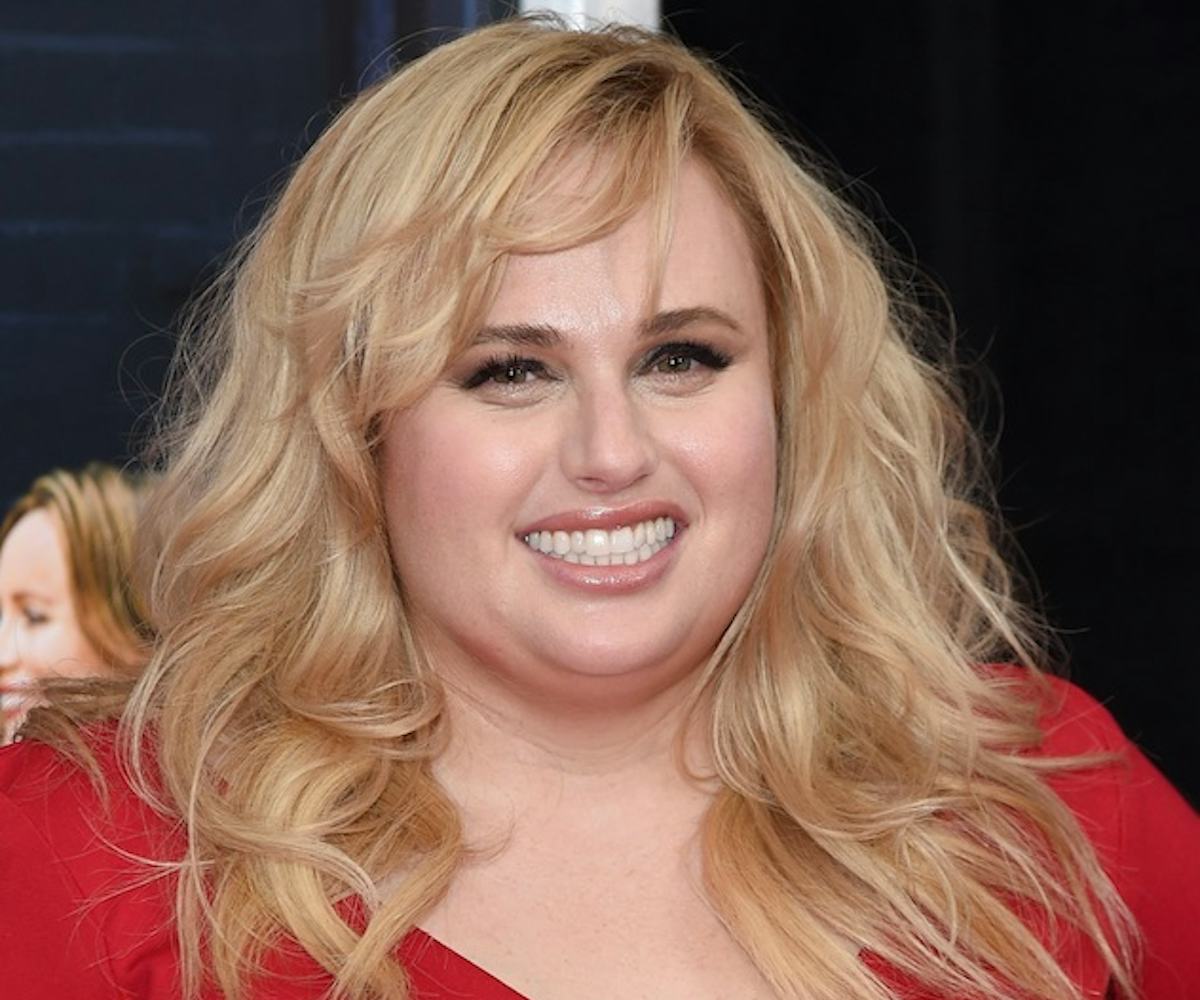 Photo by Theo Wargo / Getty Images
Rebel Wilson On Being Eternally Single And The New Breed Of Female-Driven Comedies
"It's alright to be single and to look after yourself."
When Rebel Wilson auditioned for Bridesmaids, she got a part, just not the one she auditioned for. That went to Melissa McCarthy, who ended up scoring an Oscar nomintation and a career as a movie star. But Wilson got a big bounce out of that too, stealing the show in both Pitch Perfect movies, and now teaming with Dakota Johnson, Leslie Mann, and Alison Brie in the millennial rom-com, How to Be Single. Wilson pursued comedy when she found out early on that no matter how serious she played a role, audiences tended to laugh at her. She studied comedy and eventually wound up at Second City in New York on a scholarship funded by fellow Australian Nicole Kidman. Here, she talks about being eternally single, compares female-driven comedies and male humor, and reaches some surprising conclusions about the science of being funny. 
How do you identify with this character? 
The thing I like about my character is she's kind of like eternally single, which is like me in real life. Unfortunately, I haven't met the right person yet. So I really related to that. And also the overall message of the film, where it's like, Don't be stuck in a co-dependent situation. It's alright to be single and to look after yourself, which I think is a really good message. 
What about the physical comedy, does it come naturally to you?
It's a thing of going for it in a take and not really worrying about your personal health. When you just run into the middle of the street and jump on to a moving taxi. In Pitch Perfect 2 I did my own aerial stunts, which are really dangerous. You want to hit at a lot of different angles. You don't want to only have jokes. You definitely want to do some physical set pieces. 
Were you always the funniest one at family holidays?
No, my family reckons I'm not funny at all. They think they're all funnier, and I'm like, What professional comedy have you done? Even when I first started acting, I didn't think I would go into comedy. The first play I did in Australia, I really thought I was playing a serious role and everybody just started laughing. So instantly something kicked in and I thought, there's something about me that people like to laugh at. 
And they'll continue laughing with Ab Fab coming up and Pitch Perfect 3. 
I came to Hollywood at the exact right time cause my fist job was Bridesmaids. That movie spawned all these amazing female comedies, and the women can be all outrageous and bawdy. I think now it's become the norm. Also the movies are R-rated, whereas before female comedies were more tame compared to the guy comedy. But now I'm noticing they're really encouraging us to do R-rated, super-engaged, honest material.
How has it changed since when you first entered the business?
When I came up in the industry, I worked with some of the great males in the industry. You're always treated different in that situation and your roles are never really that good. You always try to make it better, but then you're not really the face of the film, whereas a movie like How To Be Single or Pitch Perfect that have female writers, the women roles are always written better. There's something about the female ensemble movies that are more fun. Sometimes when you're in the male movies you're just playing the wife or the girlfriend and it's not as exciting. 
But at least they've dispelled the view that men are naturally funnier.
There's a whole science to it that if a woman is very, very attractive it's harder to laugh at her. It's also much easier to laugh at a guy than a woman. I took this subject at university called Comedy and Power, and it's really interesting, the studies that go on. A lot of larger girls and actresses do get pushed a bit more into the comedy roles. I don't quite know why.