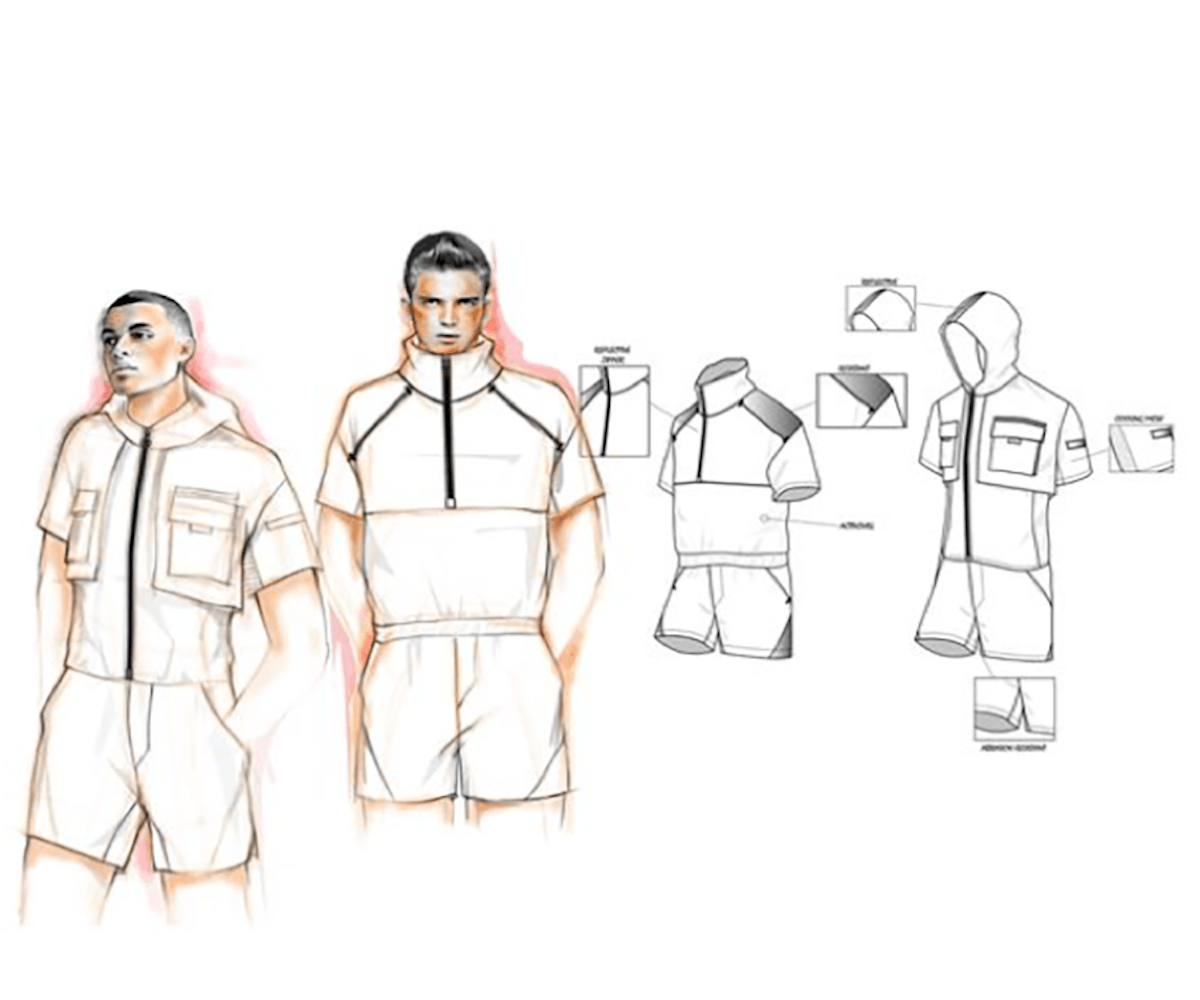 Image courtesy of Reebok
Thanks To Reebok, The Male Romper Trend Isn't Going Anywhere Soon
Earlier this week, the RompHim, the male romper made for bros, blew up the internet, and the world was left scratching their heads in the aftermath. Just as we thought this romper phenomenon was over and had been laid to rest (as is the case with most viral things on the internet after a couple of days), it seems that mainstream fashion is now playing a joke on us and jumping on the bandwagon.
This morning, Reebok announced the launch of its latest style for men, called the ReeRomp, which—you guessed it—is a romper for men. Labeled on the brand's blog as "The One-Piece You Need," it claims to be "the solution for the trendsetter on the go." We must say, the ReeRomp sounds much more charming than the RompHim, and this sporty style definitely serves us more "athleisure" than "douchebag." In fact, it's quite nice looking.
Based on the sketch, which is the only visual we have so far, it seems that there will be two different styles: a pocketed, hooded style, as well as a sleek, mock-neck style. However, these won't be available to ship for another 32 days. Is it possible this launch was rushed in order to remain timely? It's likely.
Though the publicist I spoke with confirmed that the ReeRomp is, in fact, a 100 percent real thing, we remain skeptical. With the material being listed as "100 percent bro" and features like "stash pockets for your shades," we can't help but feel like this is just all a belated April Fool's Day joke. Here's to wishful thinking.