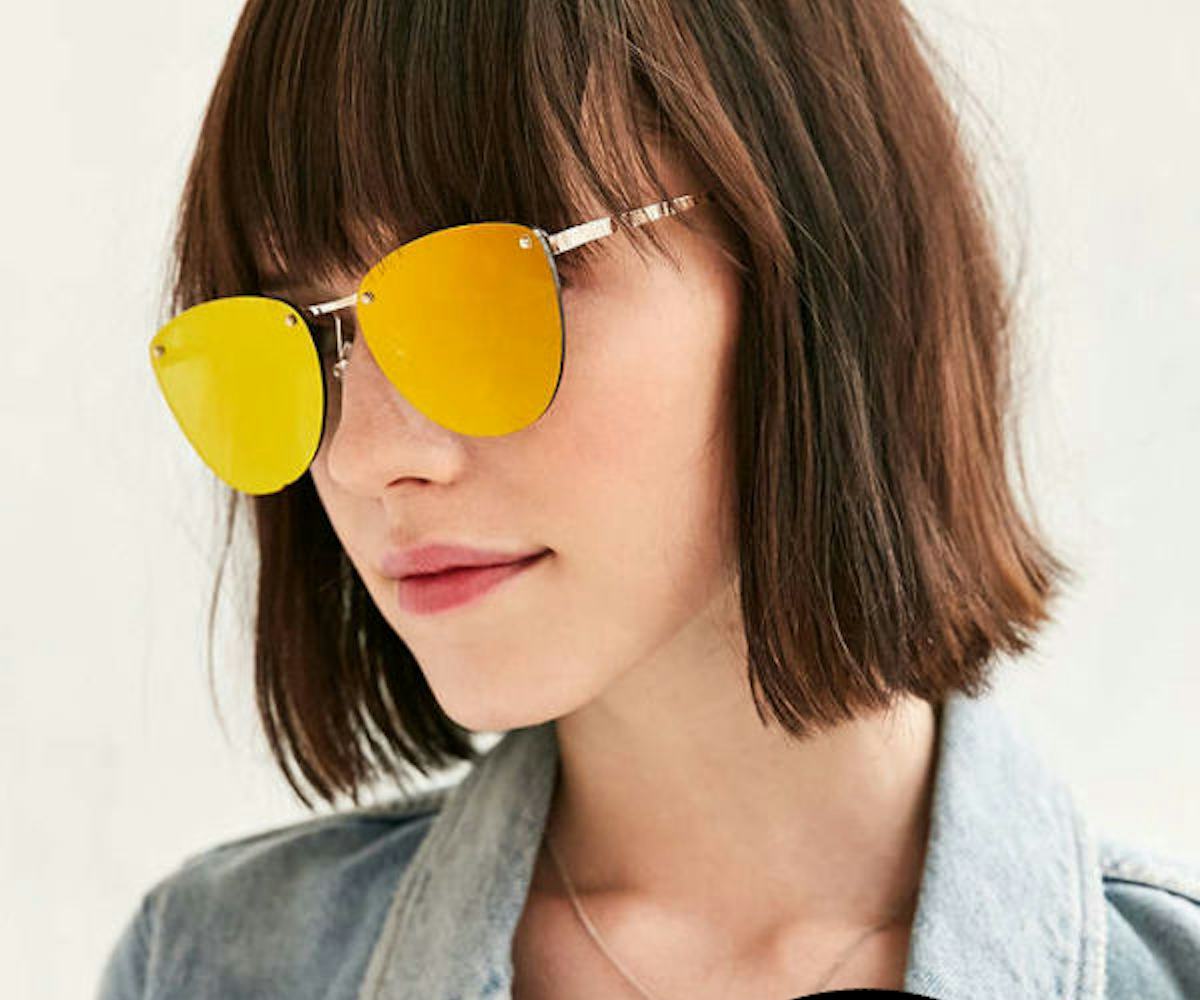 Want The Rihanna x Dior Sunglasses? We Have 10 Alternatives That Look Just As Cool
Shield from those sun rays
With the drop of the instantly popular Rihanna x Dior sunglasses, everyone is now coveting a type of shade that seemed to be firmly out of style. But leave it to Rihanna to change all of our minds. While reflective sunglasses had been previously relegated to the faces of athletes in the outfield, they've now crossed bases to the fashion crowd, who have shown that it takes guts to achieve sartorial glory.
But we like a challenge, and so have been primed to attempt this new trend. Once we broke it down, we realized that the key is being brave enough to rock colored mirror lenses—the more colors, the better. The trick to the shape—which, in the case of the Rihanna and Dior collab, is similar to an aviator but with more of a straight-up shield feel—is to experiment with a cat eye or even a round pair of glasses. In other words: Feel free to ease yourself into this crazy Rihanna-approved trend.
We've mapped out the 10 best sunglasses to get the look without completely imitating Rihanna—not that there's anything wrong with that. Check them out in the gallery below.
Carrera Eyewear, 135mm Shield Sunglasses, $159, available at Nordstrom.
Spacewoman, Rimless Frame Sunglasses, $18, available at Urban Outfitters.
Crap Eyewear, The Pop Control, $60, available at Crap Eyewear.
Tuttolente, Drew Mama, $224.69, available at Retrosuperfuture.
Thierry Lasry, Perky, $500, available at Thierry Lasry.
Westward Leaning, Pioneer 28, available at Westward Leaning.
Versace, VE2166, $230, available at Sunglass Hut.
Linda Farrow, 508 CI, $1,105, available at Linda Farrow.
Le Specs, Nero, $119, available at Le Specs.
Nike, Vaporwing R, $396, available at Nike.