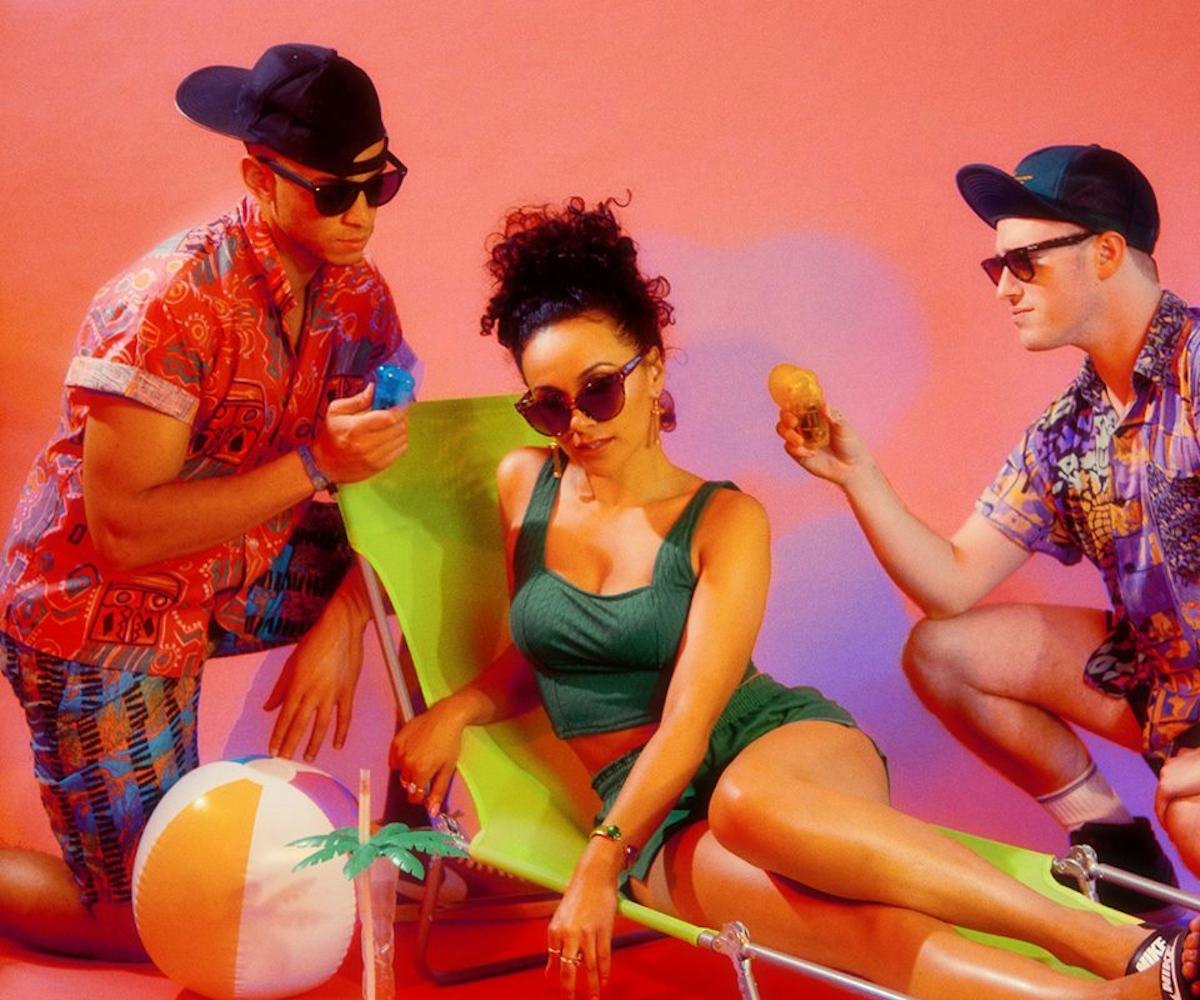 remix premiere: fabienne x jack lndn "sunstroke"
we're going on a vacay with fabienne's new mix.
If you haven't already heard of spunky Brit soul singer Fabienne, you will soon. And once you hear her music, you won't forget her. Ever since the video for her mega-soulful track "Sunstroke" hit the internet back in early August, we've had the bright anthem—about skipping town and taking a luxe tropical vacay—on repeat. The lyrics alone are enough to make us seriously long for summer again (getting "ourselves into trouble in a mai tai bubble," anyone?). We thought it couldn't get any better than the video, filled with '80s tourist-inspired clothes, a pile of pink blowup flamingos, and cheesy pastel computer graphics, but it turns out, we were wrong.
Fellow Londoner and super cool electronic dude JackLNDN's synthed-up remix of the song is totally bringing the tune back—dare we say in a "better" way—by taking Fabienne's shimmery soul vocals and slowing down the rhythm, ironically making it dance-club worthy. A version of "Sunstroke" made for the indoors? This should definitely hold us off 'til our next Hawaiian vacay. But for now, we'll just have to keep yearning for the song's warm-weather imagery and perhaps get "lost in a postcard"—oh, and pick up some serious dance moves from the vid while we're at it, of course.
So check out Fabienne's just-released debut EP, "City of Shadows" (considering "Sunstroke" is only one of four rad tracks, we're pretty excited). Get the EP here on iTunes!