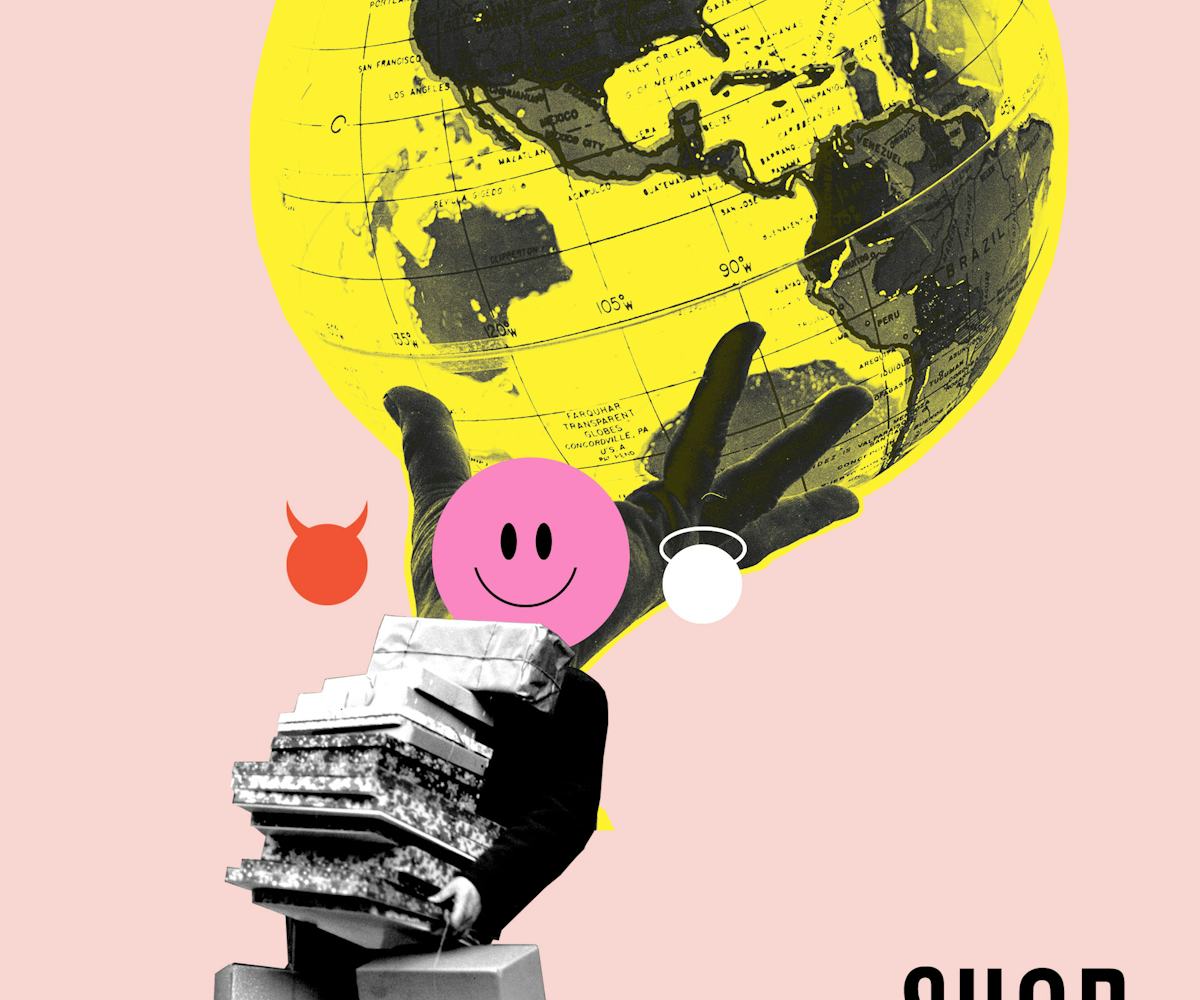 Collage photos via Getty Images
The NYLON Guide To Shopping Responsibly
Shop smarter, save the planet
It's not a new discovery that the fashion industry is having some pretty gnarly effects on our planet, from intense pollution to the harsh treatment of workers in developing countries. Being that we may not all see these effects in our own day-to-day lives, it can be pretty easy to turn the other cheek and continue buying from brands that are conveniently priced, like giant fast-fashion retailers.
We get it, with the influx of cute and trendy dresses and tops priced at $5 to $10 a pop, it can be hard to resist the temptation to not always be shopping. But really, you're not only hurting the planet and subjecting others to awful working conditions, you're also wasting your money on low-quality pieces that aren't going to last you more than a couple of wears.
With that being said, just in time for fall (cue: sweater season), we put together a guide on how to shop responsibly, filled with tips on new ways to approach the way you buy clothes—whether it's shopping from better, ethical brands or learning how to repurpose already existing pieces.
Your closet and the planet will thank you. Click through the gallery below to read on. 
Get educated
First things first, it's important to get yourself educated and familiar with the reasons why a guide to shopping responsibly even needs to exist in the first place. What kind of negative effects is the fashion industry having on the planet? For starters, it's polluting the Earth in pretty much every way possible, from water contamination and air pollution to overflowing landfills. Giant fast-fashion retailers are the biggest culprits, contributing to major environmental threats as well as awful conditions and absurd working hours in their factories, which are mostly located in undeveloped countries. 
For a more in-depth read on the negative impacts the fashion industry and how it can be changed, check out our story on the power millennials' shopping habits have over the industry and do more research to learn even more.
Once you're educated on the matter, we guarantee you'll want to start changing your shopping habits. While the most obvious reason may be to just avoid major fast-fashion retailers altogether, there are other guidelines you should follow to ensure you're being a responsible shopper.
Do some research on the brands you like to wear
In order to shop responsibly, you want to make sure the brands and stores that you frequent follow ethical practices, which will take a bit of research. "It's important to read the 'about' sections of a brand on their website," says Rachel Kibbe, founder of ethical retailer HELPSY. "If they are committed to ethical production practices in their entire production chain, they'll usually emphasize it there and explain how. If they make no mention, I'd stay away."
If you aren't ready to rule out a brand that doesn't have much information on their website, do a little more internet digging to find out more. However, the best way is to find out from the brand themselves. Shoot them an email or, better yet, reach out to them directly on social media—whether it's an Instagram DM or a tweet.
One thing to watch out for? Greenwashing, which is when a brand (usually a large corporation) puts emphasis on their "ethical" practices, which may, in a small way, be true but the majority of production is still very much unethical. "They are using their relatively small ethical efforts to sell you on their brand, which is very dishonest," says Kibbe. In this case, research, research, research to make sure you're finding out the whole truth.
Get familiar with reading tags
Another way to get a good idea of whether an item was produced ethically or not is to thoroughly read any tags. What materials were used? Get familiar with what materials are eco-friendly and which ones aren't. "Look for natural, renewable materials, read labels and look for brands who are doing the hard work in research/sourcing for you," says Kathleen Talbot, head of sustainability and operations at Reformation. "They'll let you know if something is made from Tencel, organic materials, hemp, flax, certified wood, etc."
It's also important to check what country the item was made in and to have a general idea of what countries have a tendency to house factories with poor working conditions. "If the item was made in a developing nation, the likelihood is exponentially more that the garment was made under unsafe conditions, inhumane labor practices, and environmentally detrimental production practices," says Kibbe. "Unless, that particular company has ethical practices as a central tenant to its business, of course."
Once again, if you're ever unsure, it never hurts to reach out to the brand directly with your questions.
Embrace consignment, secondhand, and upcycling
Another great way to shop responsibly is to embrace the recycling of fashion, whether that's by shopping for vintage and consignment, secondhand clothing or from brands that upcycle vintage garments and fabric.
"There's nothing more sustainable than reuse," says Talbot. "By buying vintage, you're avoiding a huge part of the supply chain and the impact of making new stuff—from fiber harvesting to dyeing and production, which require a ton of resources like water and chemicals. You're also giving new life to items that would otherwise end up being thrown away in a landfill." While some shops carry a curated assortment of vintage, others (especially more warehouse-type stores) can require more of a dig—which can be the most exciting part of shopping this way. Stores like Buffalo Exchange, which are located all over the U.S., provide a mix of vintage and secondhand clothing that are bought of customers who sell their clothing for cash or store credit—and I swear, sometimes these places are designer gold mines.
There are also brands, like Reformation and Born Again Vintage, who upcycle old styles or textiles to create pieces that are more on par with today's trends. "Shopping upcycled pieces is a really great win-win, because you get the impact of thrifting, but don't have to sacrifice style or trend," says Talbot.
Shop what's important to you
It's pretty tough for any brand to be 100 percent ethical and eco-friendly. However, there are specific factors that contribute to a brand's ethics, so you should shop the brands that follow the specifics that you personally care about.
At Helpsy, Kibbe has divided the term "ethical" into 13 different qualities, ranging from cruelty-free and handmade to philanthropic, ensuring that each brand she carries falls into at least four categories.
These qualities are good guidelines to go by when deciding whether to purchase from a specific brand or not. At the end of the day, you'll feel good it knowing you supported a brand that believes in the same causes as you.
Buy less, wear longer
While this guide is meant to inform you on ways to shop ethically, shopping ethically can also mean knowing when to not shop at all. "It's about whether or not you really need that new T-shirt, jean, or jacket. Most people don't wear all the items they own, and that's a huge strain on the Earth's natural resources," says Krikhaar.
"The consumer can ask themselves whether they really need that purchase. Everyone owns garments in their closet they don't wear, and it strains our natural resources and is very polluting if they throw it away, especially without ever wearing it and then replacing it with a new garment the next season," she says. Instead, you should wear the pieces you already have for longer than one season. Learn how to reincorporate them into a different season's wardrobe or even alter them.
Of course, if you stop shopping for fast fashion, you'll be spending a bit more on garments that are of higher quality and last longer, thus making it easier wear them season after season. This will contribute to curbing your shopping habits, and help contribute to the end of fast fashion and the rise of more ethical brands.