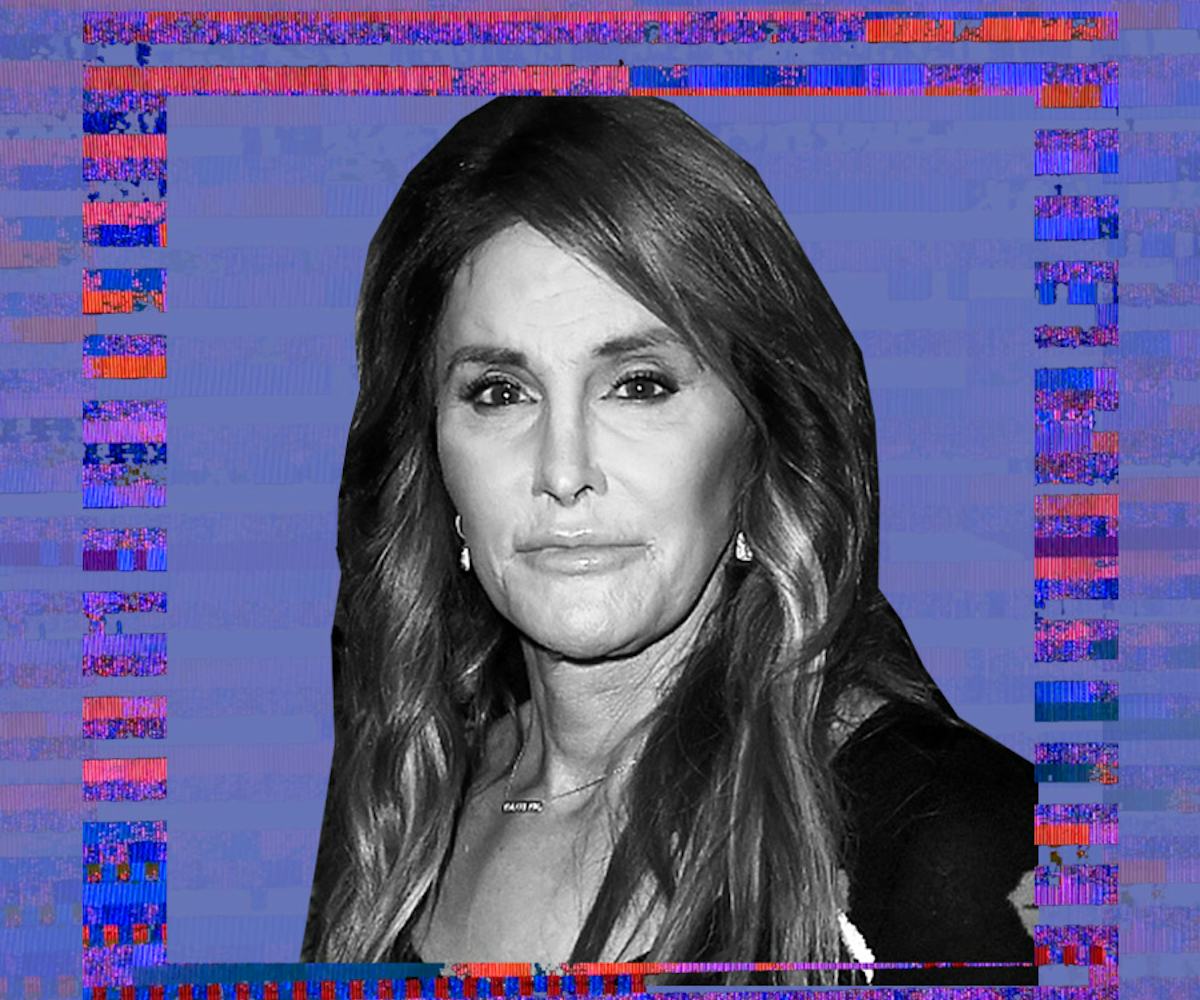 25 Of The Most Famous Olympians: Where Are They Now?
Their golden years are still going on
Every four years, we live for watching the Olympics. The games bring emotional frenzy and a flurry of national pride. With all of the excitement surrounding Team USA, getting to know the athletes who take the spotlight is as exciting as the sports themselves. 
Olympic glory never fades, but many competitors find a new calling after they officially retire. Many of these interesting people go on to do some rather unusual things, while some simply seek the comfort of normal life. With Rio 2016 in full swing, we can't help but wonder: Where are our favorite past Olympic stars now?
From politics to modeling and everything in between, these Olympians continue to go for the gold—even after their athletic time has come and gone. Read on to see what some of the biggest names from decades past are doing in 2016. 
Caitlyn Jenner (1976 Summer Olympics, Decathlon)
Formerly Bruce, Caitlyn has given motivational speeches for years and eventually rose to reality fame as the husband of Kris Kardashian. In 2015, Jenner came out as transgender and announced her transition, and has since become a prominent advocate for the trans community. 
Mary Lou Retton (1984 Summer Olympics, Gymnastics)
Retton became a member of the President's Council for Physical Activity in 2006 and is now a fitness ambassador. As part of her advocacy to improve young people's body image, she came up with a "zero weight scale," which doesn't show your weight, and thus places the emphasis on being healthy, not skinny. Retton is also mother to four daughters, including star college gymnast McKenna Kelly.
Greg Louganis (1988 Summer Olympics, Diving)
Louganis was diagnosed with HIV shortly before the 1988 games, and later became known for his advocacy in the fight against the disease, and for being one of the first well-known athletes to publicly discuss his sexuality. He also contributes to the Huffington Post, is a prominent LGBT-activist, and was the subject of 2014 documentary Back On Board.
Nancy Kerrigan (1994 Winter Olympics, Figure Skating)
As part of one of the most drama-filled Olympics ever (it's hard to believe sometimes that the tire iron attack on Kerrigan was even real), the skater had a level of fame that was especially high for a silver medal winner. But once all that was in the past, Kerrigan did quite well for herself; she appeared in Blades Of Glory and served as a correspondent at the 2010 and 2014 Winter Olympics. In 2016, Kerrigan announced she will produce an eating disorder documentary.
Tonya Harding (1994 Winter Olympics, Figure Skating)
The infamous Tonya Harding had a brief boxing career, where she channeled her aggression in the ring under the name "Bad Girl," and is now a stay-at-home mom. There is also a movie about the drama surrounding the 1994 Winter Olympics in the works, with Margot Robbie confirmed to play the skater.
Kristi Yamaguchi (1992 Winter Olympics, Figure Skating)
Yamaguchi is the founder of the Always Dream Foundation for disabled youth, winner of 2009's Dancing with the Stars, wife and mother, and designer of an activewear brand called Tsuya.
Lisa Leslie (1996, 2000, 2004, and 2008 Summer Olympics, Basketball)
Leslie, who was also a star in the WNBA (she was the MVP three separate times), has modeled and pursued acting, including roles in The Game and Sister, Sister. 
Jackie Joyner-Kersee (1984-1996 Summer Olympics, Track and Field)
She founded the non-profit organization Athletes for Hope and joined the board of directors for USA Track and Field.
Dominique Dawes (1996 Summer Olympics, Gymnastics)
President Barack Obama appointed Dawes a chair of President's Council on Fitness, Sports, and Nutrition, and she is a co-host for Yahoo! News Weekend Edition. She appeared in Missy Elliott's "We Run This" video in 2006.
Dominique Moceanu (1996 Summer Olympics, Gymnastics)
Moceanu has written several children's books and a memoir, in which she detailed the darker side of gymnastics, and is currently designing and selling jewelry.
Brandi Chastain (1996, 2000, and 2004 Summer Olympics, Soccer)
She of the famous World Cup sports bra reveal has since worked coaching soccer at Santa Clara University. Chastain is notable for having won two Olympic golds and two World Cup championships. And, beginning in 2015, Chastain accepted a position coaching at an all-boys prep school in San Jose, California. This year, she made headlines when she announced she will posthumously donate her brain to science.
Tara Lipinski (1998 Winter Olympics, Figure Skating)
Lipinski is an NBC correspondent alongside Johnny Weir. She also has a figure skating drama series with Hulu in the works.
Michelle Kwan (1998 and 2002 Winter Olympics, Figure Skating)
Kwan is the most-decorated figure skater in U.S. history, so it makes sense that she'd be as ambitious and successful in her post-skating life as well. Kwan has served as a public dimplomacy advocate for the United States since 2006, written an autobiography, made guest appearances on shows like The Simpsons, and, most recently, joined Hillary Clinton's campaign as a full-time staffer.
Mia Hamm (1996 and 2004 Summer Olympics, Soccer)
Hamm now runs the Mia Hamm Foundation for children in need of bone marrow transplants. She co-owns L.A.'s club soccer team, and also serves on the board of AS Roma. She is married to former MLB shortstop Nomar Garciaparra, and they have three children who are probably going to be pretty athletic.
Carly Patterson (2004 Summer Olympics, Gymnastics)
Patterson pursued a singing career and released a successful debut album, Back to the Beginning.
Emily Hughes (2006 Winter Olympics, Figure Skating)
After encountering less skating success than her sister, Sarah, Hughes has built a career as a business analyst at Google, helping develop the company's next big venture.
Sasha Cohen (2006 Winter Olympics, Figure Skating)
Cohen has done several ice shows and appeared in Blades of Glory. She finished her political science degree at Columbia this year.
Nastia Lukin (2008 Summer Olympics, Gymnastics)
Lukin was on Dancing with the Stars, and is now a gymnastics commentator for this year's Olympics in Rio.
Shawn Johnson (2008 Summer Olympics, Gymnastics)
America's sweetheart went on Dancing With the Stars, attended college, and now vlogs and runs a lifestyle blog.
Amanda Beard (1996, 2000, 2004, and 2008 Summer Olympics, Swimming)
The second-youngest Olympic medal winner in U.S. swimming history, Beard started competing at an Olympic-level in high school. Perhaps because she was in such a high-pressure situation at such a young age, Beard had a tumultuous adulthood, and battled bulimia and drug addiction, all of which she recounts in her memoir. She is involved in animal rights advocacy and has modeled for PETA.
Johnny Weir (2010 Winter Olympics, Figure Skating)
After retiring from skating, Weir went on to become an NBC correspondent and personality alongside Tara Lipinski. He's also a major Instagram fashion icon, regularly sharing outfit snaps.
Race Imboden (2012 Summer Olympics, Fencing)
Imboden is still competing but has also pursued a modeling career and has appeared in campaigns for Marc Jacobs, J. Crew, and Rag & Bone; Imboden also has worked as a record label intern, and is a DJ.
Misty May-Treanor (2000-2012 Summer Olympics, Beach Volleyball)
After deciding that 2012 would be her last Olympics, May-Treanor has announced the start of a video series called "Full Life Hacks" and pursued a graduate degree.
McKayla Maroney (2012 Summer Olympics, Gymnastics)
Beyond earning Olympic gold, Maroney also earned a spot in our collective heart by being the inadvertent creator of the "Not Impressed" meme that delighted a nation back in 2012. Four years later, Maroney refuses to call herself "retired," but is currently pursuing a career in acting and modeling, and appearing in shows such as Hart of Dixie.
Shaun White (2006, 2010, and 2014 Winter Olympics, Snowboarding)
White is a snowboarder and skateboarder, famous for his skills as well as his style. He officially retired from the sport after leaving the 2014 Olympic games undecorated, and now runs an event company, Air + Style, and makes music with his band Bad Things, who have played festivals like Lollapalooza.