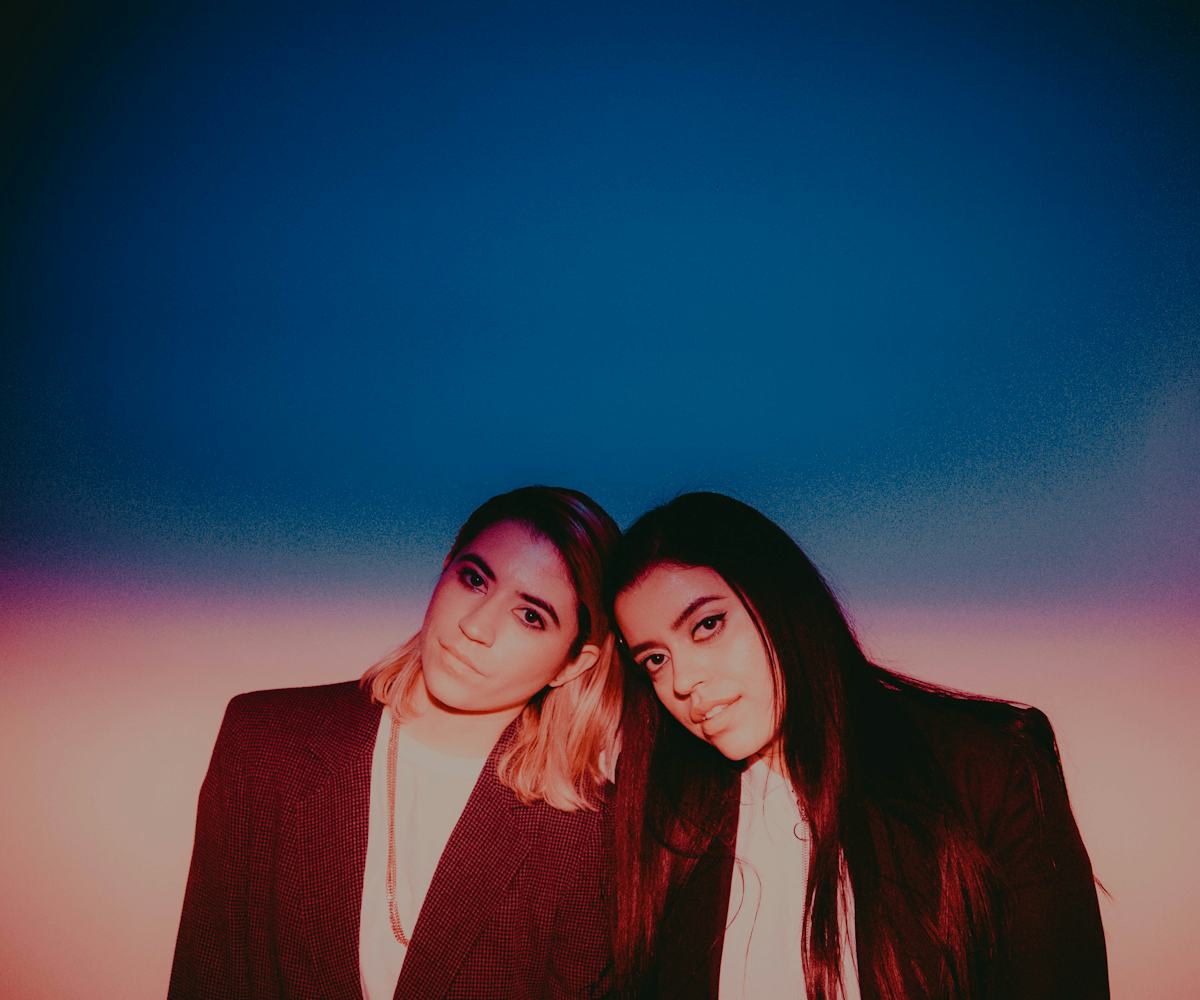 Photo by Ariel Kassulke
REYNA Keeps The Love Alive With "Heartbeat"
It was inspired by an IRL relationship break
If you're looking for a glittery, indie pop ode to your it's-complicated-ship, you're in luck. REYNA is here to sing you through the confusion and devotion with their new single, "Heartbeat."
Sisters Victoriah and Hannah "Gab" Gabriela make up indie-pop duo REYNA; it's the pair's second musical endeavor together. Their career started when a quick tune they'd recorded on Garage Band in 2011 made it all the way onto an episode of Skins on MTV. Since then, they put out two albums under the name Vic and Gab, before pivoting to a poppier sound and new moniker, REYNA, in 2016. Today, the pair reveals its new single "Heartbeat" exclusively to NYLON.
Gab tells us that "Heartbeat" came out of a time when she and her boyfriend couldn't decide whether to go all-in with their relationship or their separate ways. "One night he shows up announced to my house blasting 'Harvest Moon' in his car," Gab said. "He says to me, 'Okay, no more being away from each other.'" So, she took the overwhelming mix of emotions from the time leading up to his declaration and threw them in a song. 
Stream "Heartbeat," below.