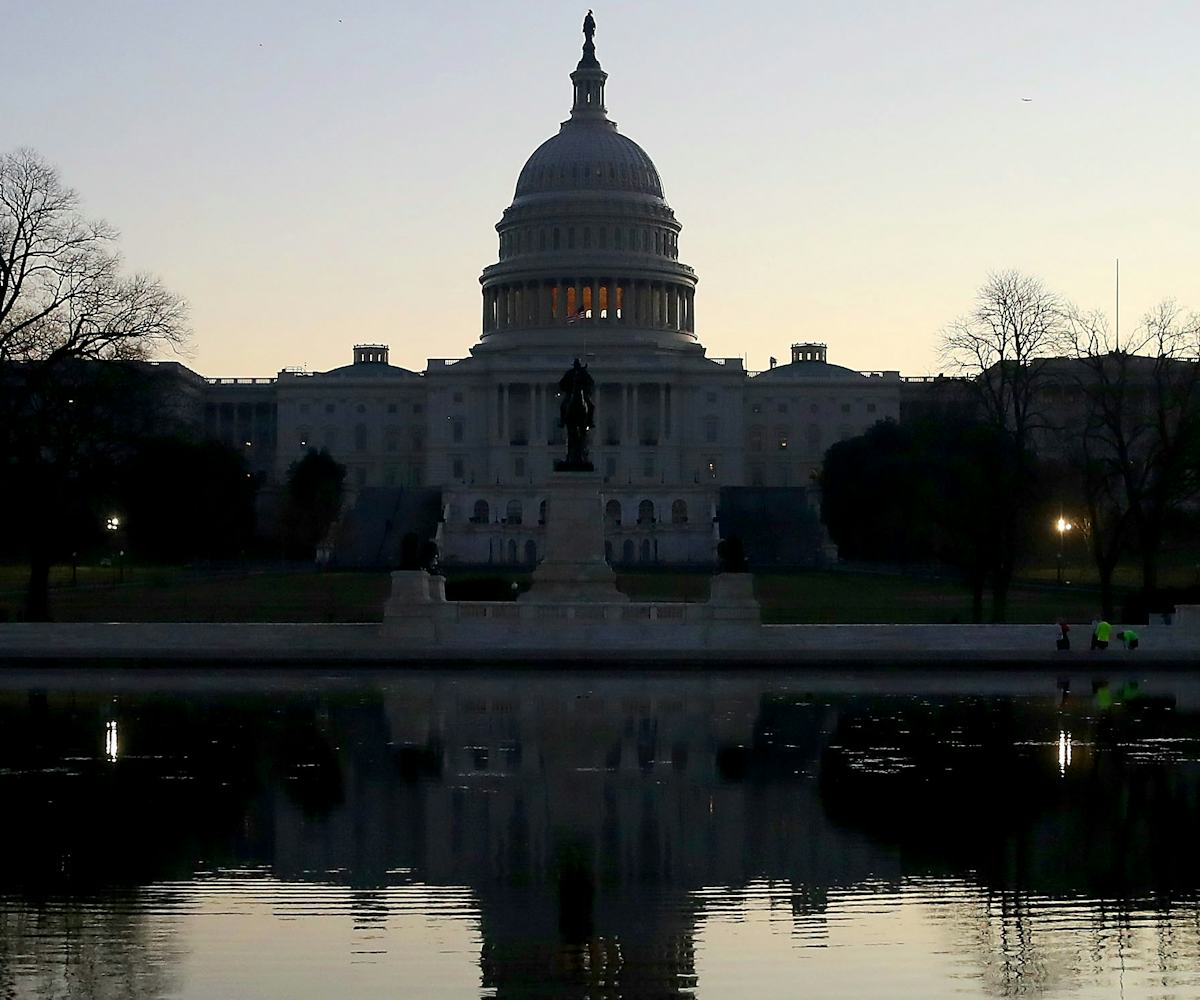 Photo by Mark Wilson/Getty Images
Rickrolling People To Vote Is Definitely A Choice That Some People Are Making
The latest meme to hit the Twitter-sphere is rickrolling scrollers into registering to vote.
Various iterations of the meme have surfaced on users' feeds, with captions like: "Wow I can't believe this is why Ariana Grande and Pete Davidson split up," from @cigelske; and: "Welp…it's official…Kim Kardashian finally decided to divorce Kanye West.." from @AshleeMPreston. The users added a photo of the couples, which caused any links in the text to be shortened and un-decipherable as to where they would lead, forcing users to click and find out once the next page loaded. 
Elle magazine even tweeted out, "Kim Kardashian and Kanye West are splitting up," with a shortened link which took clickers to When We All Vote. No, Kimye aren't broken up, and there's nothing to tell us otherwise, and it's pretty condescending to consider your readership more likely to care about the celebrity couple than participating in democracy. Caring about civics and Kimye aren't mutually exclusive. 
Author Roxane Gay was quick to call the magazine out, telling it to "do better." 
Writer Sydney Urbanek also pointed out that this type of clickbaiting plays into the concept of "fake news" that has been touted for so long by conservatives. 
According to BuzzFeed News, the fake-out tactic is actually working to get some new voters registered. But it's still a pretty sad approach, if you ask us.