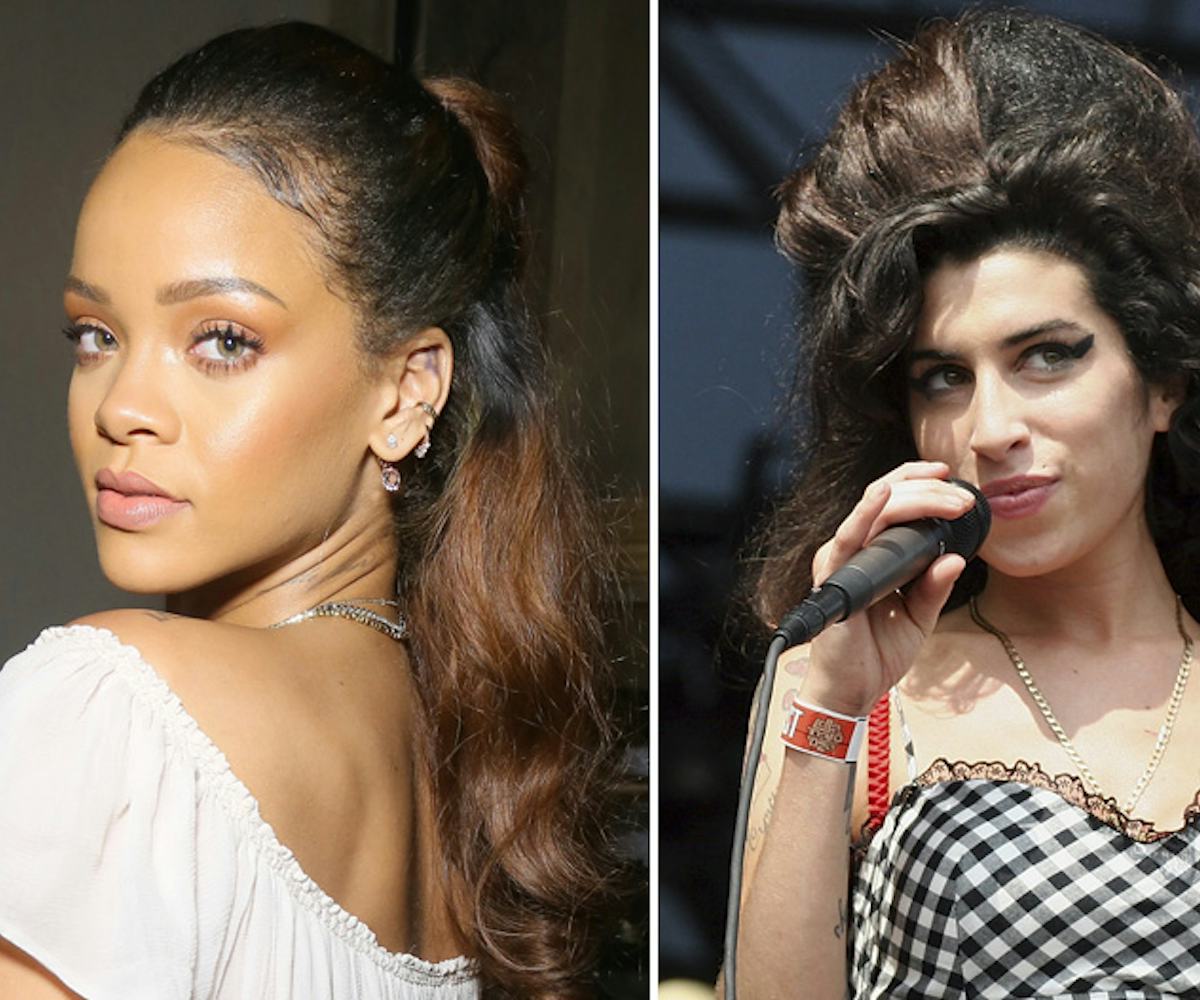 Photo by Victor Boyko/Getty Images for Vogue; Roger Kisby/Getty Images.
Rihanna Showed Off Her Voice Singing Amy Winehouse's "Back To Black"
coach fenty is in the house
This season, Rihanna has been blessing The Voice contestants with her presence and skill. As a member the Navy, I'm a little embarrassed to say that I have not been keeping up, but have had more than one friend text me saying she's "slaying." I was not prepared for this level of slay-age, though.
Most recently, Rihanna coached 15-year-old Siahna Im on Amy Winehouse's dark crooner "Back to Black." As someone who has regrettably made the choice to sing this song at a karaoke night in the West Village and wound up swaying on stage the entire time, I can confirm that Rih did a solid job. (Others might use this Vine to say otherwise, but don't listen to those haters.) We've haven't had a chance to hear Rihanna sans backing track in a while. Anti might (possibly) be getting pushed back, but at least we have this rihminder that there is a singer still living inside the Bad Gal. Plus, her coaching paid off, because Im slayed her official performance. Nice job, Coach Fenty.