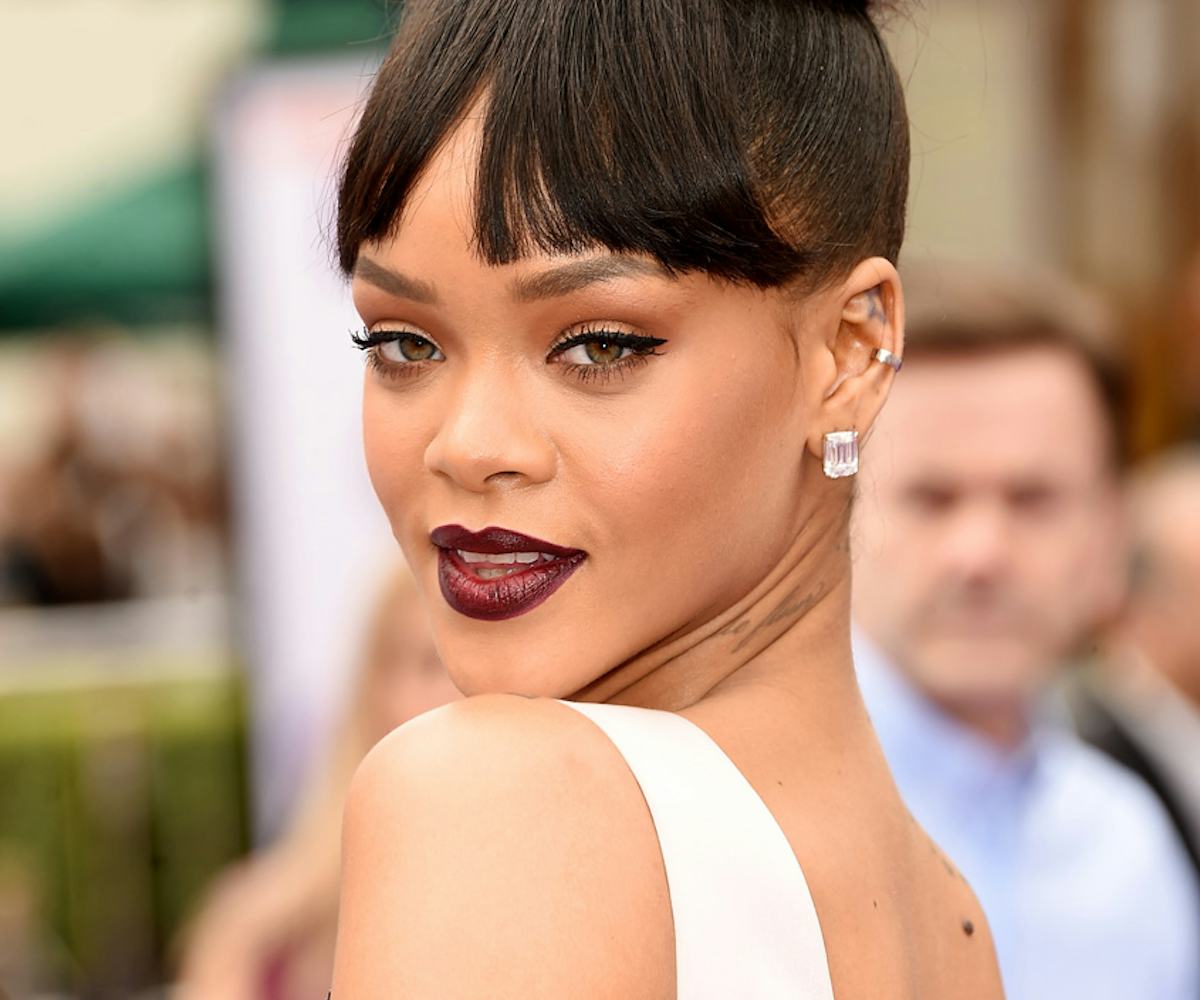 Photo by Jason Merritt/Getty Images
rihanna is launching a beauty line
For all those laughing about how Rihanna is RIHtired, we have some news for you: Although the Barbados singer hasn't graced the music industry with her trademark sonic greatness since the "BBHMM" video had teens changing their birthdate, she's been expanding her empire. First, she teamed up with PUMA, then she started designing socks, and now, apparently, she's preparing to launch her own beauty line.
Over the past year, Rihanna released her first perfume, RiRi, and quietly trademarked "Fenty Beauty." When Refinery29 asked her about whether this meant that she was releasing her own beauty line, she said, "Oh wow, that's crazy, how did you know that? That is definitely something I am going to have my hands on and would love to do. It's something that I've always wanted to do, but I've always had so much on my hands. But, this time, I'm going to make sure it happens. I'm going to find some time between albums and fragrance to do that. I promise."
When asked what products she'd like to design, she said, "There are a lot! Lashes that could just put themselves on...lipstick that doesn't move, but doesn't dry your lips out, that you don't need a liner for. I mean, it sounds so unreal."
So there you have it, friends: Rihanna just promised us a new album and a beauty line. What a time to be alive.
Related Articles:
Meet Rihanna's Makeup Artist (Who She Found On Instagram)
Rihanna's Makeup Artist Shows You The Coolest New Eyeliner Trick