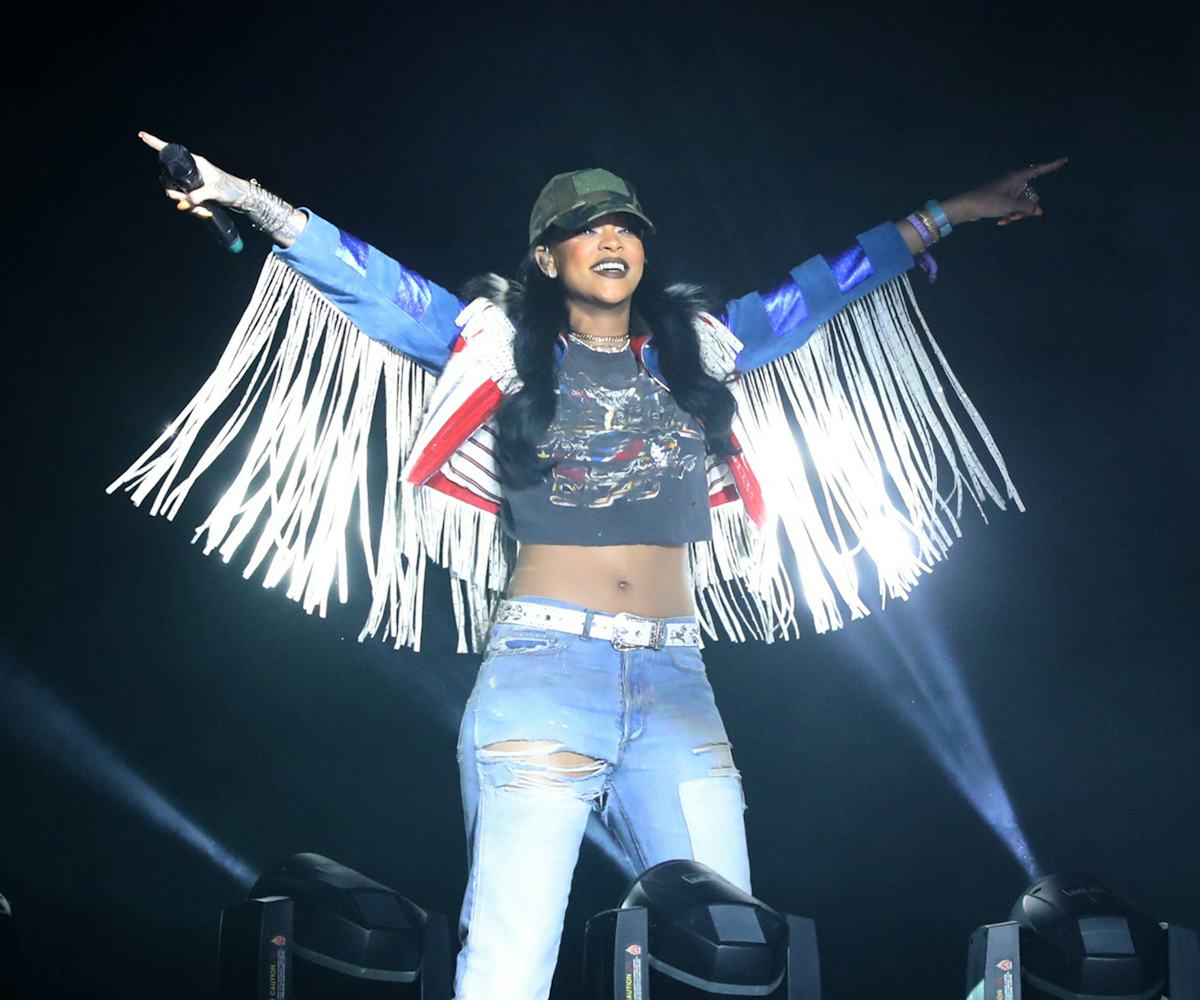 Photo by Mark Davis / Getty Images
Rihanna Justified Calvin Harris' Coachella Headlining Set With This Performance
Calvin Harris was always an odd choice to close out Coachella. Even the biggest names in EDM usually perform their wildly popular sets in the tent, and although Harris is the biggest, the main stage on Sunday night felt a little big for someone who was essentially playing music on a computer. So Harris countered that disconnect by bringing out a special guest who could have easily headlined the festival herself: Rihanna.
RiRi showed up to sing their hit, "We Found Love," and emerged on a stage in the middle of the crowd. A sea of people separated her and Harris, who was barely visible behind a supernova of lights. "What the fuck is up, Coachella?" she asked the crowd. "Indistinguishable cheering," they answered back. 
And being the great girlfriend she is, Taylor Swift was in the crowd with all her best friends, properly losing her shit. Here she is posting the requisite Instagram of her, Haim, and Lorde feeling the music hard. "I'll NEVER forget this moment," she wrote. Neither will we, Taylor. Neither will we.