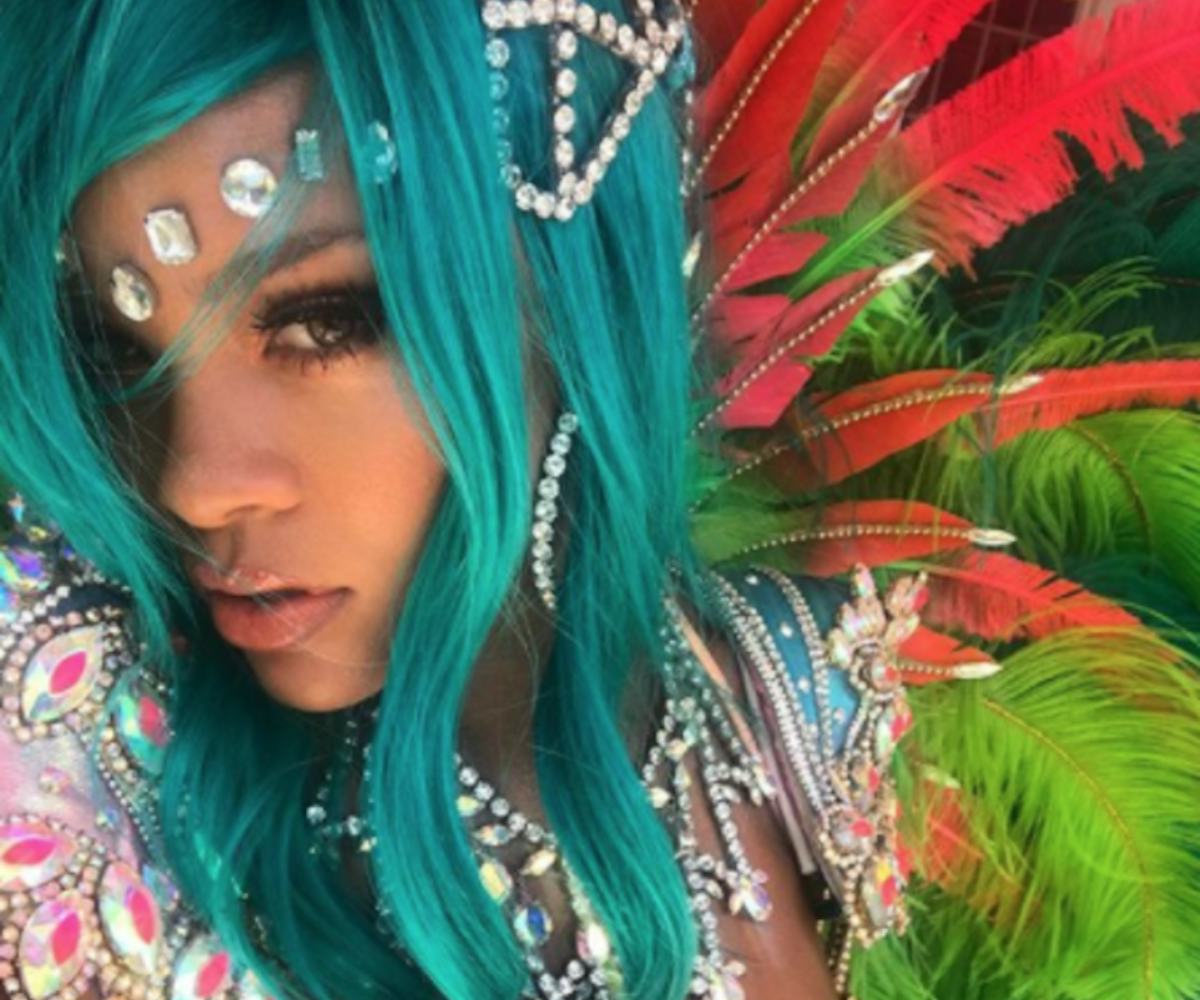 In News That Surprises No One, Rihanna Stuns At Crop Over Festival
The best time of the year has arrived. Not Christmas. Not Halloween. Not New Year's. Nope, it's the reveal of Rihanna's Crop Over outfit.
Crop Over is an annual harvest celebration in Barbados that takes places from July to early August. Attendees show up and show off in vibrant and grand getups that usually include an abundance of feathers, crystals, and skin. Today is Kadooment Day, which marks the end of the extravagant festival and is even declared a public holiday on the island. Think: Carnival in Brazil and Trinidad with equal amounts of dancing in the street to soca and calypso music.
Our own Barbadian princess, Rihanna, has been known to make an occasional appearance at the festival. And she managed to render us speechless every time with her looks. This year's number included a turquoise wig, an embellished bikini that left little to the imagination, and a coral-, green-, and blue-feather creation that would make a peacock detract his wings in shame.
See the bad gal's reveal above, pregnancy rumors be damned. As a bonus, check out some of her previous Crop Over outfits in the snaps below. Your fave could never, and probably shouldn't, even try.