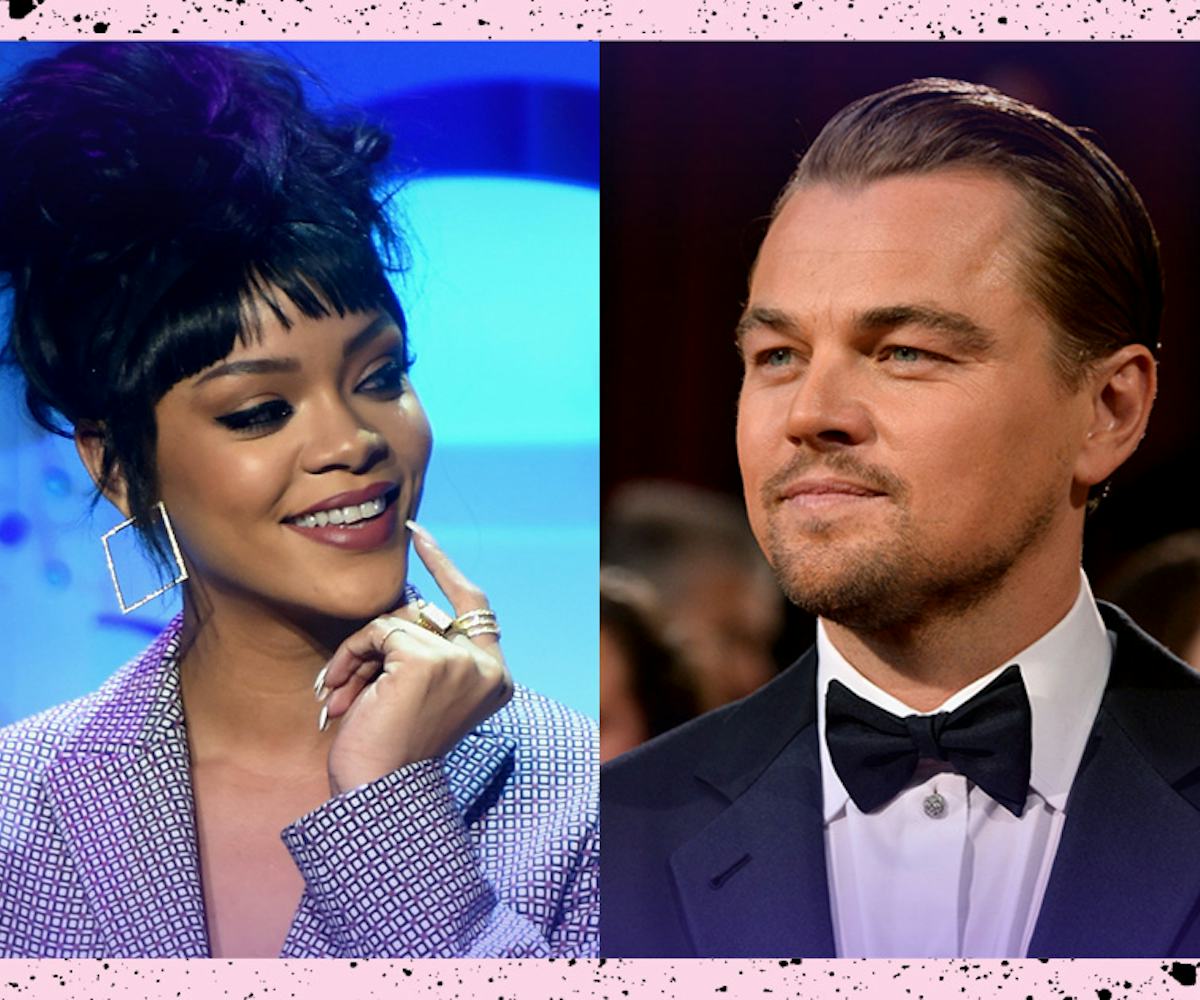 Photo by Jamie McCarthy / Frazer Harrison / Getty Images
rihanna finally speaks out about dating leonardo dicaprio
Rihanna dating Leonardo DiCaprio is like the celebrity gossip equivalent of David Beckham and Michael Jordan creating a sports team, like Marc Jacobs and Donatella Versace launching a fashion line, like Burger King and McDonald's combining their fry prowess—so majorly confusing and huge that our tiny minds cannot wrap around the possibility. Though, Hello Magazine, in an interview with the Bitch Better Have My Money singer, went straight for the jugular in a way us mortals might be too afraid to attempt. The UK Rag asked, "How does Rihanna DiCaprio sound to you?" (Oh! Cheeky!) And then Rihanna, in her own words, shut down the question without actually answering it.
"It sounds to me like you should stay away from the blogs because they will screw you every time. I'm so busy right now that I just don't have a lot of time to offer to a man so it wouldn't even be fair to be thinking of pulling somebody else into this life. But if I did, he would have to be man enough to live with my schedule and not get scared."
Even though Leo's full name is Leonardo "Not Getting Scared" DiCaprio, it sounds like the couple who seems to have emerged straight out of celebrity fan fiction will remain just that: Fiction. 
(Via The Daily Mail.)