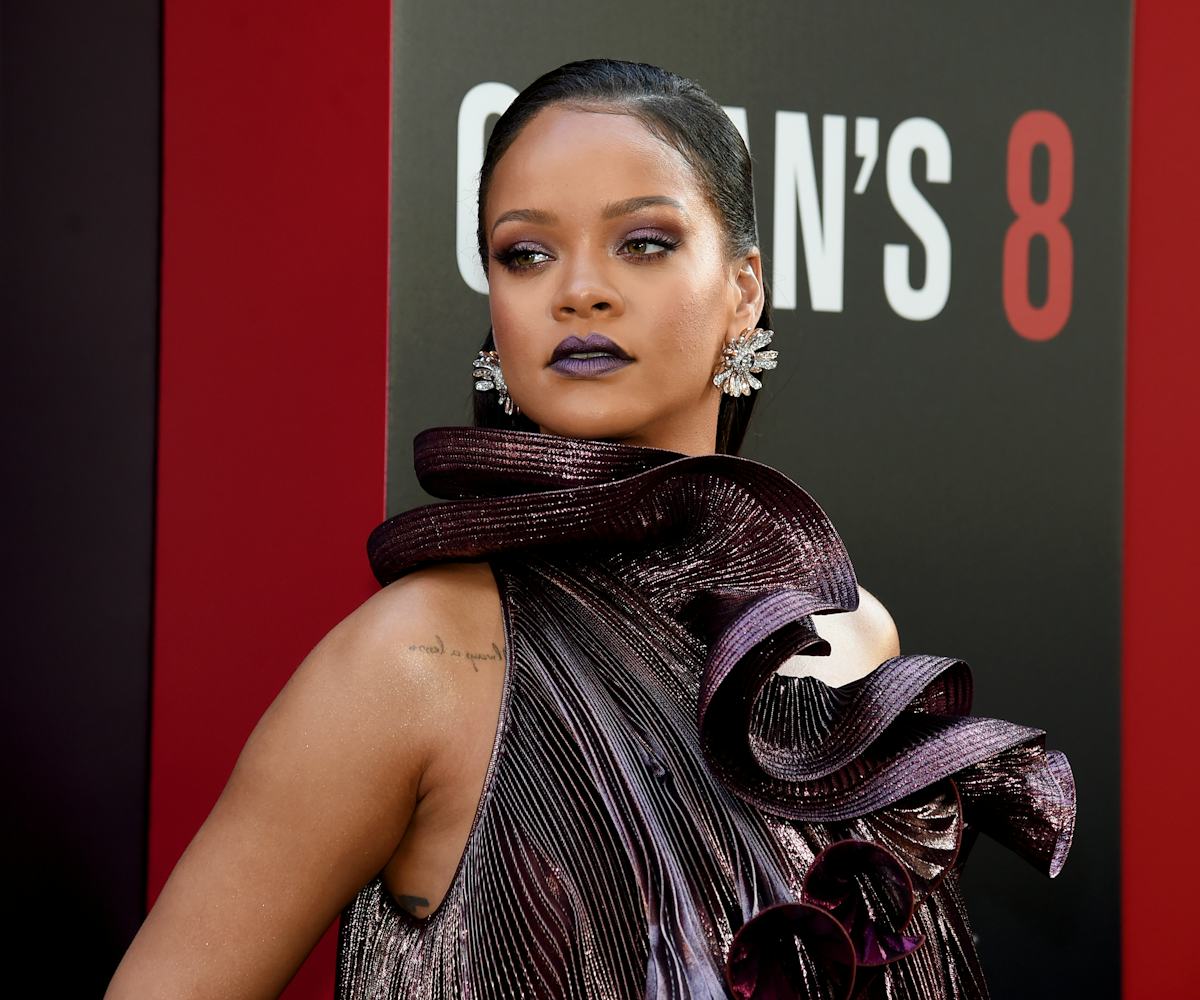 Photo by Jamie McCarthy/Getty Images
Rihanna's Documentary Is Almost Here
We were ready for it, like, yesterday
Sound the alarms: The documentary on Rihanna's life will be released really, really soon. The film, which was announced way back in 2015, was originally set to be released in 2018, but apparently hit some snags. Now, the director, Peter Berg, has announced that the project will, in fact, premiere before the end of the year.
Berg spoke with Slash Film this week, where he described the documentary as "a pretty comprehensive profile of what goes in to making her this talent that she is. The work ethic, the talent, luck, the hustle, the vision." Berg gave Rih her acting debut in Battleship, and has nothing but kind words for her, saying that she is "an extraordinary young woman."
He went on to clue us in on the timeline for the film's release, saying, "The movie will be out in about a month and half, two months we'll be able to start showing it." We needed it, like, yesterday, but it's fine. We can wait another two months for what is definitely going to be a cinematic masterpiece, because everything Rihanna does is gold.