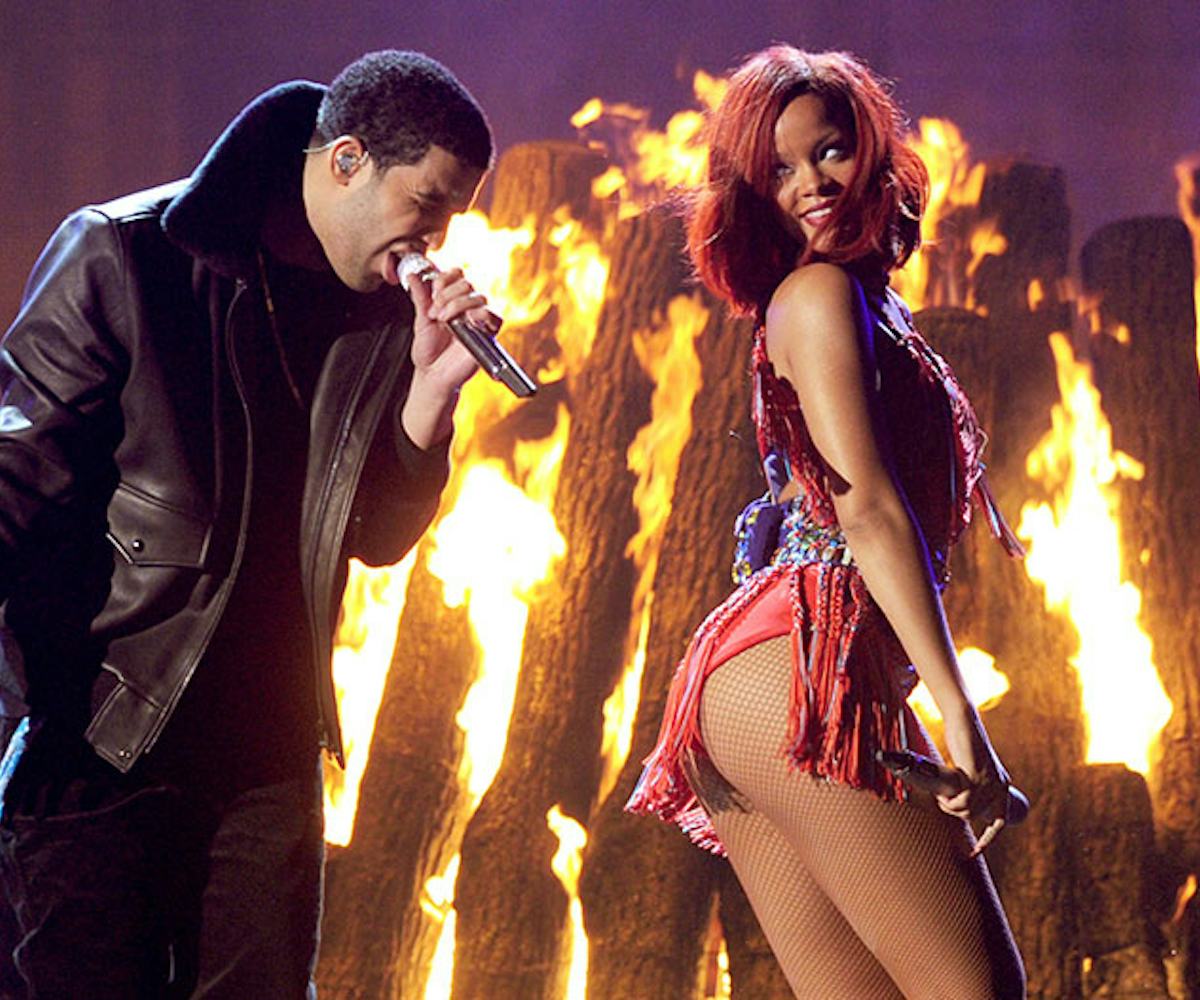 Photo by Kevin Winter
rihanna and drake might be together again
oh na na, what's their name?
Drake had quite the Coachella. He made out with Madonna and, apparently, reunited with Rihanna. After all, nothing gets sparks flying quite like a sea of flower crowns, lacy tops, and thumping music in a desert of artificial foliage.
As Hollywood Life reports, the couple unofficially known as Aubrih was seen looking very much in love, according to a source that wished to go unnamed. "Rihanna and Drake were spotted together this weekend at Coachella," the article says, "and our witnesses say they looked very 'couple-ey'." Oh na na what is going on?
Nothing, probably. Rihanna attending Drake's Coachella set and based on her Snapchats, seemed to have a good ol' time. These two are forever on-again-off-again. Pics or it didn't happen.