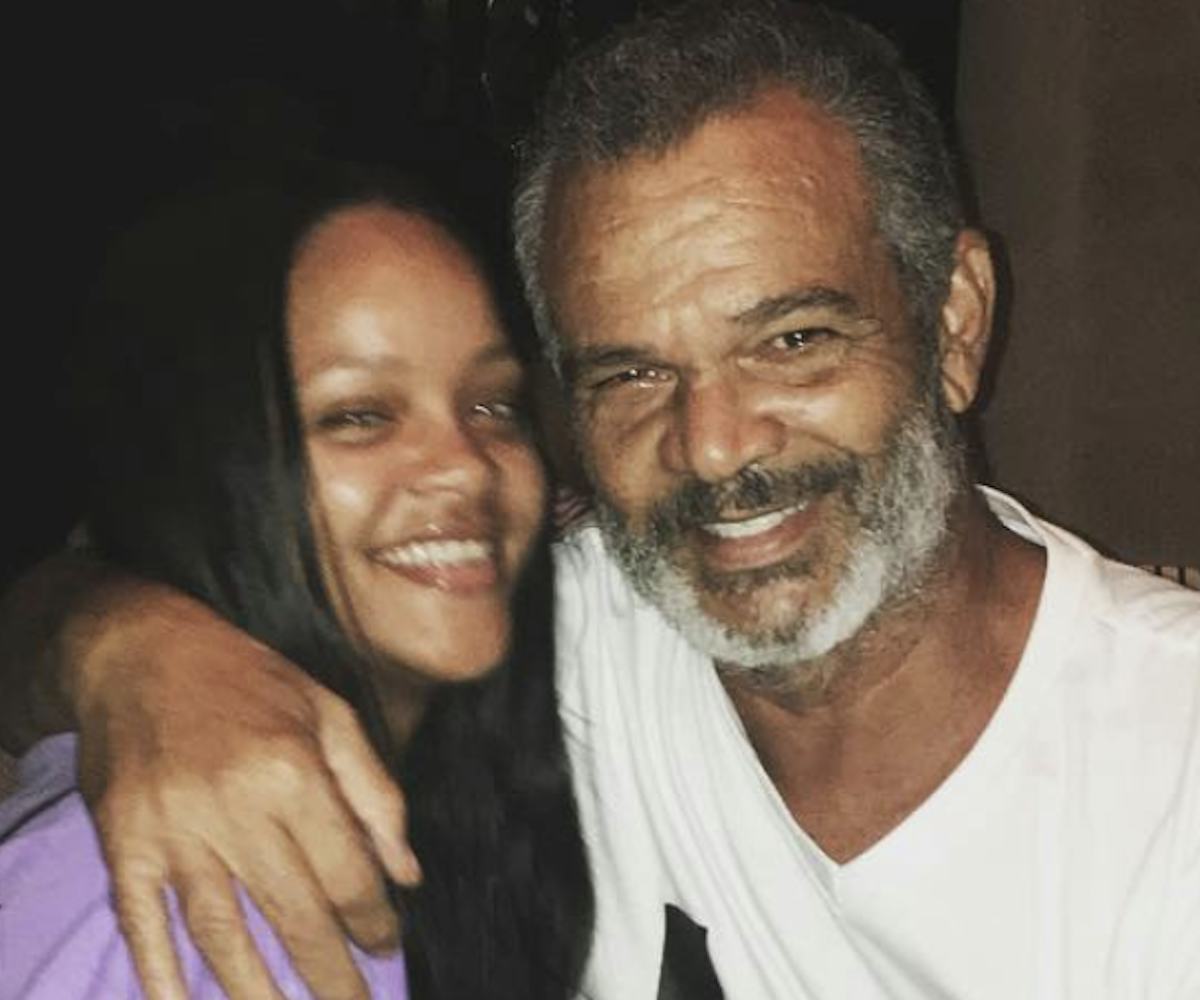 Photo Via @BadGalRiRi Instagram.
Rihanna Shares A Rare Photo Of Herself With Her Father
She's previously spoken about their strained relationship
Yesterday, Rihanna posted two photos of herself at "home" with her parents. In one, she's with both of them. In the other, she's just with her father.
It's a rare occurrence. As Page Six points out, Rihanna has previously spoken about her difficult relationship with her father, who was an addict and physically abused her mother.
"I was so angry at him. I was just angry about a lot of things from my childhood, and I couldn't separate him as a husband from him as a father," she told Oprah Winfrey in 2012. "I felt like if he was a bad husband, he was a bad father. I witnessed a lot of things in my childhood in my household."
In the same interview, Rihanna said that, in order to forgive ex Chris Brown for assaulting her, she had to repair her relationship with her father first.
"I was able to realize my father was probably one of the best fathers in the world, like he taught me everything," she explained. "And as awful as he was to my mom at times, it didn't compare to how great he was as a father, and I had to come to terms with that."