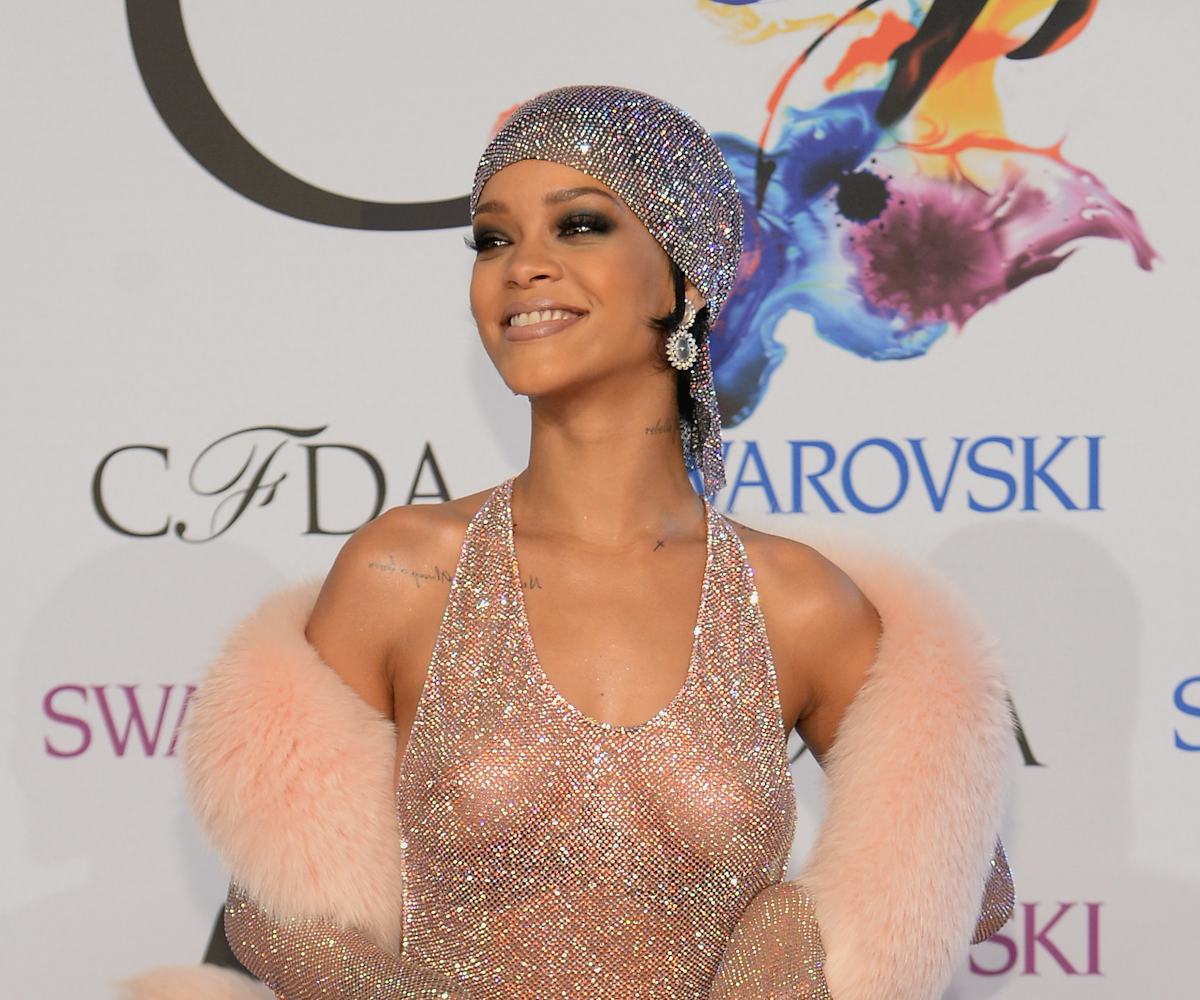 Photo by Dimitrios Kambouris/Getty Images
Rihanna Was Freeing The Nipple Before #FreeTheNipple Was A Thing
It should not come as a surprise to anyone that Rihanna is ahead of the times in all aspects. In fact, Bad Gal RiRi is so far ahead that she doesn't even know what social and political movements are in sync with her actions. 
When the ANTI singer showed up to the CFDA awards wearing a sparkly sheer Adam Selman gown back in 2014, the world was outraged by the overexposure of her breasts. (Let us remind you that her only regret in life is not wearing a glitter thong with said dress.) Her decision to not wear a bra became one of the most controversial moments in red carpet history.
Vogue recently asked Rihanna if her choice that evening was a direct response to the "Free the Nipple" movement. Perhaps it was another one of her marketing schemes? Or maybe she was promoting her feminist agenda? Rihanna's answer to the question was what you would expect from Rihanna—less defensive, more candid AF. 
"I have always freed the nipple," she said. "It was never to get attention. Never sexual. Never in desperation. The bra just fucked up my sheer shirt. I just wanted to be perfect and that's what I went with and I felt okay with that. And after a while, it became such a scandal and a 'horrible role model' thing. It was a topic of discussion, and eventually other girls started defending me. And now there's this whole 'Free the Nipple' movement."
We propose showing support for Rihanna by getting #RiTheNipple trending.