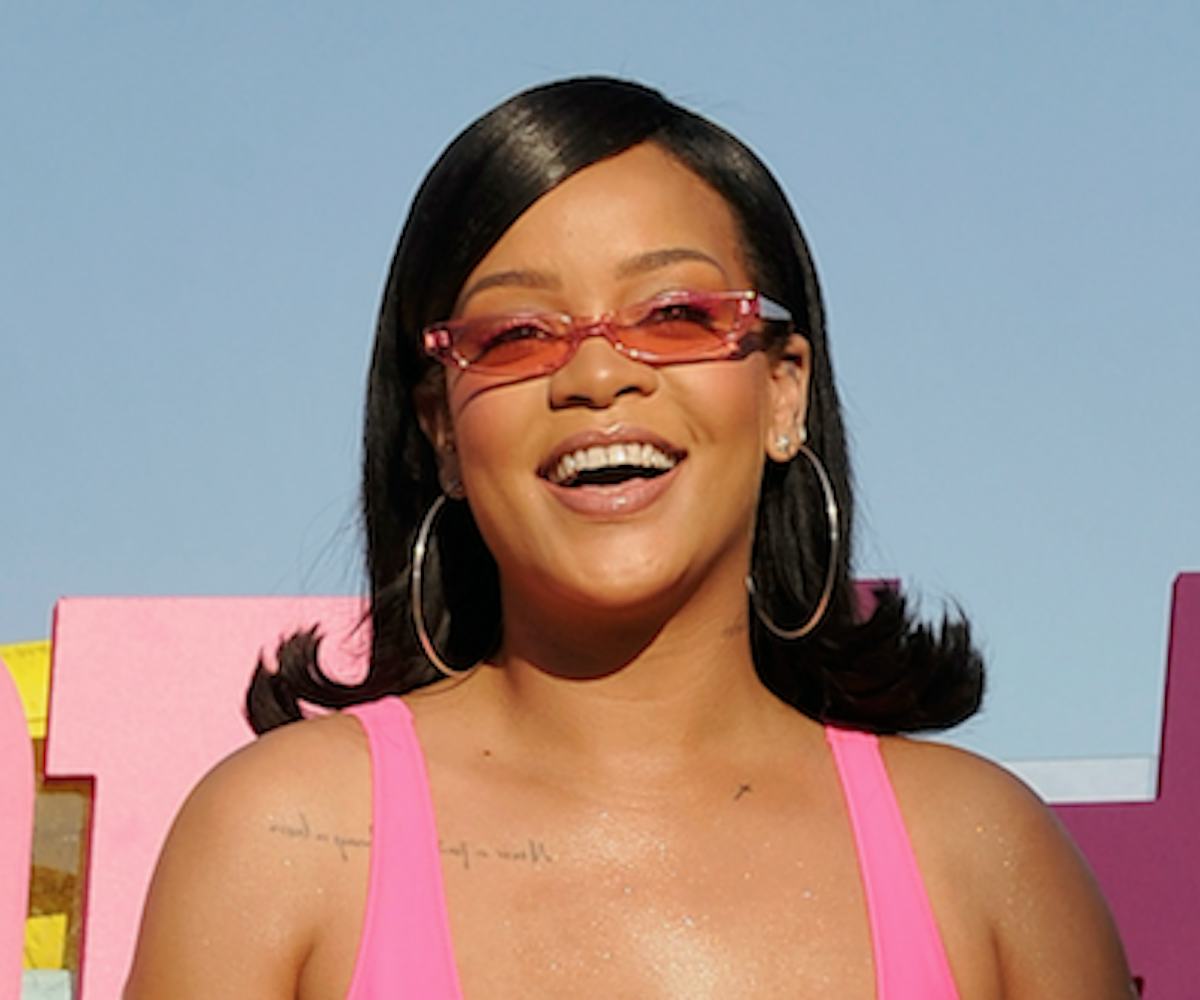 photo by John Sciulli / getty images
Did Rihanna Just Give Us A First Look At Her Lingerie Line?
After having what appeared to be the best time ever at Coachella last weekend, Rihanna made a return to her social media accounts. The superstar posted a cryptic photo yesterday, featuring two televisions stacked on top of each other, with the caption "didn't they tell u?"
If you look closely at the photo, you'll notice that the bottom television screen is showing static while the top screen showcases what most people believe to be a photo of Rihanna's chest, bra, and a necklace. Hmm.
Last month, WWD reported that the singer has signed a deal with TechStyle Fashion Group to develop a line of lingerie. If that's the case, then the bra featured in the photo could be our first look at the collection. Fans of the Bad Gal took to Twitter to express their excitement over the potential news, as well as point out the irony of Rihanna designing bras, considering that she rarely is seen wearing one.
But not everyone was happy with the news, and would rather Rihanna put out new music instead of the lingerie.
There's currently no word on if and when the line will debut, but we'll be watching Rihanna's accounts to keep up.