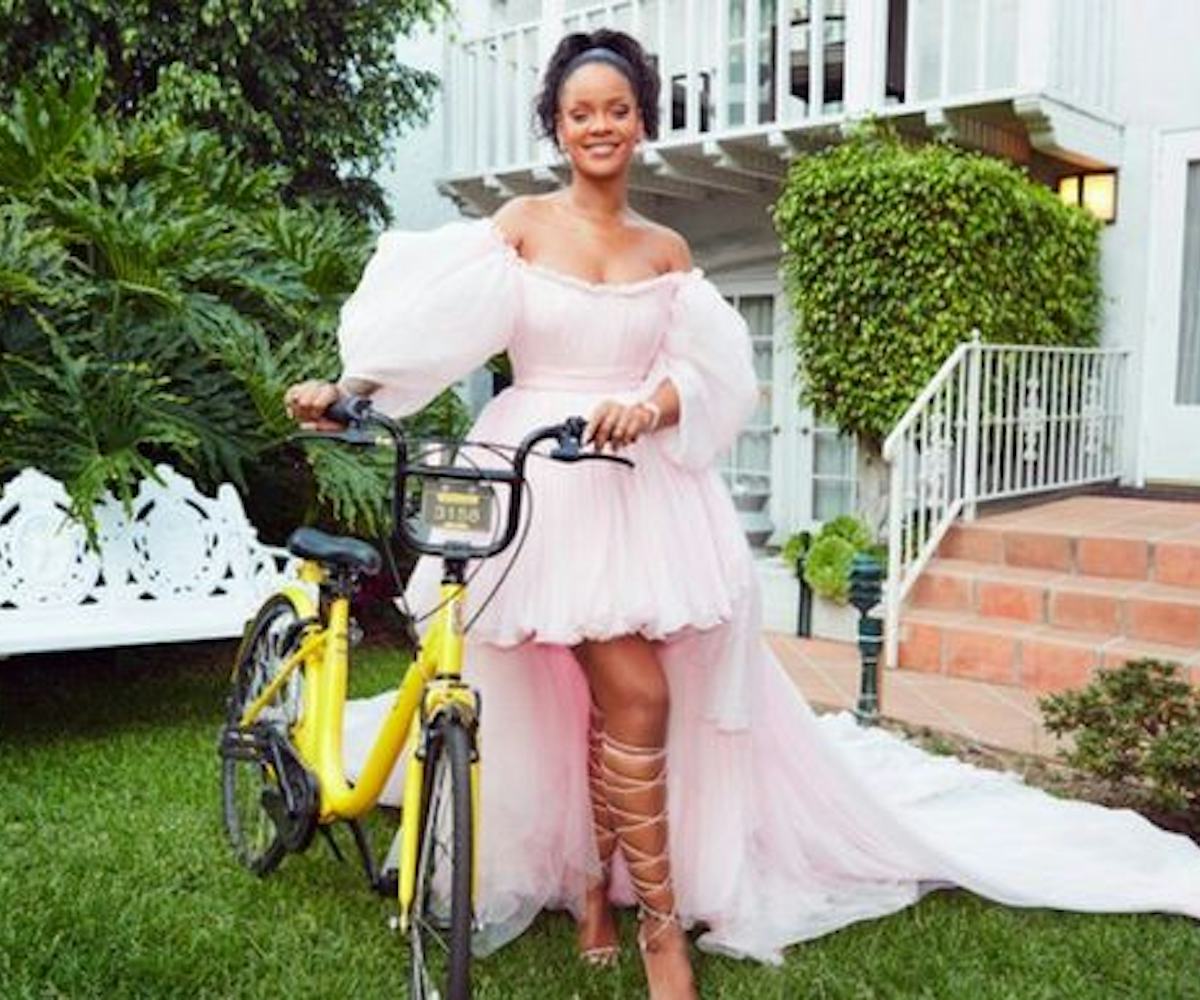 Dennis Leupold/Clara Lionel Foundation
Rihanna Is Giving Bikes To Malawian Girls
The new wheels will help young girls get to school
Our favorite bad gal continues to do a whole lot of social good. Rihanna's latest project will bring bikes to young girls of Malawi, making it a little easier and safer for students to get to school each day. The program, called 1 KM Action, is a joint effort between Rihanna's Clara Lionel Foundation and China-based bike-share startup Ofo. Because Rihanna isn't exactly known for half-assing anything, the first batch of bikes are already in place in Malawi now, with more to come in the future: the Clara Lionel Foundation says the partnership is a five-year commitment. 
"I'm so happy about the Clara Lionel Foundation's new partnership with Ofo because it will help so many young people around the world receive a quality education, and also help the young girls of Malawi get to school safely, cutting down those very long walks they make to and from school all alone," the singer said in a statement. Earlier this year, Rihanna visited Malawi with the Global Partnership for Education, which she serves as the organization's first Global Ambassador, to spend time with students, educators and officials. (Warning: the resulting footage might actually make your heart grow three sizes.)
Access to education in Malawi is a major challenge: only 8 percent of young students in the East African country complete secondary school, and approximately 5 percent of youth have no formal education at all, according to the Education and Policy Data Center. Lack of reliable transportation is a big factor—students often have to walk great distances to and from school each day—and one which Rihanna and her organization aim to tackle with this new initiative. 
Rihanna founded her humanitarian organization in 2012 and has since made education access in poor and developing nations a major focus of her efforts. Just last week, she met with French president Emmanuel Macron to discuss future endeavors. 
In sum: Rihanna for president, 2020?