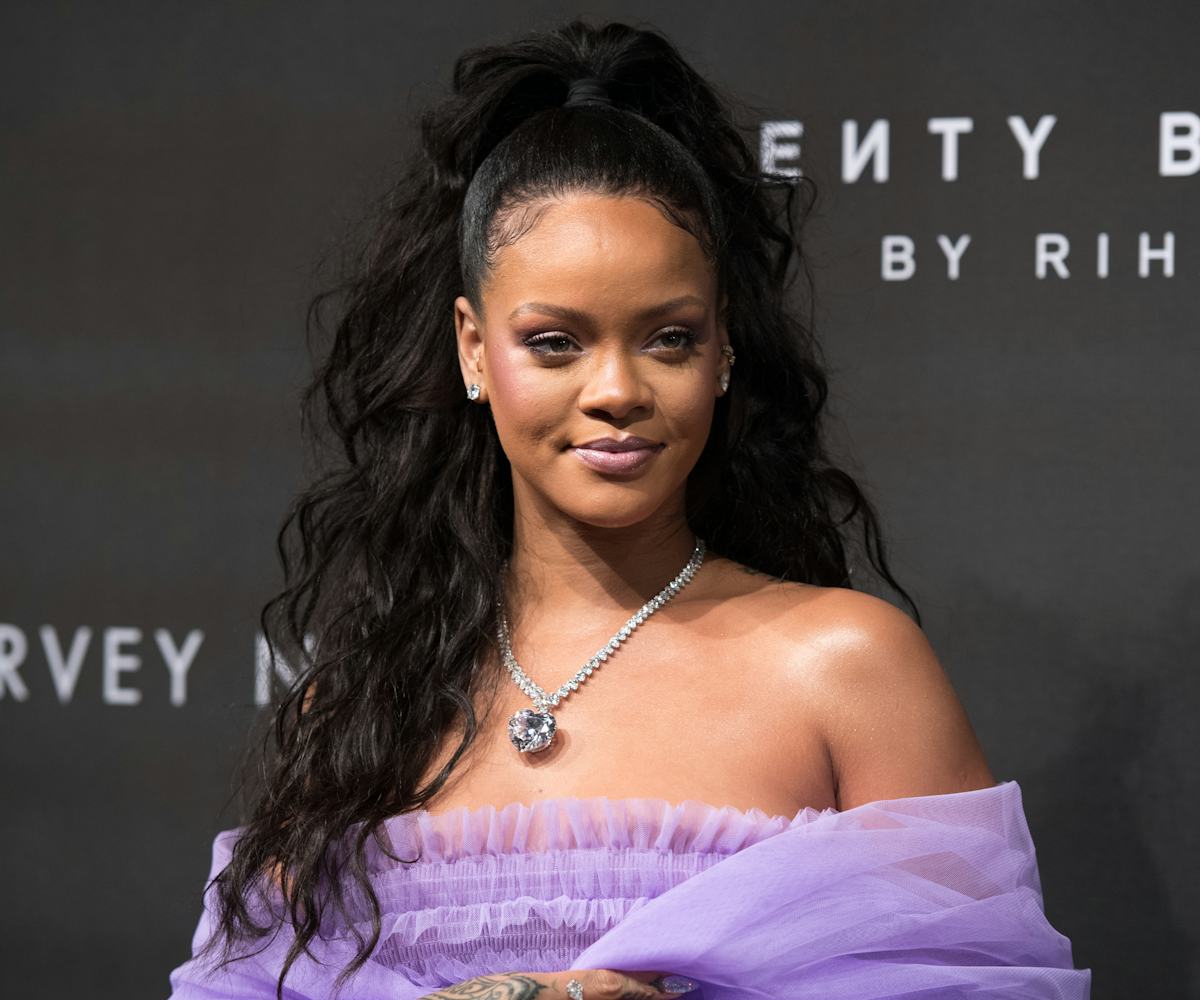 Photo by Chris J Ratcliffe/Getty Images
Rihanna Is The Overachiever Of The Decade
She's pulling out all the stops for her upcoming reggae album
Rihanna is really doing the most for her upcoming reggae album, which she has been working on for over a year but only announced publicly in a Vogue profile in May. An anonymous producer who has been working on the project told Rolling Stone that "Rihanna's team have, no lie, 500 records for this project [from] different producers and writers." Overachiever, much?
The producer, who asked to remain unnamed, says that he has been cutting records for the album for the past year and a half, and that of the 500 tracks that have been produced, Rihanna will only choose 10 for the final album. Another unnamed producer says that eight of the 10 have been selected and that her team is still asking for records—despite having, um, quite a few to choose from. 
Naturally, she's pulling out all the stops to make her record as authentic as possible: Since the album is reggae- and dancehall-inspired, "every artist, every producer, every songwriter in Jamaica or of Jamaican descent" has apparently worked on the project in some form or another. This is unsurprising coming from her, the same force behind Fenty Beauty's 40-shade foundation range, which was named one of Time's Inventions of the Year.
As of yet, there is no word on a release date for the album, but we're hoping there will be a deluxe version so we can hear as many of those demos as possible.