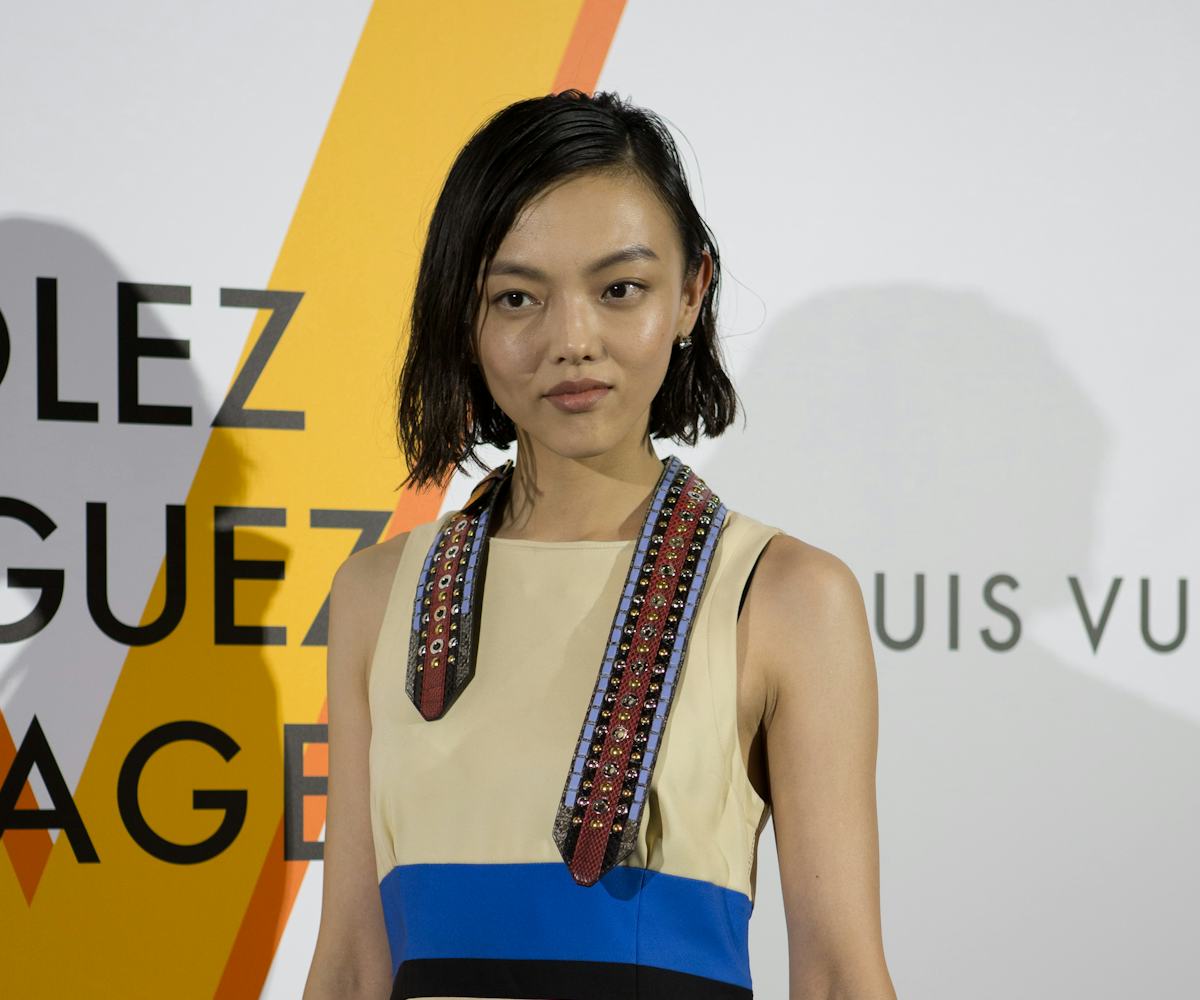 photo by Christopher Jue / Getty Images
Rila Fukushima Will Star In The Live-Action 'Ghost In The Shell'
Alongside Scarlett Johansson
To those who have been following the upcoming live-action film Ghosts in the Shell and experienced frustration with its lack of diversity, today brings a bit of bittersweet news. Early this morning, DreamWorks announced that Tokyo-born actress Rila Fukushima, of The Wolverine and Arrow fame, is joining the film. 
Ghosts in the Shell, originally a Japanese anime series, stars Scarlett Johansson as Major Motoko Kusanagi, the leader of special police force Section Nine, who became a cyborg after a childhood accident. Her condition leaves her vulnerable to attacks from hackers, as she is forced to protect herself and navigate Tokyo in 2029. The series also explores the theme of humanity as it evolves alongside technology.
While the addition of an excellent native actress like Fukushima brings a bit of comfort, it's disappointing that she would be cast as a supporting character and not the lead. While we love Johansson, it's time studios begin to cast more diverse actors as ass-kicking characters, and most (fans of the series or not) agree.
Last month, controversy began surrounding the remake after the first photo of Johansson as her character was released. Many criticized DreamWorks for casting white actors to portray anime characters, and rumors that the studio was going to CGI their faces to look "more Asian" circulated (which has not been confirmed or denied). Add the fact that the director (Rupert Graves), the screenwriters, and a majority of the film's other leads (Michael Pitt and Juliette Binoche) are all white and haven't been involved in other manga projects, and the problem intensified. It sparked another important conversation about the dangers of whitewashing, and what happens when Hollywood takes away opportunities from people of color.