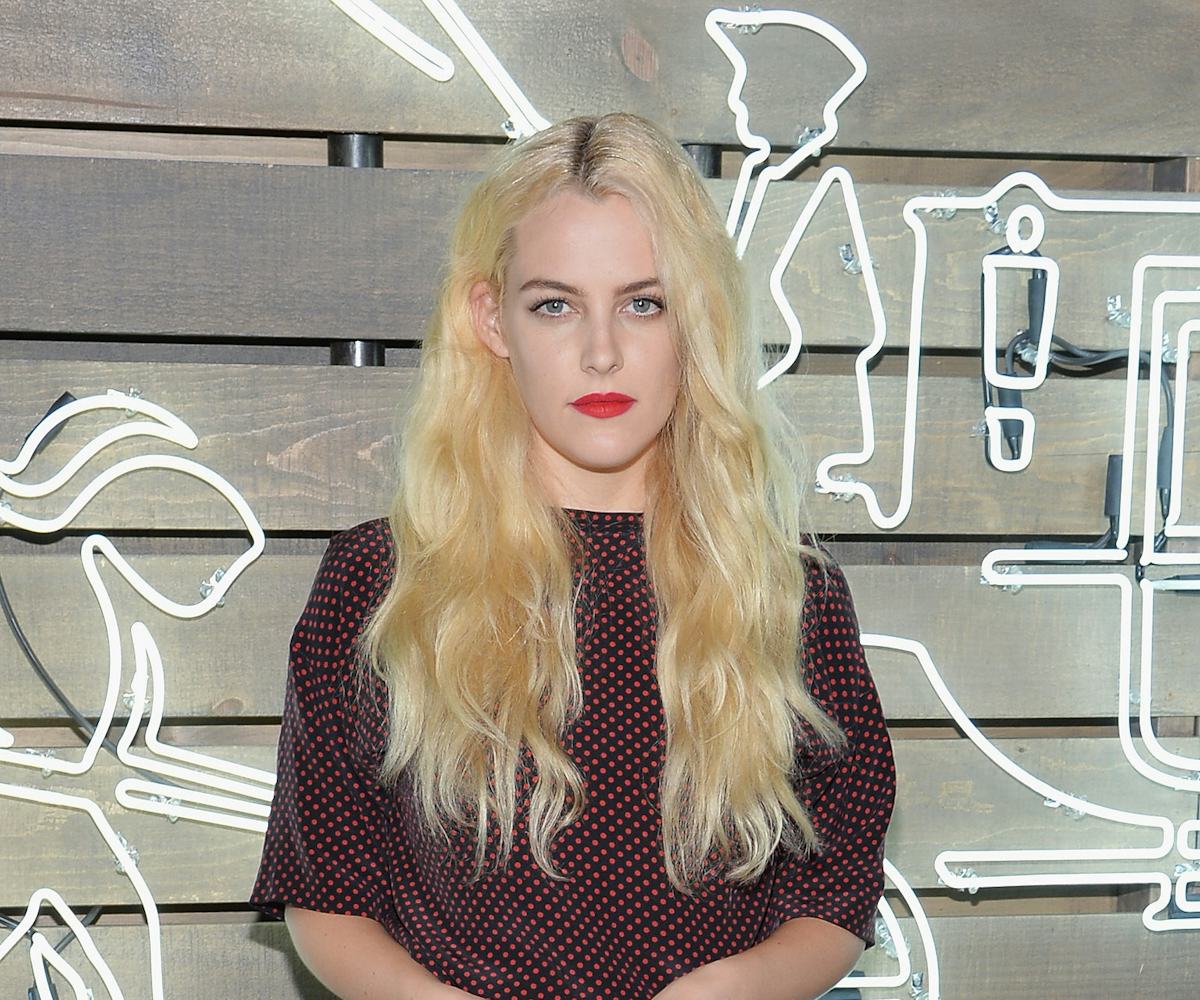 beauty queen: riley keough
Kate Mara may have channeled the French schoolgirl Madeline at this week's Coach party, but Riley Keough swung on the opposite side of the style spectrum, going edgy with her leather miniskirt and bright red lip. Paired against her porcelain skin, this bold beauty look struck the perfect medium between rockstar--she is Elvis' granddaughter, after all--and classy. It's chic, cool, and surprisingly easy. Want proof? Just in time for the weekend, we asked Keough's makeup artist Kristin Gallegos to show us how it's done. 
1. Start with a basic concealer to even things out. Gallegos recommends spreading a dab of Laura Mercier Secret Camouflouge 5 around for any spots.
2. Then, try Kevyn Aucoin's The Sculpting Powder in Medium to emphasize cheekbones and add subtle structure to your face.
3. Ditch the blush and head for the brows with Chanel brow powder, bringing out their shape without seeming, in Gallego's words, too "graphic". 
4. When it comes to the eyes, go for a soft shade like MAC's Omega Eyeshadow, which will draw all the attention to your lashes.
5. To bring out your lashes, you'll need two brushes. First, use Loreal Volumious Carbon black mascara for the top layer--it's a big brush that'll emphasis length. Then, for the bottom layer, use a small brush like Maybelline's Lash Discovery Mascara. This way, your top lashes are bold while your lower lashes get some individual treatment.
6. The final step is the most important: To get that light (but right!) red lip go for MAC's Ruby Woo lipstick with its Cherry Lipliner on top. Ta-Da! The only thing left? Figuring out what you're doing tomorrow night...