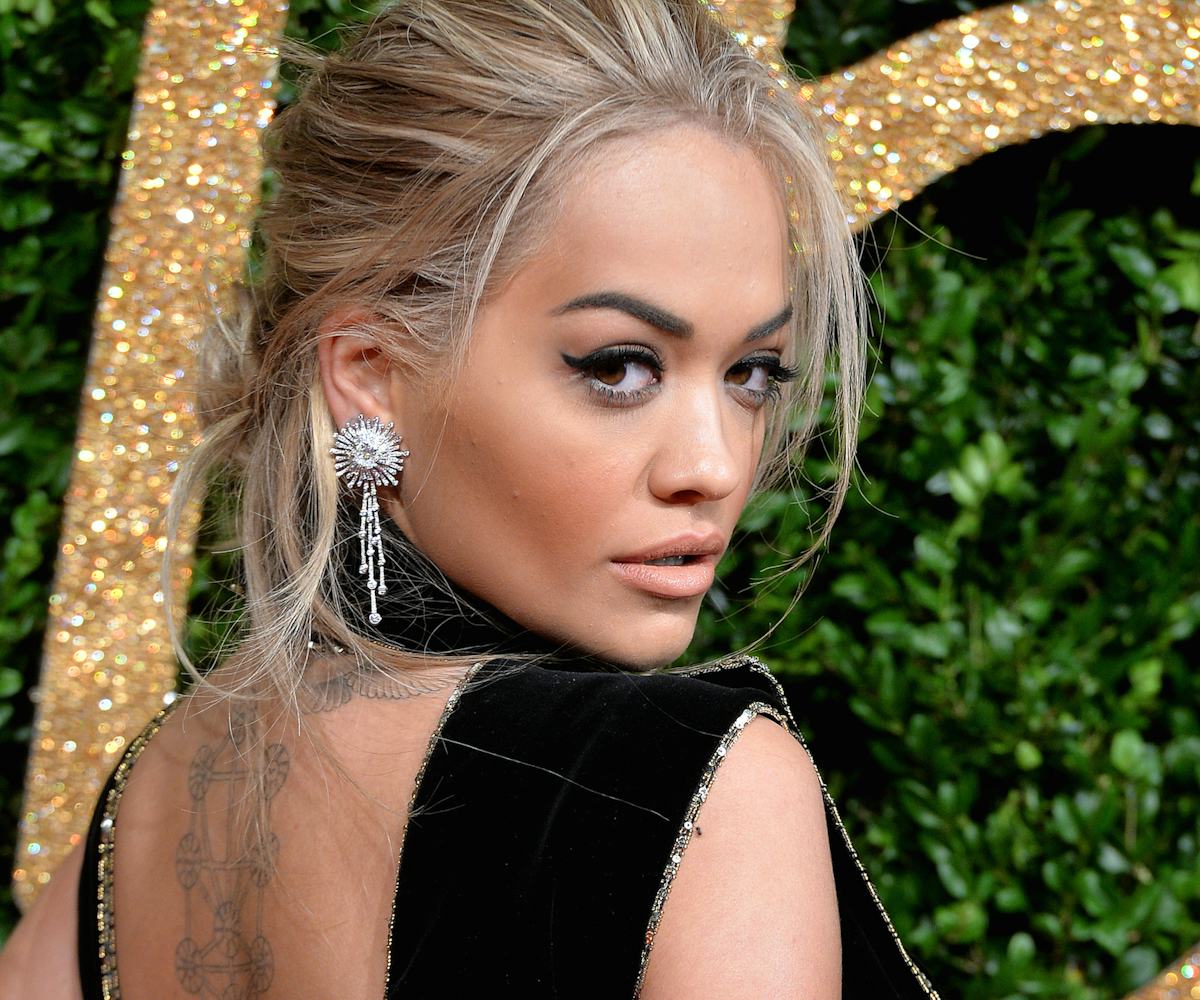 Photo Anthony Harvey/Getty Images
Rita Ora Addresses "Becky With The Good Hair" Rumors
She's spilling the 'Lemonade'
The "Becky with the good hair" fracas continues as yet another woman accused of being Jay Z's lover has issued a clear denial in the face of all that is buzzing in the Beyhive. This time, it's singer, leggings designer, and persisting mystery, Rita Ora.
Again, to recap, after Beyoncé's new masterpiece Lemonade dropped on HBO on Saturday, it was impossible to avoid the fact that the album and its visual accompaniment seem to admit that, yes, her husband Jay Z had indeed strayed from hip-hop's most revered marriage.
Looking for hints about who exactly the other woman was in the couple's relationship, fans have seized on the lyric, "He only want me when I'm not on there/He better call Becky with the good hair," in the song, "Sorry." After dissecting them with the same level of care applied to the Zapruder film, some have suggested that designer Rachel Roy is the supposed "Becky." Others have suggested it's Ora.
Already Roy, who along with her daughter has been the target of much hatred and trolling, has had to come out and deny being "Becky." Now, Ora is doing the same for much the same reasons in a series of Tweets that speak for themselves. 
What's interesting, as many have already noted, is that Ora has spent the last few days vibing on Bey and Lemonade via her fashion choices here and here. Originally, some in the Beyhive suggested this was proof of her being "Becky." Now, however, it looks like simple fangirling. Of course, it has to be said that the Rita Ora/Jay Z rumors have been around for years.
What's really going on here we don't know. Actually, we're becoming less and less curious about it as the moments pass given how much harassment has come along with it.
In the end, who Jay Z may have stepped out with is sort of immaterial compared to the overall journey of Lemonade, one which travels through the various angry steps of betrayal and on through forgiveness and peace. It would be very nice if we all took a tip from Bey and moved on from "Becky" and focused instead on the more urgent genius of Lemonade and what it says about and what it means for black women. It would be nice indeed.