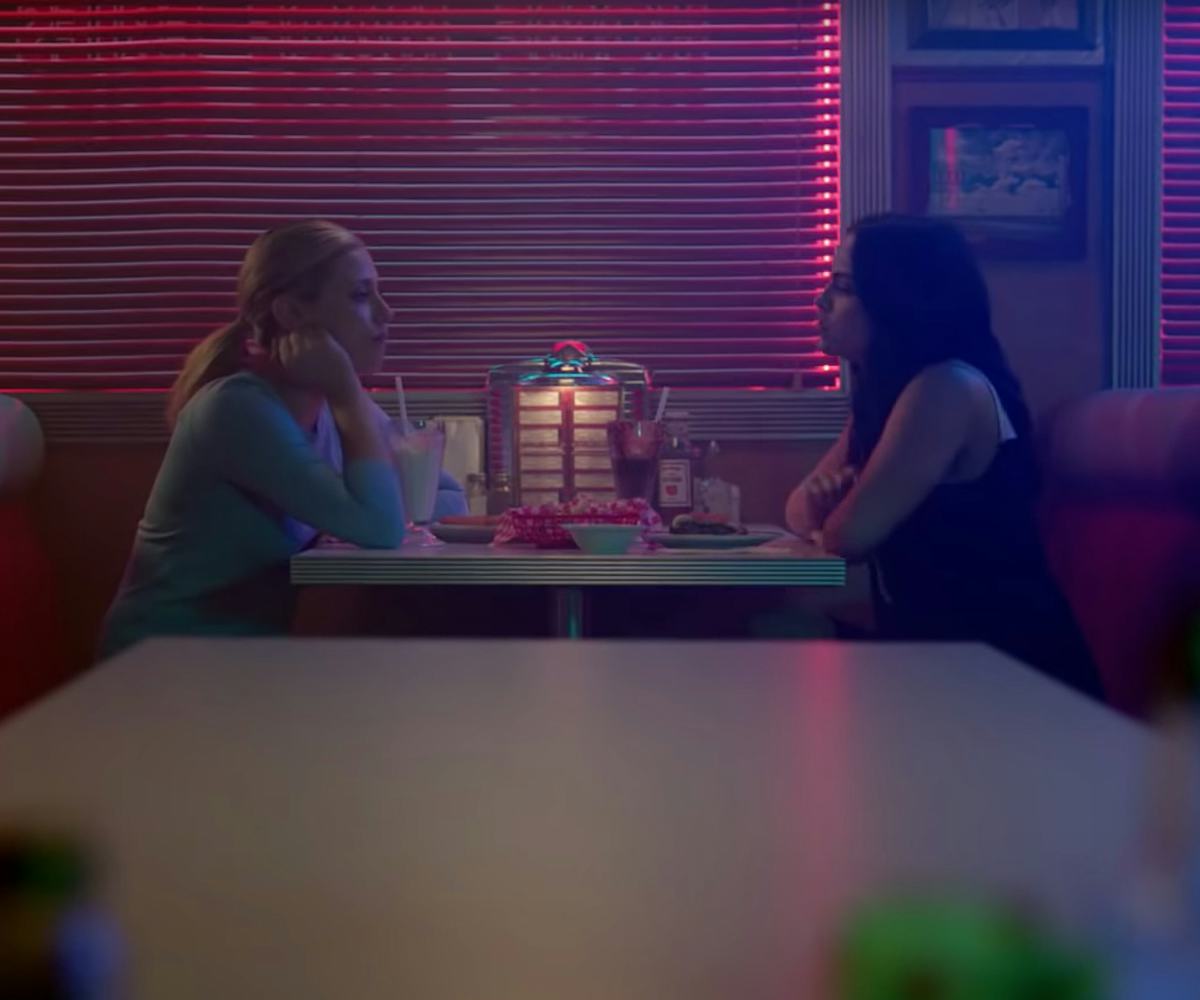 Screenshot via Youtube
Lili Reinhart Channels Her 'Riverdale' Mom's Inner Bad Girl In Throwback Episode
The first look at the '90s episode is here
Your first look at the '90s throwback episode of Riverdale is here, via Entertainment Weekly. And, executive producer Roberto Aguirre-Sacasa reveals that the episode, in which the young cast members will portray their parents, will have to do with this season's central mystery. 
Spoiler alert: Early this season, the Archie and the gang find out that the murder victims were playing the Riverdale version of Dungeons and Dragons, called Gryphons & Gargoyles. "And what our kids in the present discover is that their parents, when they were in high school, were also playing this game and there was a similar murder that happened in the past," Aguirre-Sacasa said. 
Lili Reinhart revealed that her character's mother, Alice, is much different as a young person. "She's not just this uptight, precocious, looks-down-upon-everyone teen," Reinhart said. "Like she was a Serpent. So that gives her young personality a lot." Her wardrobe, in the first look pics, reflects this, with a leather motorcycle jacket, blown-out curls, and flannel wrapped around the waist. 
Head over to EWto check out all the new visuals. Riverdale's throwback episode is scheduled to air on November 7 at 8pm EST on The CW.